Afghanistan: Desire For Peace Could Force Compromise On Hard Held Positions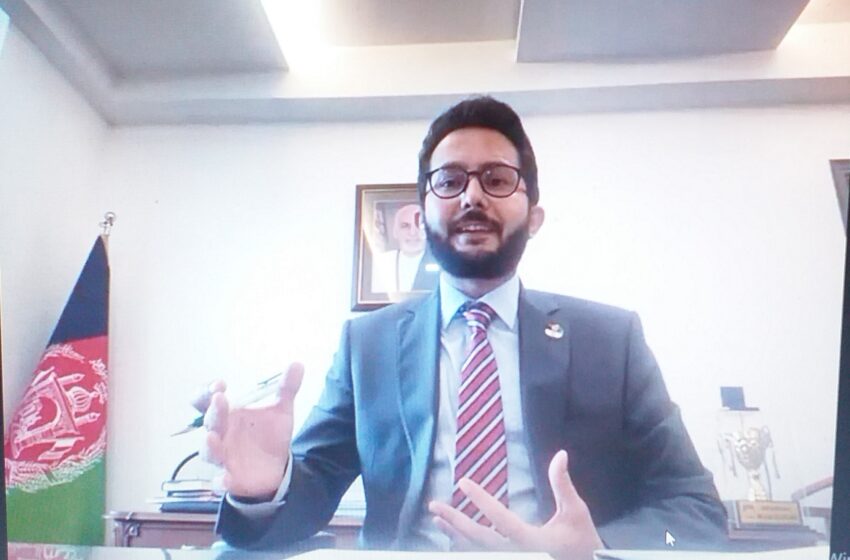 NEW DELHI: Afghanistan's top diplomat in India believes the intra-Afghan dialogue in Qatar is something to be celebrated, even though it will take time for a consensus to emerge. Mohammad Naim Tahir Qadiry, charge d'affaires (with a new ambassador to take over shortly), put it succinctly:
"Sitting together after so many years is itself a great achievement, a milestone. The fact that both sides are willing to engage face to face suggests that the Taliban may be willing to integrate into Afghan society. A peace deal is more achievable than ever," he said at a webinar on Monday.
He cited the "stronger regional consensus" pushing for peace in Afghanistan today that included 20 countries in the neighbourhood, the US and international organisations such as the OIC and UN among others.
"Countries have come to the conclusion that peace in the region cannot be possible without peace in Afghanistan. We are an important transit hub and our economy is growing. Militarily, thanks to our security forces, the Taliban have not been able to capture a single major province in Afghanistan. Also, we must not ignore the fact that the Taliban are Afghans. A peace deal with the government would be the best way to counter the 21 international terrorist organisations still in Afghanistan."
But the going will be tough. The Loya Jirga held before the talks, had set free all Taliban prisoners on the condition of a 'humanitarian ceasefire.' That hasn't happened. It prompted two warning tweets from Zalmay Khalilzad, US special envoy for Afghanistan:
"Over the last few days, there has been a clear rise in violence in Afghanistan. This escalation is regrettable as Afghans, including many civilians, are losing their lives. Given the recent start of Afghanistan Peace Negotiations, it is imperative all sides reduce violence significantly."
There is also the fact that the Taliban does not recognise the Afghan government. Qadiry's point is that the "Taliban know they are negotiating with the Afghan government which has been formed with the legitimate vote of the Afghan people. That's the best answer I can give."
There was the ritual reference to India's role in helping build Afghanistan. "Afghanistan considers India as one of its most cherished, important and crucial international partners. India's steadfast stance for an Afghan-led, Afghan-owned peace process is welcomed and the reassertion of this position was much appreciated."
But Qadiry and no less the top Afghan leadership in Kabul, know that India may not be able to ignore the Taliban for long. The US-backed peace process has been slow getting off the ground, but it holds out the distinct hope that all sides want peace, for which compromises will have to be made, by all.