Afghanistan Could Shock & Surprise, Warns Foreign Secy Shringla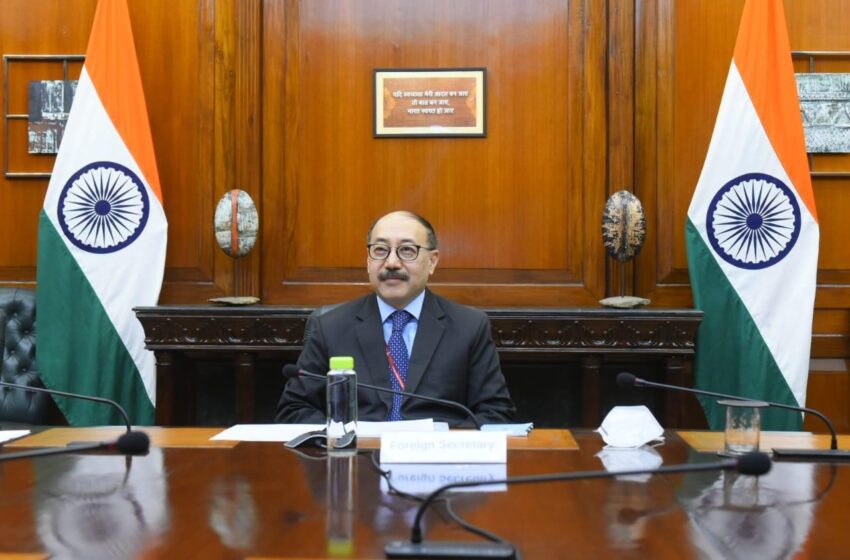 NEW DELHI: India's Foreign Secretary Harsh Vardhan Shringla sounded a warning note on Afghanistan while addressing students of his alma mater, St.Stephen's College in Delhi on Monday.
"We have to be prepared for situations that we may not envisage," he acknowledged while underscoring that India wants a strong, peaceful and inclusive Afghanistan. "Khalilzad briefed us on the US efforts towards Afghanistan's transition," he said, referring to US envoy on Afghanistan Zalmay Khalilzad, who was in Delhi last week.

Shringla indicated that India will need to remain engaged with all its partners like the US, Russia and Iran "to ensure a peaceful and stable Afghanistan. Noting that this will need a "global effort", the foreign secretary also conceded that it would "take a fair amount of our diplomatic bandwidth in the months and years to come".
The foreign secretary also said India had provided $3 billion to Afghanistan as development assistance so far. There's an India-funded project in each of Afghanistan's 34 provinces, he said.
Shringla made an indirect reference to China when he said "We are committed to a multilateral order based on rules." It was evident he was referring to China's disdain for and blatant violation of international treaties. This could also apply to its actions in eastern Ladakh where it has violated every bilateral agreement on preserving peace and tranquility on the disputed frontiers.
Shringla hinted at Chinese aggression in the South China Sea yet again while referring to Unclos ( United Nations Convention for the Law of the Sea) as the mechanism meant for settling maritime disputes. China has been frequently charged with violating Unclos with its aggressive manoeuvres in the disputed sea.
There was another indirect reference to China with the FS stating, "We have also outlined our vision for engagement in the Indo-Pacific region based on a free, open and inclusive order, and on respect for sovereignty and territorial integrity, peaceful resolution of disputes, and international rules and laws."
The Indo-Pacific vision as proposed by countries like the US, Australia, Japan, France and most recently Germany is seen as a construct to counter China.
The foreign secretary who spoke on 'India and the Reshaping of the World Order' and later took a few questions also acknowledged that the Covid19 pandemic "has disrupted an international order or system that has been in existence for much of our working lives." He further said that India would like
a new form of globalisation, based on fairness, equality and humanity in the post-COVID world.
Asked about UN reforms, Shringla affirmed India's belief in a multilateral system that's inclusive. As India prepares to take a non-permanent seat on the UN Security Council, Shringla said, "We intend to work with our other partners in the UNSC on important issues." A cohesive approach to counter international terrorism and to contribute to international peace and security would be on India's to-do list.
The lecture found mention of the importance India attaches to its neighbourhood too. "All crises alter geopolitics. Some things will, however, not change. The fundamental spatial orientation of our policy remains Neighbourhood First. Initiatives such as BIMSTEC link Neighbourhood First to another fundamental pillar of our foreign policy, viz., Act East," said Shringla.