Afghan Forces Consider Ways To Use Bagram Airfield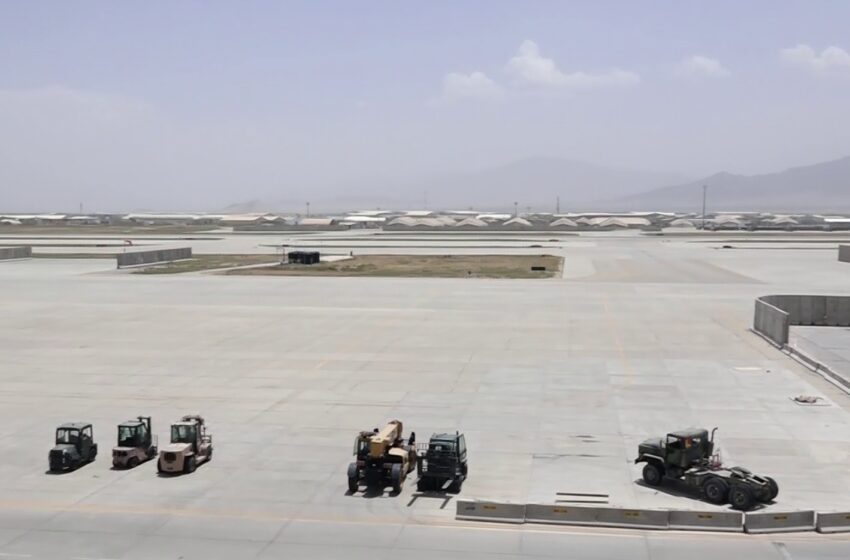 The evacuation of the U.S. forces from Bagram Airfield has been accompanied by many questions as well as concerns.
Tolo News reporter Khalid Nikzad was one of the first Afghan reporters who visited the base after the full evacuation. Sources told him that on Thursday night the lights at the base were turned off suddenly and then the last aircraft took off from the airfield.
Important equipment from the command centre and the airfield's defence system was scrapped, and Afghan forces are considering what to do with the facility and the remaining equipment.
Over the last 20 years, many top U.S. generals were at the command centre to lead the Afghan war. Much equipment from the centre has been either scrapped or has been transferred out by the U.S. troops.
According to sources, the lights at the base went off suddenly and then a big aircraft took off, carrying the last troops. Hours after that, the Afghan army entered the base. They succeeded in preventing some locals who wanted to enter the base to loot it.
"Our priority, for now, is ensuring the security of the airport, inside and out, and assembling the remaining equipment from foreign forces. This equipment should be sorted and then we will decide how to use it," said Asadullah Kohistani, an army commander in Bagram.
At least 1,000 vehicles without armour, at least 50 armoured vehicles, and hundreds of small and big installations with equipment and food have been left at the base.
The defence system for rockets has been taken by U.S. forces. However, the Afghan Civil Aviation Authority said that the radar and VSAT communication systems were reactivated at the base.
"It shows the Presidential Palace's wrong view toward Americans. Americans acted as Khalilzad once said: They will not ask permission from anyone, either entering or leaving," said Tahir Yarghal, a former military officer.
Another key component that has been left by U.S. forces is the hospital. The hospital was famous during the last two decades for the treatment of patients, including civilians and officials. Some equipment at the hospital is worth millions of dollars. "We will reactivate the hospital with its existing facilities and we can provide urgent treatment to the forces," said Nadir, a commander at Bagram Airfield.
So far, it is not clear how the government will use the base. Some reports indicate that the Air Force Corps is expected to be stationed there.
Bagram Airfield witnessed the presence of at least 100,000 troops at its peak back in 2020. It is located in Parwan province, 63 kilometres north of Kabul.
(By arrangement with Tolo News)