Trump's India Visit: Trappings Intact, Big Ticket Deals Not Expected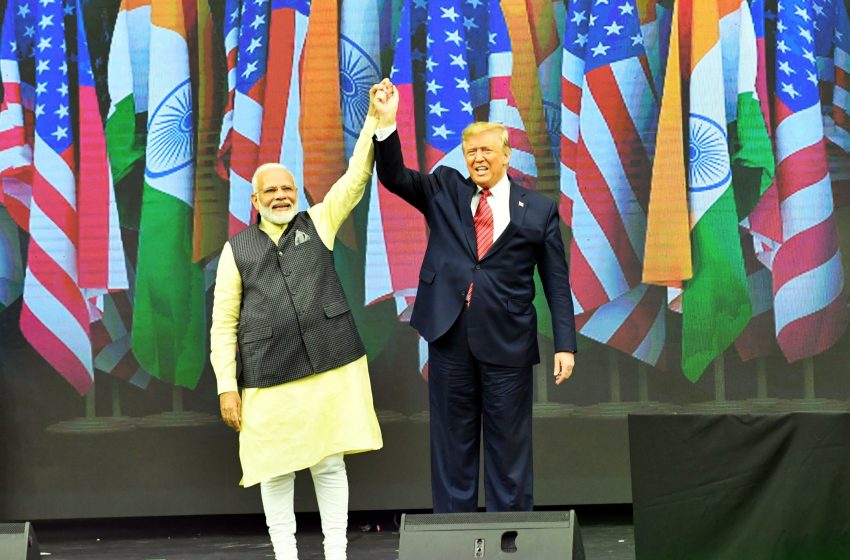 NEW DELHI: "There's always a problem between lakhs and millions." With that, government sources steered the media away from questions regarding U.S. President Trump's claim in Washington DC the other day that millions would welcome him on his forthcoming visit to India.
In fact, the sources indicated "no big ticket announcements" during Trump's 36-hour long standalone visit. "(India-U.S.) ties are not essentially based on big ticket deals nor are they transactional, every visit can't be big ticket, our ties have matured without looking for big deliverables," the sources said on Wednesday.
But they confirmed they were "working on a forward looking and comprehensive (joint) statement on our relations with a roadmap on defence, trade, science & technology, R&D, people-to-people and consular issues."
"Indo-Pacific is an area where we will focus," the sources said underscoring the point that the U.S. is India's largest partner when it comes to military exercises. "Defence acquisitions are ongoing and not linked to the visit. It is not our policy to ensure deals ahead of visits but some might fructify during the visit. The 2+2 Dialogue (last December) had referred to $18 billion in defence trade."
The sources did not see Kashmir as a stumbling block during the Trump-Modi talks. "We've come a long way on J&K," they said adding that "Ami Bera (Chairman of House Foreign Affairs Sub-committee) had said the situation was better than before. (US Ambassador) Kenneth Juster has also visited."
The sources noted that the U.S. State Department had said that "Kashmir will not be an important factor in our exchanges."
No breakthrough is expected on the ongoing trade negotiations. "The U.S. sees India as a high tariff country," the sources acknowledged but pointed out that "our tariffs are not comparable to other developing countries or even Japan and South Korea that have even higher tariffs."
Nevertheless, the sources said both sides have been engaged in negotiations for some months. "Piyush Goyal (MoS Commerce) and U.S. Trade Representative Robert Lighthizer have a good rapport and the right outcome would be balanced trade. But issues are complicated and our goals are long term, a bilateral free trade agreement."
For the record, the sources said India wants restoration of GSP (Generalised System of Preferences) privileges that the U.S. terminated in June last year. Ironically, those products that were hit by the GSP withdrawal have done well in terms of exports to the same U.S. market, registering a 10 per cent increase.
Afghanistan and Pakistan are expected to figure in Modi-Trump talks. The sources said the U.S. has been tough on Pakistan sponsored terror. It supported India during Pulwama, led the blacklisting of Masood Azhar and "no resiling of the U.S. stand is expected".
In the Financial Action Task Force, the Indian delegation is in close touch with the U.S. team and the expectation is Pakistan will remain on the Grey List, where it will remain under pressure. Every other country wants Pakistan to remain on the Grey List except some countries like Turkey.
Earlier, Foreign Secretary Harsh Shringla said President Trump was fulfilling his promise to Prime Minister Modi in June 2017 that he would visit India. He will be accompanied by a high-level delegation that could include U.S. Trade Representative Robert Lighthizer, Commerce Secretary Wilbur Ross, Treasury Secretary Steve Mnuchin, Trump's son-in-law Jared Kushner and others.
This is a state visit with India laying out the red carpet ranging from a public drive through in Ahmedabad culminating in a public reception at the newly built Motera cricket stadium. There will also be a ceremonial reception at the forecourt of Rashtrapati Bhavan on February 25.
As mentioned earlier, this is a standalone visit which is expected to reaffirm their strategic partnership and push the bureaucracies on both sides to clear misunderstandings, resolve outstanding issues and build for the future.