Trudeau's Vote Bank Politics Exposes Gaping Foreign Policy Holes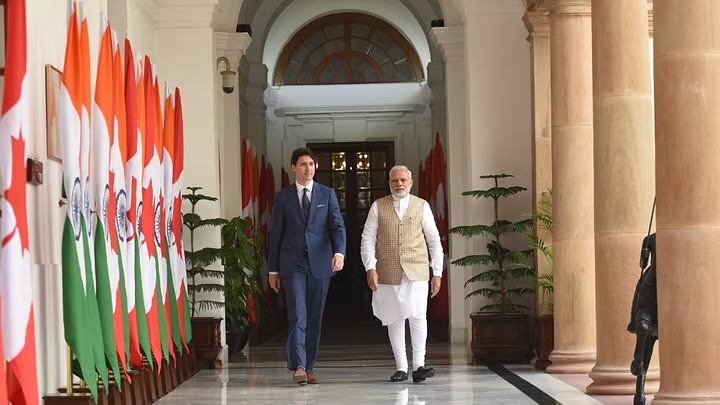 NEW DELHI: Canadian Prime Minister Justin Trudeau chose parliament, the country's highest political body, to make his claim about India's alleged role in the killing of Khalistani extremist Hardeep Singh Nijjar. It does suggest the "potential link between agents of the Government of India and the killing of a Canadian citizen", he said.
He's kicked out the RAW chief in Ottawa, India has expelled the Canadian intelligence chief in Delhi, and dismissed Trudeau's charges as absurd. If in the next day or two Trudeau fails to clarify on the "potential link", he may end up being branded "politically immature and is probably politically finished," is the sense among some intelligence professionals in Delhi.
Directly tied to Trudeau is the answer to the million-dollar question, whether India was involved. Would India do something of this kind in a country which is not an enemy in any sense?
There are always disagreements, for instance when Ottawa stopped civil nuclear cooperation with India following the 1974 nuclear test, or as of today with the activities of Khalistanis in Canada. But they are not an existential threat to India. They are an irritant, and are a potential danger given their links with Pakistan, but India will survive and flourish Khalistan or no Khalistan.
India is also well aware that any targeted action against Khalistanis may not be viewed in the same light as Israel's assassination or abduction of Arab terrorists. The point is, Israel's existence is at stake, India has no such issue.
The curious thing is Nijjar is no saint. Vivek Mishra of the ORF Strategic Studies Programme, says, "Nijjar was the primary person in leading and funding the Khalistani movement in Canada through the gurudwaras. He oversaw everything."
Although Trudeau said he was a Canadian citizen, it appears he never was and was cited for a bogus marriage with the intention of getting Canadian citizenship. He's on the Interpol wanted list.
Mishra makes another point. The hoo-haa about Nijjar reflects the setback the Khalistani movement in Canada has suffered. "It was inevitable there would be some sort of reaction," he said, adding "the New Democratic Party (of pro-Khalistani leader Jagmeet Singh) which is supporting Trudeau's ruling Liberal Party to make some sort of statement which led to the current sequence of events. This is why you can see the trade deal was stalled right before Trudeau came to India."
Former IPS officer Shantanu Mukharji with a long background in intelligence, believes that "Trudeau has very little understanding of foreign affairs. Earlier he spoke publicly about no rapprochement with China and now we have this. These are sensitive matters which are normally discussed through back channels at the ambassadorial level. Clearly, by making such statements he is catering to a select domestic audience back home."
Trudeau also needs to take a closer look at his NDP ally Jagmeet Singh's warning, which is not the sort politicians in democracies make. He said, "I will leave no stone unturned in the pursuit of justice including holding Narendra Modi accountable."
For Khalistanis like Jagmeet, justice and accountability don't carry the same meaning as they do for law-abiding citizens in a democracy. The history of the Khalistani movement in India is clear on that score.
ALSO SEE:
"U.S., UK, Canada Closely Following India Australia ECTA; Signal Is Win-Win Deals Can Be Concluded"