Terrorists In Kashmir Targeted Civilians, Used Drones In 2021: U.S. State Department Report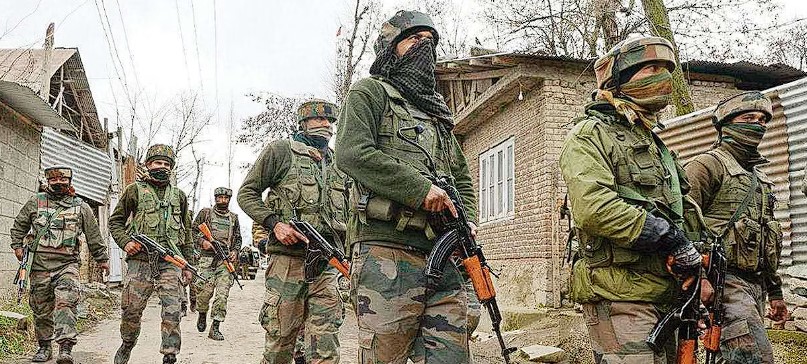 NEW DELHI: As the Indian government ramped up its efforts to detect, disrupt, and degrade operations of terrorist organizations, terrorists in Kashmir shifted tactics by targeting civilians and using improvised explosive devices (IEDs) and drones in 2021, says a recent report released by the U.S. State Department's Bureau of Counterterrorism.
"During the year, there were 153 terrorist attacks in J&K, causing 274 deaths that included 45 security personnel, 36 civilians, and 193 terrorists," says the report, titled Country Report on Terrorism 2021: India. "Other notable attacks included an attack on November 1 in Manipur, in which the People's Liberation Army of Manipur and Naga People's Front killed seven persons in an ambush, including an Indian Army officer and with his wife and minor son," it says.

According to the report, "terrorist groups active in India include Lashkar-e-Tayyiba, Jaish-e-Mohammed, Hizbul Mujahideen, ISIS, al-Qa'ida, Jamaat-ul-Mujahideen, and Jamaat-ul-Mujahideen Bangladesh". In 2021, a National Intelligence Agency (NIA) special court sentenced three Lashkar-e-Tayyiba/Harkat-ul-Jihad-e-Islami terrorists to 10-year prison terms for smuggling weapons, while eight Jamaat-ul-Mujahideen Bangladesh terrorists were convicted of attacks with explosives in Bodh Gaya in 2012. The NIA also probed nine cases of possible terror funding and arrested 168 people for their links with the Islamic State, or Daesh, the rabidly orthodox outfit which was active in Syria and Iraq despite the relentless American-led campaign against it.
As part of its broader counter-terrorism efforts, India implemented UN Security Council Resolution 2396 in 2021. This involves operational watchlists, implementing biographic and biometric screening at ports of entry, dual screen X-rays for cargo screening at airport locations and real-time information sharing. A bilateral arrangement mandates that the U.S. and Indian governments collaborate extensively on improving border security and information-sharing capabilities. "Collaborative efforts to disrupt terrorist travel continue, and alerts are issued to US authorities for possible threats in the United States and against US interests," says the report.
At the 18th meeting of the India-U.S. Joint Working Group on counter-terrorism held in Washington in October that year, both sides reaffirmed that counter terrorism cooperation was an important pillar of the U.S.-India Comprehensive Global Strategic Partnership, and pledged to further expand cooperation on law enforcement, information sharing, exchanging best practices, and increasing strategic convergence on counter terrorism challenges. A month later, India hosted the second Quad counterterrorism tabletop exercise along with Australia and Japan, which addressed international CT responses.
Although media reports and security experts warned that donations from private groups in western countries and the Middle East earmarked for religious institutions, social organizations, and schools in India contribute to radicalization to violence, "India did not adopt any new strategies or programs for countering terrorist radicalization and recruitment," says the U.S. report, adding that "there were no changes in terrorism-related legislation in 2021".
The Ministry of Home Affairs is the lead agency for Countering Violent Extremism (CVE), and there is no national CVE policy or national CVE coordinator, the report said, noting that "state governments have the lead on CVE and deradicalization strategies".
However, In J&K, the Indian Army runs schools, training courses, recruitment drives, medical camps, and emergency services to prevent "radicalization". Only five of the 28 Indian states have formulated a CVE strategy and "CVE efforts are uneven and vary based on local interests and contexts. CVE programs target demographics and cohorts at the highest risk of vulnerability for terrorist recruitment," the report said.
Despite their best intentions and efforts, "Indian law enforcement, including border security forces, face budgetary, staffing, and equipment constraints.  Capacity to patrol and secure extensive maritime and land borders is improving but not adequate, given India's extensive coastline," the report concludes.