SCO: Rajnath, Jaishankar May Talk To Their Chinese Counterparts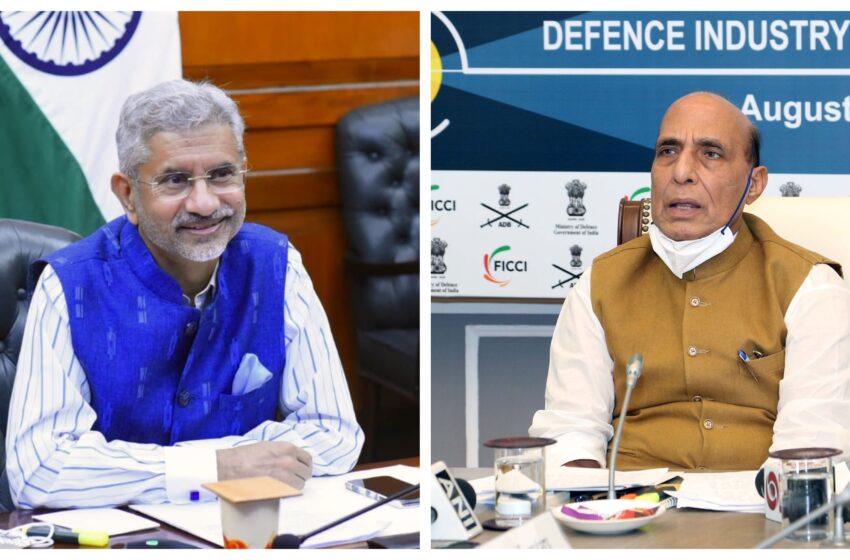 NEW DELHI: Amid the ongoing India-China border confrontation, there is a possibility that external affairs minister S.Jaishankar and defence minister Rajnath Singh may talk to their Chinese counterparts in Moscow on the margins of Shanghai Cooperation Organisation (SCO) meetings.
While Singh reached Moscow on Wednesday to participate in the SCO defence ministers' meeting, Jaishankar will be there on September 10 when the multilateral grouping's foreign ministers meet.

The indications so far are that both Singh and Jaishankar are likely to talk to their Chinese counterparts, General Wei Fenghe and Wang Yi, respectively. "They will be there at the same meeting and the possibility of a conversation cannot be ruled out," sources told StratNews Global.
"The defence minister and the EAM (external affairs minister) might find an opportunity to meet their counterparts," they added, stressing that a peaceful resolution of the border dispute is being sought. However, India is clear that it will not yield any of its own territory to the Chinese, said sources.
Whether the conversation, if it happens, takes the form of a bilateral meet or a pull aside remains to be seen. India hopes to resolve the military face-off in eastern Ladakh, now in its fifth month, after Chinese troops intruded deeply into Indian territory in early-May.
The larger question is whether the SCO can help persuade the Chinese to back off. In particular, can the Russians given their proximity to Beijing, get them to end the confrontation with India? The SCO's credibility could be in serious doubt if it is unable to stop two prominent members from going for each other's throats.
Numerous rounds of official-level talks under the Working Mechanism for Consultation and Coordination (WMCC) and five rounds of corps commander level talks have failed to break the deadlock in the 'Finger' region on the north bank of Pangong Tso as well as in other areas.
Instead, there has been a fresh round of tensions along the LAC (Line of Actual Control) over the weekend. The Indian army described it's action of occupying the heights near the south bank of Pangong Tso on the intervening night of August 29 and 30 as a "pre-emptive move".
While talks at the diplomatic and military level have not yielded results so far, sources said even a resolution at the political level requires groundwork. "That the two countries are talking is a good thing," said sources. Conceding that there have been setbacks, they added, "We need to have an incremental approach."