RRR's Oscar Mantra: Spreading The 'Roar', Loud And Clear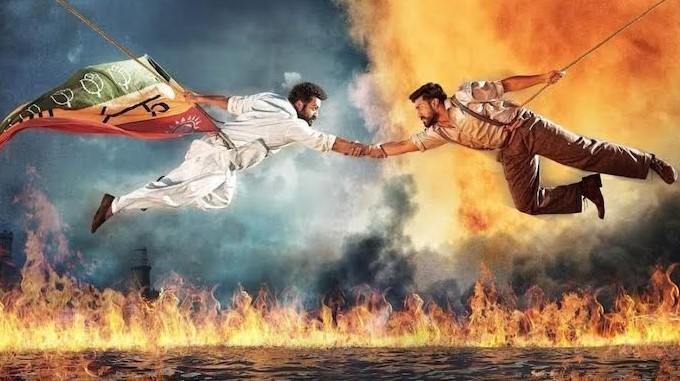 What explains the success of an over the top Telugu film RRR (Rise Roar Revolt) at the Oscars? Or rather, to put it more modestly, how did one song from that film Naatu Naatu (meaning Dance Dance), win the Oscar?  It was rejected by an  Indian film jury, and in every respect is far removed from the sensibilities of American audiences. For that matter, the film producers had to work hard to sell actor Ram Charan to North Indian audiences.
OTT platforms had a big role to play with Netflix revealing that the film was viewed for over "73 million 'hours" across 62 countries. But Netflix wasn't the only key factor, it was the way American distributors got involved in the film's promotion.  A unique crossover was achieved when Dylan Marchetti, head of the US film distribution company Variance Films along with Josh Hurtado of Potentate Films, got together with RRR director S.S. Rajamouli to guide him through a process which he had no idea about.
Innovative marketing by Marchetti, such as pushing the film into more US screens, attacking Elon Musk for blocking the film's hit song Naatu Naatu from appearing in Twitter advertising and insisting on the film's re-release this year in the US just ahead of the Oscars, ensured that everyone was aware of RRR, something that hadn't happened before with other Indian films in the past.
RRR's success in the West shows that three-hour extravaganzas with songs and dances, areas that were once considered weaknesses in selling Indian films, may now no longer be so. But filmmaker and critic Utpal Borpujari believes that while the door has been opened, it remains to be seen if India can cement its biggest soft power in the West. He also points out that for Western audiences, the film's easy-to-follow storyline, high action and good VFX has given RRR a "novelty factor" which may not be conducive for smaller budget films with more complex themes.
"The West still seems to be celebrating larger-than-life spectacle with song and dance when it comes to India. For the Oscars, they gave Rahman the award for his dance number Jai Ho and now again they have again given the Oscar not for the film but for the song Naatu Naatu," said Borpujari adding that such storylines remain within the realm of exotica. But given how the film has been received the world over and that too by non-diaspora audiences, suggests that Indian film-makers will be confident that they can showcase their cinema on the world stage and be confident of winning both audiences and awards.
But it is the reaction from mainstream America that has been the revelation. From endorsements on social media by Oscar winner Jessica Chastain and heavyweight directors such as the Russo brothers of Endgame fame, to Dr. Strange series director Scott Derrickson's description of RRR as an "outrageous rollercoaster", that according to Borpujari has given India its "Crouching Tiger, Hidden Dragon moment." The Ang-Lee-directed film that swept the Oscars in 2001 went on to earn $128 million in the US market alone when it was released in 2000, a success that RRR has not reached in terms of numbers yet, but it is still a breakthrough.  According to Adarsh, the film grossed Rs 223 crore worldwide on March 25, 2022 on its first day becoming the "number one opener of Indian cinema."