Not 'Alliance' But A Tailor-made Partnership: Suits India, Suits Trump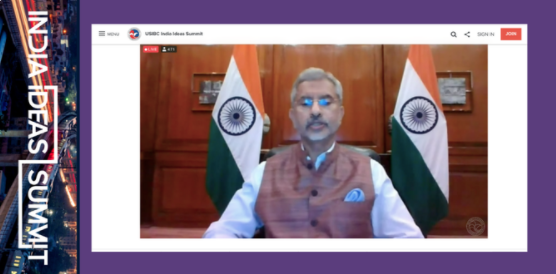 NEW DELHI: External Affairs Minister S Jaishankar reiterated an Indian foreign policy formulation when he urged the U.S. to "go beyond alliances". Addressing a virtual summit of US-India Business Council on Wednesday, he indicated that despite tensions and continuing pressures from China, India was not going to join the U.S. camp. It would work with the U.S., share intelligence, seek military and political support but would not become a camp follower bound to follow diktats from Washington. Rather, India would seek to retain its autonomy in policymaking, respond to issues keeping its national interests in mind and cultivate partnerships.
But was Jaishankar also making a pitch for the U.S. to partner India in the larger strategic arena? Some would argue that there is no power on the horizon, other than the U.S., with the strategic, technological and financial heft to counter China. And the timing is propitious. The U.S. is already locked in a bitter trade war with China, exacerbated by suspicions that the Wuhan virus may have been biologically engineered to create the kind of disruption the world is presently witnessing. China has also loudly declared its intention to displace the U.S. as World No.1. No U.S. president, not even Donald Trump, can let that go unchallenged.
It could be argued that the current administration of President Trump may not see India in the role of a treaty ally. That would imply obligations on the part of the U.S., such as perhaps coming to its aid militarily in the event of an armed conflict. Trump has consciously sought to avoid involving his country in any adventure overseas, saying time and again that the U.S. has gained little from the blood, sweat and tears shed overseas. He believes America's problems lie at home and was a domestically focused president until the Coronavirus and the trade war with China hit home.
In fact, the present arrangement with India should suit him admirably. India is a growing market for U.S. arms and the trade war with China could see India emerge as a potentially new and lucrative market for U.S. firms wanting to plug out of China. The first installment of a bilateral trade agreement with India is in the works and could open the doors to constituencies that Trump counts among his support base, such as American farmers. It could be crucial with elections only months away.
So while Jaishankar's remarks are in tune with the broad direction of Indian foreign policy, the U.S. may have recognized that there could be much to gain from a partnership with India, where both have the luxury and flexibility of charting their paths ahead, together if it suits them, or on their own.