Kashmir Albatross Around Labour Party Leader Keir Starmer's Neck!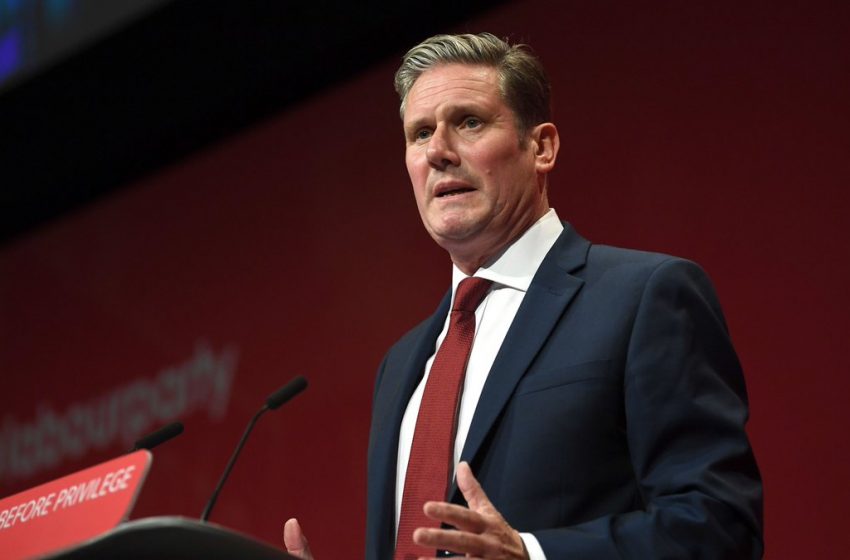 NEW DELHI: On Wednesday, the British Labour Party cancelled its annual conference scheduled for September in Liverpool, owing to the coronavirus. Party leader Keir Starmer would have quietly welcomed it since votes and motions would have laid down the party line on various issues, including possibly Kashmir.
Recall the storm he raised two months ago when he overturned a cherished party shibboleth on Kashmir, saying it was a matter for India and Pakistan to resolve and he wanted ''even stronger business links with India."
Last week he appeared to back away from that after MPs, many of Pakistani origin, met him to protest. In a letter to the Muslim Conference of Britain, he wrote: ''Our position on Kashmir has not changed, we support and recognise previous resolutions on the rights of the Kashmiri people but … a lasting settlement can only be achieved if India and Pakistan work(ing) together with the people of Kashmir."
So it seems we are back to Square 1, with the Labour Party echoing the sentiments of the Pakistani origin diaspora who have consistently stood by it. In contrast, those of Indian origin have been drifting away to the Conservative Party, a trend which is seen to have accentuated when the party did not put up a single Indian origin candidate in 100 target seats in last December's election.
But what may have come as an eye-opener for Starmer and others, was the massive mobilisation of the ''Hindu vote", which saw his party crash to its worst defeat since 1935. Therefore, Starmer's comments on Kashmir and despite his seeming backtracking, he has given India reason for hope.
A former diplomat currently working in the UK, put it in perspective: "As a political party, the Labour party is the only party in the world which doctrinally takes a considered view on Kashmir. For all other international parties in the world this is not an issue where they must take a considered doctrinal posture. Individual members may do so but not parties," he said.
In fact, the late Labour leader Gerald Kaufman articulated quite clearly the views of his party to a senior Indian diplomat. ''Kashmir is an article of faith for us. Our party presided over India's Independence and Partition and we believe that Kashmir is the unfinished business of Partition."
But Starmer is seen as a pragmatist who wants to get Labour in a position to win the next election. It suggests there could be some give and take although such expectations have always been submerged by the hard-left. Former prime minister Tony Blair, despite holding great power in the party, was not able to bring it around to a more "pragmatic" position on Kashmir.
"Tony Blair and Shadow Foreign Secretary Peter Mandelson had visited the Indian High Commission in 1993 after which they addressed the press at India House giving a statement saying, 'Kashmir is not an issue that concerns the UK this is an issue that concerns India and Pakistan.' We were thrilled and wanted to issue a press release, but we found that as soon they reached their respective offices, they issued a clarification," said the diplomat.
The concern for India is that some Labour members are continuing to have meetings with Kashmiri separatist groups such as the JKLF. In a report last year, the Daily Mail stated that members of the JKLF wrote to former Labour Party leader Jeremy Corbyn "congratulating him on his manifesto and assuring him of the 'complete support' of the 'Kashmiri diaspora' in Britain." It also pointed out that influential figures from the party also met with UK-based members of the JKLF.
Though the Labour party has denied any formal associations with such groups India must remain wary given the rising levels of Kashmiri and Khalistani separatist activity within the UK. It should work even harder with the British government and also informally reach out to Starmer to ensure such associations can gradually be made a thing of the past.