India's Vaccine Diplomacy: Balancing Act between Domestic Needs, Neighbourhood Requests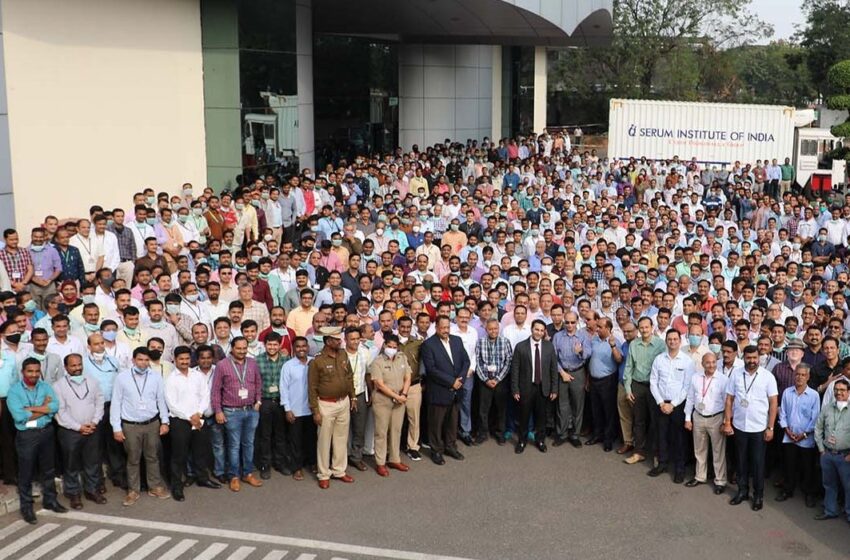 NEW DELHI: India faces a delicate task in 'vaccine diplomacy', of balancing domestic requirement for Coronavirus vaccine with growing demand worldwide for the same. The chorus, especially from neighbours, is particularly sensitive and in keeping with India's 'Neighbourhood First' policy, Delhi has promised to prioritise vaccine availability for them.
A case in point is Nepal. There are strong indications that an announcement on making Covid19 vaccine available to Nepal will be made during its foreign minister Pradeep Kumar Gyawali's three-day visit to New Delhi, beginning today. He is here for the Joint Commission meeting but it is widely believed his main mission is to get a concrete commitment from India on vaccine supply.
Nepal has been pinning its hopes on recent Indian assurances. "I would like to assure the people of Nepal that once a vaccine is rolled out, meeting Nepal's requirement would be a priority for us," foreign secretary Harsh Vardhan Shringla had said during his visit to Kathmandu in late November last year.
Although the China-leaning K.P. Sharma Oli-led government has sought Chinese vaccines, it was later decided that the Indian product is more suitable for Nepal. The logistics of transportation, cost as well as the fact that the Indian vaccines are more suitable for the subcontinent's temperatures, have determined Kathmandu's choice. It wants to inoculate 12 million citizens during the first phase of the vaccination drive.
For India, making the vaccine available to Nepal is an important diplomatic tool to counter China's inroads into that country. Indeed, vaccine diplomacy could play a vital role in India' s outreach to its neighbourhood. Bangladesh is awaiting vaccines from India and to that end, Dhaka had signed an agreement with the Serum Institute of India last November for 30 million doses.
External Affairs Minister Jaishankar has assured Sri Lanka that its vaccine requirements will be met. "As PM Modi has said, India sees international cooperation in this area as its duty," the minister had said in Colombo recently.
Bhutan too has sought one million doses of the Oxford-AstraZeneca vaccine and has received suitable assurances from Delhi. The question is how soon and in what numbers India is able to meet their requirements even as it looks to meet domestic needs. While these countries may have chosen India over rival China, Delhi is well aware it must deliver and on time. Myanmar and Seychelles are also seeking vaccines made in India
Ministry of External Affairs Spokesperson Anurag Srivastava acknowledged last week: "India sees international cooperation in this field, particularly with its neighbours, as its duty. As we roll out vaccines, prime minister's announcement that India's vaccine production and delivery capacity would be used for the benefit of all humanity in fighting this crisis needs to be noted."
The clearance given to Bharat Biotech's Covaxin has raised eyebrows in the medical fraternity but has not stopped Brazil from signing an agreement with that company. Curiously, Chinese vaccine Sinovac is being rolled out in the Brazilian province of Sao Paulo.
South Africa, Saudi Arabia, Bahrain, Qatar, Morocco, South Africa and South Korea are also in the vaccine queue. It's now up to India to ensure it uses vaccine diplomacy to its advantage.