India Shores Up With Iran As Afghan-Taliban Talks Begin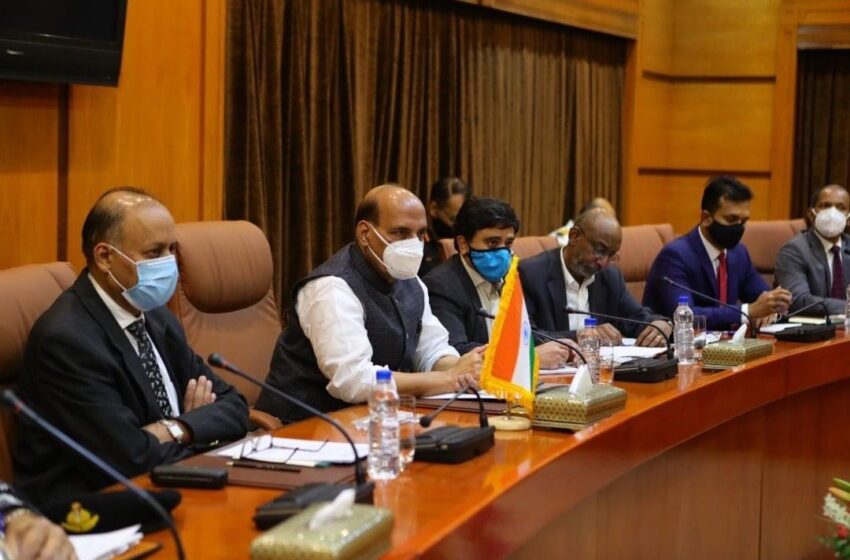 NEW DELHI: Call it sheer coincidence, but Defence Minister Rajnath Singh's weekend transit halt in Tehran took place ahead of the much delayed intra-Afghan negotiations in Qatar on Monday. The meeting was at Iran's request and the subject of Singh's discussions with his counterpart Brigadier General Amir Hatami centred, not suprisingly, on peace and stability in Afghanistan.
India's Ministry of Defence issued an anodyne statement which ran thus: "They discussed ways to take forward bilateral cooperation and exchanged views on regional security issues, including peace and stability in Afghanistan."
But reading between the lines, it was clear Delhi believes Tehran could play a crucial role as talks between the Afghan government representatives and the Taliban begin for the first time. India is anxious about how the political situation in Afghanistan would unfold post the US withdrawal and sees Iran as a natural ally of Afghanistan especially if things go wrong and Kabul faces pressure from Pakistan or its proxies once the US has withdrawn.
The fact that the Iranian and Afghan leadership have close ties also would be a factor in New Delhi's outreach. Iran also has established close links with the Afghan Taliban. Mullah Baradar, the latter's co-founder and head of the political office in Qatar, was in Iran last November for talks with foreign minister Javad Zarif. Again in June, Zarif's special envoy met Baradar in Doha and last week an Iranian delegation was in Kabul with the Iranian News Agency reporting that it "encouraged Afghan parties to respect the Constitution of the country and the republican political structure".
While Iran's proximity to the Taliban "creates discomfort for Pakistan, it gives the outfit Tehran's backing," said a long time observer of Afghanistan. At the same time, it won't be acceptable for Iran if the Taliban grabs power in Afghanistan once the withdrawal of US troops has been completed by the end of 2021. An Islamic emirate would be unacceptable to Afghanistan, he said.
Rajnath Singh's visit would have also been planned with an eye on assuaging Iran's grouse about India's commitment to Chahbahar Port. Delhi, for its part, would have wanted to ensure that its interest in the port remain protected even after the US withdrawal. It's been working to develop the port even though US sanctions have played spoilsport, impeding its progress. Yet, New Delhi is pressing ahead, we'll aware of its strategic importance.