India Preaches Unity to Face Global Challenges, Will Nations Respond?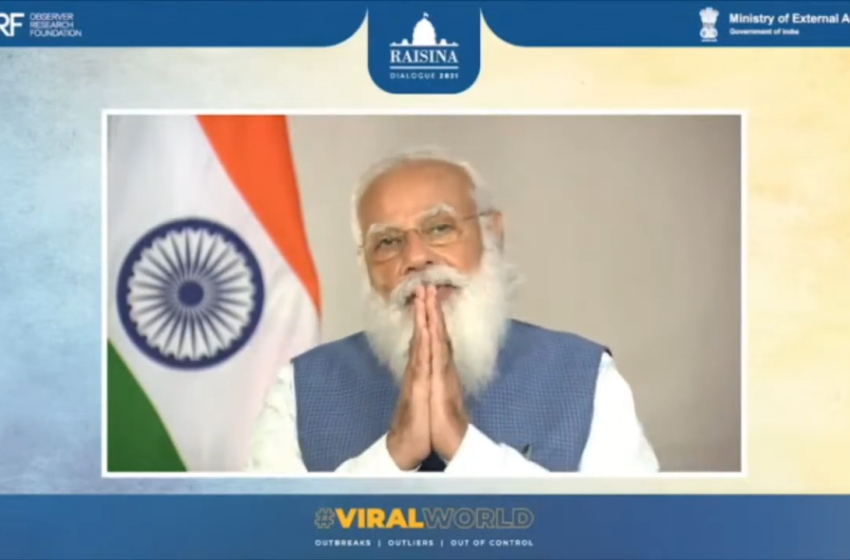 It was hardly surprising that the focus of this year's Raisina Dialogue would be on dealing with the fallout of Covid-19 and how nation states could better work together to realise this aim. Prime Minister Narendra Modi called for global systems to reinvent themselves to face "common challenges that threaten humanity". In this way, he reasoned, the world could perhaps have come up with "different solutions."
External Affairs Minister S Jaishankar underlined the need for more "diplomatic flexibility", as in his view, "multilateralism" "formal treaty structures" and "bilateral structures" were not working the way they should. Therefore, countries with a common comfort level of working together should do so. "These countries will frankly make the world a better place by working together," he urged.
Jaishankar's sentiments were echoed by fellow participants especially from Europe, who stressed that a "rules-based order" in the world's geopolitical hotspot – the Indo-Pacific – could not be achieved without nations that shared common values. European Council president Charles Michel said the EU was preparing a blueprint for the Indo-Pacific and the 27-nation bloc would work closely with like-minded countries to ensure other countries (such as China) that did not choose the path of global co-operation would not be able to undermine it.
Where Michel was diplomatic, Germany's Defence Minister Annegret Kramp-Karrenbauer was blunt, calling China a "systemic challenge", and sought greater military cooperation with like-minded nations including Australia to counter-balance Beijing. What may have got China's goat were remarks by Adm. Phil Davidson of the US Pacific Command who raised Washington's concern over Beijing's "approach towards Xinjiang, Hong Kong, Tibet and the Line of Actual Control." He warned that China's expansionism continued despite the pandemic and defined what his country meant by free, open and inclusive Indo Pacific.
"Free – means freedom to engage in lawful activities in pursuit of prosperity. Open – implies open to all nations in the region, as also others beyond who have a legitimate stake in the common pursuit of progress and prosperity of the region. And Inclusive – collaborative and cooperative framework that welcomes everyone to join and work together."
Wang Xiaojian, Chinese embassy spokesman in Delhi tweeted his scorn … "Freedom of navigation is not licence to do whatever one wants. Which country is "going deeper into the Indian Ocean?" Who regards its laws as more important than global ones?" As on Taiwan he said, "The one-China principle is the political foundation of China-US and a red line that cannot be crossed."
The gloves were off and the fault-lines in global politics were once again exposed for all to see. The silver lining was foreign secretary Harsh Shringla urging diplomacy and unity in the wake of the pandemic and how even in the face of adversity countries had responded. Pointing to India's successful bid to hold an emergency Saarc meeting to tackle the pandemic which even Pakistan attended, Shringla stated that the pandemic had shown nation-states that they could work together even if they were divided by political, economic and security considerations.
"From the prime minister proposing the use of the G-20 as an "extraordinary virtual summit" to tackle the pandemic to the Quad – which is primarily viewed as a security alliance – to carry out a vaccine diplomacy initiative, India has worked to deal with the pandemic on all levels at all forums." Hopefully, the world will respond.