India-Central Asian States To Hold Regular Summits, JWG On Afghanistan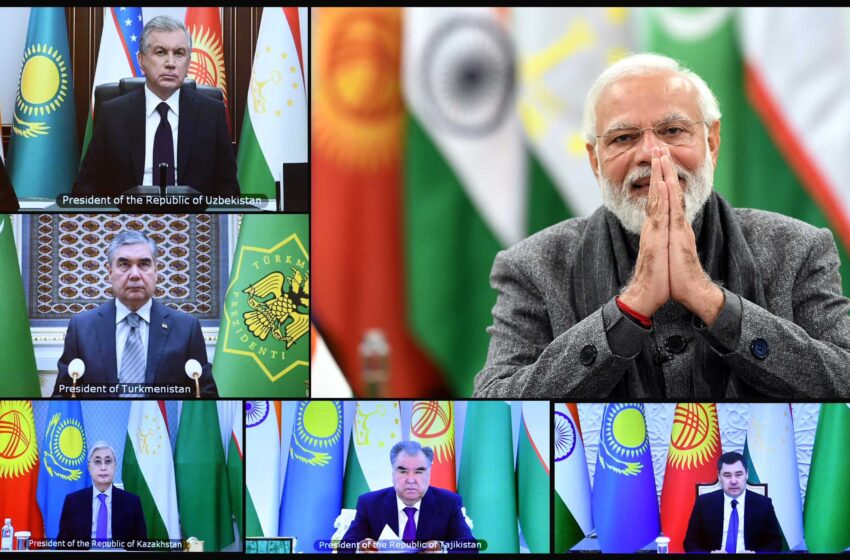 NEW DELHI: India and Central Asian leaders have agreed to hold summits every two years to keep up the momentum in their relationship. The national security advisers will meet regularly and India will set up a centre in Delhi which will be the secretariat for forthcoming summits.
A joint working group on Afghanistan at senior officers level was another key takeaway from Narendra Modi's first ever virtual summit with the heads of five Central Asian states.
The joint declaration issued at the end of the summit underscored the "broad regional consensus on issues related to Afghanistan which includes formation of a truly representative and inclusive government … and preserving the rights of women, children and other national ethnic groups."
The declaration also endorsed Uzbekistan hosting a high level conference on Afghanistan under the auspices of the SCO (Shanghai Cooperation Organisation) in July this year. Tajikistan will also host an international conference on countering the financing of terrorism, in October. Add to that, the leaders called for "further universalization" of Kazakhstan's Code of Conduct Towards Achieving a World Free of Terrorism.
Clearly, the Taliban's neighbours intend to keep up the pressure on the militant group (and its Pakistani backer) while allowing some leeway for humanitarian assistance. Joint counter terrorism exercises maybe added to the bilateral drills India does with Kazakhstan, Kyrgyzsan, Uzbekistan and Tajikistan.
"We all have the same concerns and objectives for regional security. We are all concerned about the developments in Afghanistan. In this context also, our mutual cooperation has become even more important for regional security and stability," the prime minister had noted.
Another joint working group on the Chahbahar port in Iran will facilitate free movement of goods and services between India and Central Asia. While the TAPI (Turkmenistan-Afghanistan-Pakistan-India) gas pipeline was touched upon, there was clearly no consensus on how to get this long pending project moving given the situation in Afghanistan.