India Africa Conclave: Concern Over Food Security And Debt Traps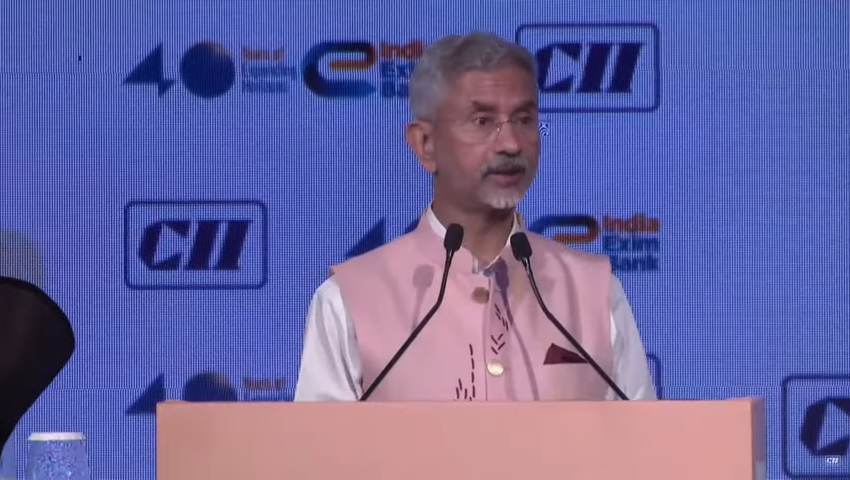 NEW DELHI: Forty ministers from 17 African countries are attending the 17th edition of the India Africa Growth Conclave in Delhi, with the focus on infra development and trade finance, education, healthcare and so on. External Affairs S Jaishankar used the occasion to underscore the importance of food security.
"Food security and energy security have come into special focus in the context of the Ukraine conflict. Here India and Africa can work together to ensure that resilient supply chains are created so that geographical problems in one area do not impact another," he said.

Gambia's vice president Badara Joof called for Indian agricultural entrepreneurs to work alongside African farmers to create a win-win situation for both sides. "India can help us increase grain cultivation, India has the technology. Giving us wheat is like giving a person a fish, but if you tell us how to process fish it's entrepreneurship," he said.
Caetano Capitao, Secretary General of the Angola–India Chamber of Commerce and Industry believes that India needs to look at stepping up investment and skill building with individual African countries.
"We see what China has done elsewhere and we are worried about having to pay back large loans to China soon. India and other nations must jump in here. They must study individual African nations more closely. For instance, Angola is an attractive market. We have a young population, stability in our country, and we have a demand for almost everything."
Commerce Minister Piyush Goyal promised "cost-effective" and "local solutions" in all sectors of the industry. As for skill building he said, "India has the world's third largest start-up ecosystem in the world with over 110 unicorns in India. We can work together to help build startup ecosystems in various countries in Africa."
Nobody however missed out the point that Africa is deeply concerned about the mounting level of debt owed to China. Beijing invested $54 billion in Africa at the end of 2020 while more than 200 Chinese companies had an investment stock of $1.11 billion in the agricultural sector alone.
Comparatively, India Africa trade figures are less impressive at $46 billion last year, down from over $55 billion pre-pandemic. Nor does India have the deep pockets required to fund the continent's requirement of $40 billion every year over the decade, to transform its agriculture.
The Sri Lanka experience where the economy has collapsed, is a sobering warning to Africa. That and China's reluctance to help with credit lines or loan waivers has also been noted. Africa would like India to step up and help them in the way it has helped Colombo, to a point Delhi can. But there is a constraint on government resources. Indian private sector investment in Africa may be the way forward with the government providing workforce training and skilling. Expect these and other ideas to be raised and debated at the conclave.