Contemporary Global Issues Find Resonance At Raisina Dialogue 2020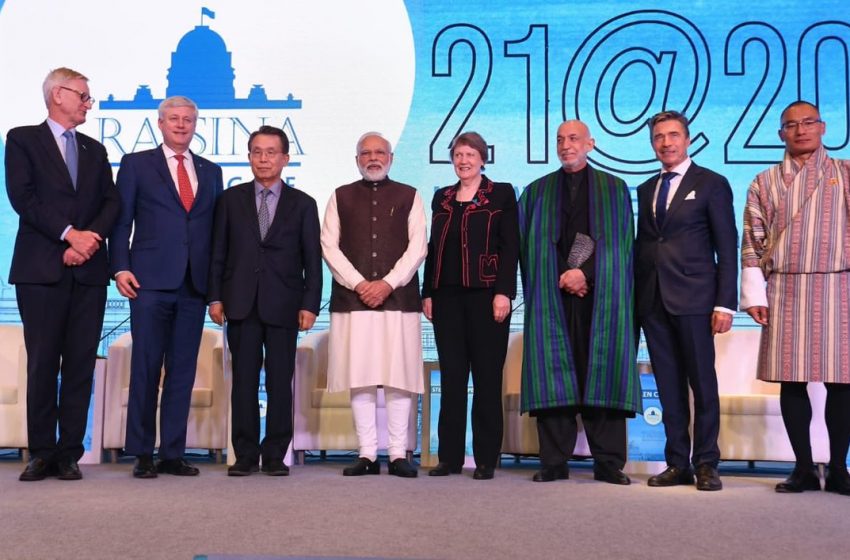 NEW DELHI: At the inaugural session of the Raisina Dialogue in New Delhi, External Affairs Minister S. Jaishankar laid out three characteristics of India's foreign policy. He said that it seeks to achieve a focus on key challenges, "a broad engagement with many parties and managing if not leveraging global contradictions. Advancing our interests in a multipolar world and contributing to global good is what it's all about."
In a nutshell, he said, this also reflected the purpose and goals of the Raisina Dialogue, now in its fifth edition. The dialogue while focusing on change, disruption and rebalancing under way in the world, was truly contemporary with its participants ranging from policymakers, to thinkers and activists, across all genders and geographies. It brought together people on one platform to exchange ideas and perspectives.

He thanked Prime Minister Narendra Modi, who was also present, for having visualized such a dialogue five years ago.
In the absence of Australia's Prime Minister Scott Morrison, who cried off owing to the bushfires ravaging his country, there was no keynote speaker this time. But Jaishankar apart, there were others who lent weight to this event.
Former Australian Prime Minister Stephen Harper, reflecting on the developments in the Persian Gulf over the past week, warned that "without a change in government in Tehran, the region would continue to be in turmoil."
He also pointed to the "rising challenges western governments faced in coping with political protests in our own countries. But in the long term liberal democracy is where the future is."
Bhutan's former Prime Minister Tshering Tobgay underscored his presence at the dialogue with these words: "I am not a leader" (he lost the elections in 2018) and then went on to the subject of climate change and his country.
"I belong to a country which is green, carbon negative but to have only one country out of 195 as carbon neutral is not enough. We need global champions," he said.
Sixty per cent of Bhutan is under forest cover, a point to which he credited his country's fourth king who way back in 1974, had decreed precisely that. "The fight against climate change will be long and difficult," he warned, adding that "the earth does not need political leaders; we have to fight for our planet and the future. Listen to our ancestors who lived in harmony with Mother Nature. Otherwise, listen to our scientists, and if not them, then listen to the children."
Former New Zealand Prime Minister Helen Clark struck a grim note when she noted that many of the sustainable development goals would not be reached by the target date of 2030. "Poverty reduction by 2030 is not on track," she pointed out, "hunger goals are not going to be met and the numbers of those going hungry is increasing. Nor will the education goals be met by 2030."
Hopefully, there will be some positive, even lighter moments as the dialogue gets going on Wednesday.