British MP Cries Foul After Being Deported; India Says Her Visa Was Cancelled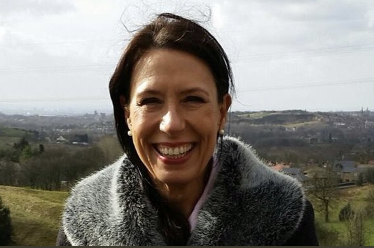 NEW DELHI: She came and was deported!
Debbie Abrahams, a Labour MP of British Parliament and a vocal critic of the Indian government's Kashmir policies including the abrogation of Article 370, was booted out of the country shortly after her arrival at Delhi Airport. Immigration authorities put her on an Emirates flight to Dubai (from where she had flown to Delhi).
It turned out her Indian e-visa issued last October had been cancelled. Government sources told StratNews Global that she was "not in possession of a valid visa to visit India. Entry into the country was therefore denied."
The British MP said she "tried to establish why the visa had been revoked and if I could get a 'visa on arrival' Later, she tweeted: "Why did the Indian government revoke my visa AFTER it was granted? Why didn't they let me get a 'visa on arrival'? Is it because I have been critical of the Indian government on Kashmir human rights issues?"
The Union home ministry said she was informed about her visa's cancellation before her arrival in New Delhi. The MP, however, said she hadn't received any information before February 13 after which she was travelling.
A British High Commission spokesperson said: "We are in contact with the Indian authorities to understand why Deborah Abrahams MP was denied entry to India."
But the reason may not be hard to find. The Indian government's move to send her back was to convey a message to her and the political party she represents, Labour. Their statements on Kashmir in recent months after its special status was revoked have left New Delhi fuming. Abrahams is also chair of the all-party parliamentary group on Kashmir and has been sharply critical of the Indian government's decision to reduce J&K to a Union Territory. She is learnt to have written to India's 'High Commissioner Ruchi Ghanshyam, UN secretary general Antonio Guterres and UK Foreign Secretary Dominic Raab on the issue.
Her angry letters reflected Labour party leader Jeremy Corbyn's criticism of India's Kashmir policy. Corbyn had tweeted: "The situation in Kashmir is deeply disturbing. Human rights abuses taking place are unacceptable. The rights of the Kashmiri people must be respected and UN resolutions implemented."
This was followed by the party passing an emergency motion on Kashmir on September 25 last year, wherein it asked Corbyn to seek international observers for the region. The motion also sought the right of self-determination for the Kashmiri people.
The motion prompted a sharp response with New Delhi saying that "this is an attempt at pandering to vote-bank interests", hinting at Labour's need to pander to its British Pakistani constituency. New Delhi warned that "There is no question of engaging with the Labour Party or its representatives on this issue."
Abraham's deportation may resonate among Indians here but her complaint about the conduct of an Indian immigration official must be probed. She claimed that the official after disappearing with her passport for 10 minutes returned and was "very rude and aggressive shouting at me to 'Come with me".
There may be a need to sensitise immigration officials at airports and seaports on how to conduct themselves. Abraham has family in India and the incident would have left its mark on them too.