BRICS Summit: Putin, Xi Jinping Challenge West, Modi Pushes Digital Expertise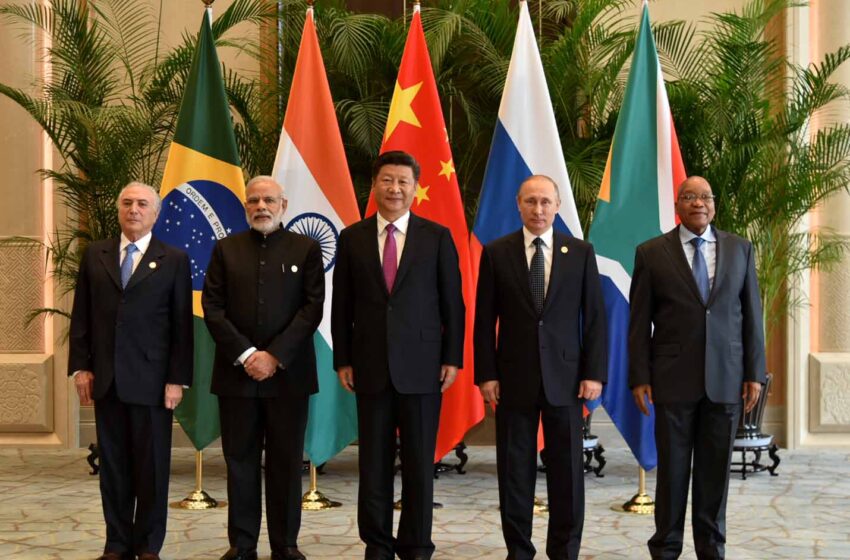 NEW DELHI: The first BRICS summit since Russia invaded Ukraine saw President Putin throw a few more challenges to the West: he called for alternative mechanisms to ensure international payments between BRICS nations. Pointing out that trade between Russia and the other BRICS nations has increased by 38% in the first three months of this year, he said work was underway to deliver "reliable alternative mechanisms for international settlements."
This included the Russian Financial Messaging System (SPFS) which will allow banks of BRICS countries to transfer money electronically directly to Russia. He also pointed to the MIR payment scheme – by which Russians abroad can receive money in their banks and even transact through a credit card abroad by countries who recognise the card. That set the tone for his next declaration: the creation of an "international reserve currency", meaning an alternative to the US dollar.

The Russia-China alliance was visible with President Xi Jinping describing Ukraine as a "wake up call", and in grim warning to the US, he said "countries will surely end up in security hardships if they place blind faith in their positions of strength, expand military alliances, and seek their own safety at the expense of others."
He slammed sanctions as having a "boomerang" effect, saying that it was a "double edged sword". He called on BRICS member states to expand co-operation on "cross-border e-commerce, logistics and local currencies", hinting that Beijing's bid to push the yuan over the dollar internationally would continue.
Prime Minister Modi, who was in virtual attendance, tread a careful path mindful of his G7 engagement in Germany on Sunday. He lauded the increasing effectiveness of the organisation, saying that "BRICS member countries have had a very similar view of the governance of the global economy. And so our mutual cooperation can make a useful contribution to post-Covid global recovery. A number of lives of our citizens are getting directly benefitted from our mutual cooperation."
He lauded key BRICS initiatives including the establishment of R&D centres, coordination among custom departments, shared satellite constellation and mutual recognition of pharma products. Projecting a $1 trillion Indian digital economy in less than three years, he invited BRICS member states to use the BRICS Business Forum to interact with India's digital industry and the vibrant startup ecosystem with 100 unicorns.
"Such practical steps ensure BRICS is not just an organisation whose focus is just limited to dialogue. I am confident that today's discussion will bring out many suggestions to further strengthen our BRICS ties," he said.
The summit also saw India's ambassador to China finally get an appointment with Foreign Minister Wang Yi after waiting for over three months. The Chinese foreign ministry quoted Wang Yi as saying that both sides' "common interests far outweigh their differences" and that India and China should "strengthen cooperation rather than guard against each other."
He said New Delhi was "perfectly capable of managing" the border situation with China and rejected Western attempts to draw connections between Russia's invasion of Ukraine, which India has been urged to condemn, and the confrontation on the Line of Actual Control with China.