A Mighty Heart: Looking Back On Irrfan Khan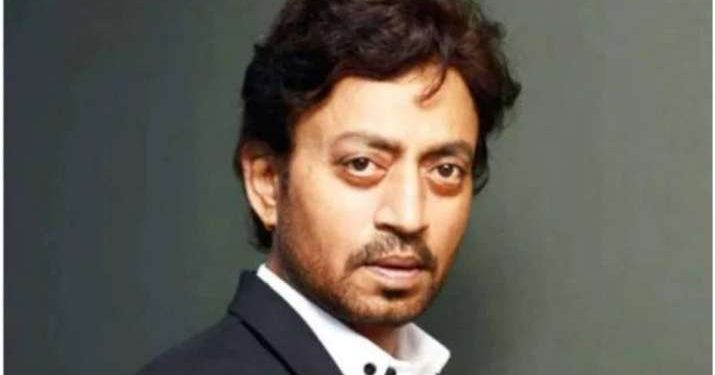 NEW DELHI: Tom Hanks once claimed to "hate" Irrfan Khan, his Inferno co-star. At a Singapore media event organised by Sony Pictures Entertainment, the Oscar-winning actor quipped: "Here's what I hate about Irrfan Khan… I always think I'm the coolest guy in the room, and everybody's hanging on to every word I say and everybody's a little intimidated to be in my presence. And then Irrfan Khan walks into the room. And he's the coolest guy in the room… And everybody's intimidated to be in his presence and everybody's hanging on to his every word."
Hanks was, in fact, just one of Hollywood's powerati to have been struck by Irrfan's phenomenal talent and the intense energy he brought with him, whether he walked on to a film's set, or into a room.

Director Ang Lee, who worked with Irrfan and Tabu on the Life of Pi, had similarly remarked how it was an "honour" to have worked with Irrfan. "I met Irrfan in New York and asked him if he could be part of the film, he liked the role and agreed. He is a unique actor. It's a great honour to have worked with him", Lee had said.
At a time, when perhaps every Indian star from Priyanka Chopra and Aishwarya Rai to Anil Kapoor and Amitabh Bachchan were seeking to strike it out in Hollywood, it is remarkable — but perhaps easy to understand — why India's most successful export into the world of international cinema was a method actor, with a distinctly non-starry air, a brooding presence and uncommonly communicative eyes.
Irrfan got under the skin of almost every character he played. His nuanced, layered style of acting was perhaps more in sync with the expectations of American or British productions than the simplistic portrayals most mainstream Bollywood films tend to demand from actors.
Whether it was Mira Nair's The Namesake, Danny Boyle's Slumdog Millionaire,  Life of Pi or even  Adventures of the Amazing Spiderman, international mega productions found in Irrfan a reliable character actor. As his reputation grew, so did his admirers. Director Wes Anderson said he specifically wrote a small role for Khan in his film The Darjeeling Limited just so they could work together.
An alumnus of Delhi's National School of Drama, Khan, a tall, lanky Rajasthani from Jaipur, plodded along for decades in television (even starring in a bit role in the Shyam Benegal directed Bharat Ek Khoj on Doordarshan) and films before getting really noticed.
His breakthrough came from an unlikely source: British director Asif Kapadia was making his debut with a low budget film called The Warrior to be shot in India. Khan starred as Lafcadia, a warrior in feudal Rajasthan who attempts to give up the sword. Released in 2002, the film did well on the international film circuits and is believed to have given Khan a reason not to quit acting altogether.
Soon, success in mainstream Indian films would follow. Khan's time had finally come, with a string of stellar roles in Maqbool, an adaptation of Shakespeare's Macbeth, Life in a … Metro, Haider, another collaboration with Vishal Bharadwaj, this time an adaption of Hamlet, Paan Singh Tomar and D-Day giving him both critical and commercial success.
His parallel career in British and American cinema, meanwhile, had also taken off as he played the chief of police in Michael Winterbottom's A Mighty Heart, another police officer in Slumdog Millionaire, a doctor in The Amazing Spider-Man in 2012, the adult lead in Life of Pi (2012), and a businessman in Jurassic World (2015) and Inferno (2016).
In all these films, he stood out with the ability to steal the scene again and again. The quiet menace of the casually delivered line, "usko electric shock laga ke dekho" (give him an electric shock to see if he tells the truth) in Slumdog Millionaire was not central to the film but remains unforgettable.
In an arena where the mighty Amitabh Bachchan had failed to make a dent with his blink and miss role in The Great Gatsby, Irrfan was continuously chosen in both realistic and mega movies. The variety kept him fresh and excited as an actor. As he claimed candidly in an interview around Inferno, "Hollywood offers more diverse roles than that in Bollywood and hence I have to keep one foot in Hollywood's door."
Of all the characters he played in his international productions, it was his role in Mira Nair's The Namesake that remains his most memorable. Nair had earlier cast him in Salaam Bombay in 1988, but the role had to be cut short and Irrfan's talent remained underexposed at that time. The Namesake, however, made up for that. Despite the lead being played by the Indian-American actor Kal Penn, it was Irrfan, who played Ashoke, Gogol's father,  who stole the show, with a quietly internalised Bengali-ness that the actor apparently got from spending time with writer Jhumpa Lahiri's parents.
But not everyone was pleased. As Aseem Chhabra, author of a book on the actor, wrote, Irrfan's mother was furious. "After the premiere of The Namesake in Bombay, where Irrfan brought his mother as a guest, he asked her what she thought of the film. His mother asked where the film's director was. When Irrfan pointed towards Mira Nair, his mother said, "Bula, usko, bula. Usko mera baccha hee mila tha maarne ke liye" (Call her, call her. Could she only find my son to kill in the film?)"
It is a strange twist of fate that Irrfan should have been taken away too soon from the world of films—just a few days after his mother breathed her last in Jaipur.