Raisina Diary: Ukraine Aside, The Biggest Talking Point Was Elon Musk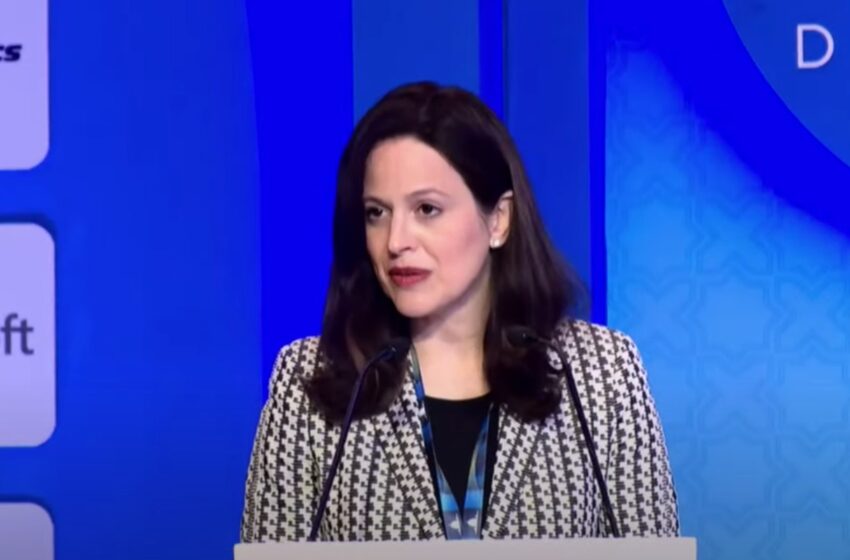 No Comment?
The last day of the Raisina Dialogue in Delhi on Wednesday began with a tribute to the late Chief of Defence Staff General Bipin Rawat. Moderator Lisa Singh from the Australia-India Institute said "General Rawat led the Indian Armed Forces into a new era of transformation and the Chair of Excellence and the other efforts by the Indian Army will ensure that his legacy lives on." Singh was chairing an august panel of military brass and among them was India's Chief of Naval Staff Admiral Hari Kumar. While Admiral Kumar looked to stick to the topic which was on how technology could impact modern day warfare, the conversation soon segued into Russia's invasion of Ukraine and the China challenge. Admiral John C. Aquilino, Commander, U.S. Indo-Pacific Command claimed that all nations represented on the podium – US, Japan, Australia, India and France – were coming together in what he called an "integrated deterrence" which involved operating together and sharing information. Such unity was necessary to maintain a "free and open Indo-Pacific." His words were echoed by others except Adm. Kumar.
Please Yourself
"Please yourself" is an American euphemism but one that External Affairs Minister S Jaishankar believes should be at the heart of India's foreign policy. Speaking about how India saw itself on the global stage after 75 years of Independence and what it would like to achieve going forward in the next 25 years, Jaishankar said that one of the key lessons India had learnt was to be "proud of who we are, rather than please the world and become a pale imitation of what they are." On the areas where India needed to focus, Jaishankar in what was seen as a not so veiled reference to China stated that no weightage had been given to "manufacturing, technology and hard security." Considering the government is pushing 'Make In India' with a special focus on becoming the world's electronic base, Beijing was clearly on the minister's mind here and if there was any doubt the focus on "hard security" ended it. China aside, the minister once again had to deal with "Ukraine bogey"; the term that some former Indian attendees are now using in private when talking about the issue. Unlike earlier though, the minister did not show his irritation but simply stated that he believed that India's path was the best way to handle the crisis. On Delhi's plans for a permanent seat at the UNSC the minister stated, "We have a plan. We need other people to have a plan that is similar to ours to make it happen."
Moral Ambiguity
The back and forth on Ukraine between Indian and Western panellists has been a constant feature throughout this three-day conference and so it was no surprise then that after arguing India's position for a good 10 minutes, Ashok Malik, foreign policy advisor to the government articulated that "perhaps Indians articulate their anxieties, their principles different from the Americans do. Americans are well…different." But Malik's not so hidden exasperation did not deter an eager American panellist from stating that "polling shows that 80 percent of Americans believe that we should defend not just Ukraine, but we should defend all democracies under attack by authoritarian powers. That of course includes India in its conflict with China." Such assurances did not seem to be enough for some members of the Indian audience who stated that the US continued to violate India's assurances, one of them being the decision to conduct naval patrols in India's EEZ in the Western Indian Ocean without prior consent and ratification of the UN Convention of the Law of the Seas (UNCLOS). How then, they questioned, could the US expect trust and co-operation from India in the Indo-Pacific. The message hit home to one of the American panellists who stated rather confusingly that "India was one of the closest naval partners of the US" and "China was the biggest violator of (UNCLOS) by taking over an international body of water in the South China Sea." Not only did these two statements not answer the question, it showed that while the US expected others to do what it deemed was morally right, it also reserved the right to cut itself some slack in that regard.
No Answers
Social media companies have been cleaning up their act or at least that's what some US officials claim. Anne Neuberger, Deputy National Security Advisor, Cyber and Emerging Technology, US claimed that in the wake of the Ukraine crisis social media companies have been conscious about cracking down on Russian trolls broadcasting propaganda. What she failed to mention was the measures that the Biden administration could and would take to ensure Elon Musk, whose plans for Twitter are leaving both the US and the world worried, would comply with the laws of the land in all countries. Twitter aside, the divergence of concerns among nation states seems to complicate matters. In Africa, lack of trained cyber-engineers has ensured that not only are businesses attacked but threats of terrorism and cyber-attacks on hospital data and other necessary institutions is a huge issue. For Bangladesh the focus seems more on cyber-crime, cyber-pornography with morphed photos, online threats to women and cyber-stalking while in India the prime focus seems to be on misinformation and hate speech. With such a diverse range of problems accompanied by local issues how does one bring tech companies – many of them in Silicon Valley – to book. Not surprisingly, there were no answers.