The Fallout Of The G7's Price Cap On Russian Oil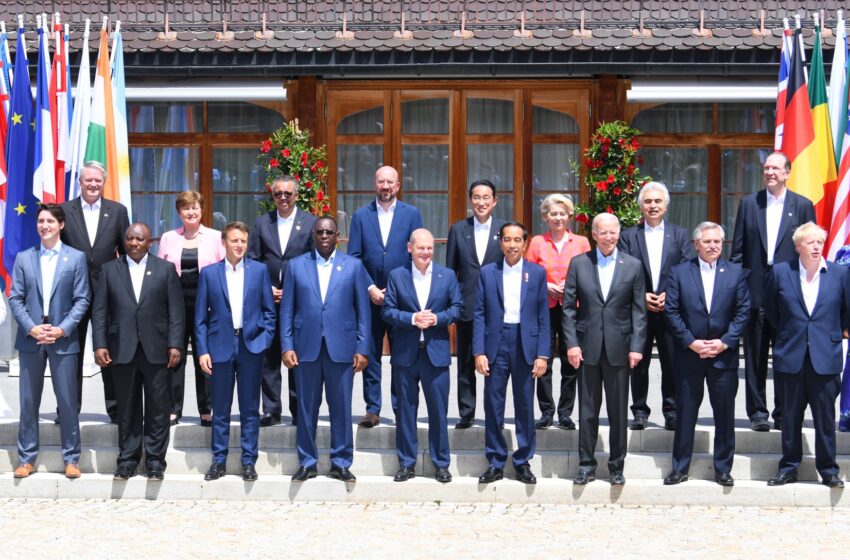 What is the price cap?
The G7 group of nations have agreed on a price cap on Russian oil. What this means is that Russia can now only sell its oil at $60 a barrel. Russia has rejected the ban and say it will not supply oil to nations who support this price cap.

Will this price cap hurt Russia's economy?
Energy experts say that the price cap should be seen more as a warning.  Simone Tagliapietra, an energy policy expert at the Bruegel think tank in Brussels, tweeted that a $60 cap would not have much impact on Russia's finances, "but it might be lowered over time if we want to increase the pressure on Putin."
Why has the G7 not taken harsher measures?  
Poland and the East European countries had wanted the price cap to be set lower to $50 which would hurt Russia more given that its cost of production is $20-30 a barrel. But the US made it clear that while it wanted to punish Russia it did not want the global uncertainty that would occur if Russian oil was completely taken off the market. As US Treasury Secretary Janet Yellen said in a statement, "We want Russian oil to continue to supply global markets; stay on the market. But we want to make sure that Russia doesn't profit unduly from the war by enjoying prices that are essentially very high due to the war."
How much have Russia's oil supplies been hit?
Russia has been busy rerouting its oil supplies to China, India and other Asian countries who are buying Russian oil aggressively. Turkey has also been involved with oil imports from Russia increasing to 200,000 bpd this year as compared to just 98,000 bpd in 2021. Thanks to increased buying by these countries along with rising oil prices Russian earnings from oil are believed to have risen to $337.5bn this year, a 38% increase from 2021 according to an economic ministry document.
What will be the fallout of the price cap?
The current manner in which the price cap is set up gives enough leeway to Russia and the nations buying oil because there are no secondary sanctions at the moment in buying Russian oil. So, India will not be sanctioned for buying Russian oil. This puts the three countries – China, India and Turkey in an advantageous position because not only can they buy cheap Russian oil and gas they can resell it. Reports suggest that this is already happening.  The ban is on crude oil. Turkey is refining the oil and reselling it to European nations as refined oil while China's biggest oil refiner, Sinopec Group is selling excess LNG into the international market. Many energy experts believe that the origin of the gas is from Russia.
What could happen to Russia?
Russia may maintain revenue in the short to medium term but lose its clout in the oil and gas market in the longer term with these countries driving harder bargains and reselling excess oil and gas that it has. President Putin has already spoken about creating a gas hub in Turkey with President Erdogan in August this year.
What this will mean is that Turkey will redirect the flow of Russian gas to Europe something that will give Erdogan much needed stature especially as Turkish elections are but a year away and he is under heavy criticism for his country's failing economy. Erdogan's rise will create further headaches for European leaders with whom he has already clashed over the migrant issue or launching energy exploration in disputed islands off Cyprus.
What will the West do in response?   
India has been seen as the gamechanger and much pressure has come on External Affairs Minister S Jaishankar for the country to change its stance on Ukraine. When that has not happened, Yellen said on the sidelines of an India-US conference that India "can purchase oil at any price they want as long as they don't use Western services and they find other services. And either way is fine."
What is Yellen referring to?
Yellen is referring here to the actual transportation of Russian oil to nations such as China and India who do not have pipelines with Russia. Turkey and Russia have the TurkStream pipeline which runs under the Black Sea but even then, both nations have to rely on shipping and this is where the problem begins. The majority of the world's shipping and shipping insurance companies are in G7 nations who have stated that they will not ship any Russian oil that is over $60 a barrel.
So what happens?
Reports say that Russia has amassed a "dark fleet" of ageing tankers to transport Russian oil. Ships however cannot travel without insurance so will another nation be willing to accept Russian insurance and Russian guarantees at this time? That is still uncertain. What is more likely is the "unknown strategy" where a Russian ship filled with oil is taken to sea, where it meets with a larger ship where the cargo is unloaded. That cargo becomes part of the larger ship's cargo ensuring that the place of origin is blurred.
Such a strategy may currently be being followed in Russia. According to TankerTrackers.com, a service that tracks and reports shipments of crude oil, such a practice is increasing in Russia. According to it, over 11 million barrels of oil were loaded onto tankers with no planned destination as opposed to almost none before the invasion.