How Important Is The BRICS Summit For India?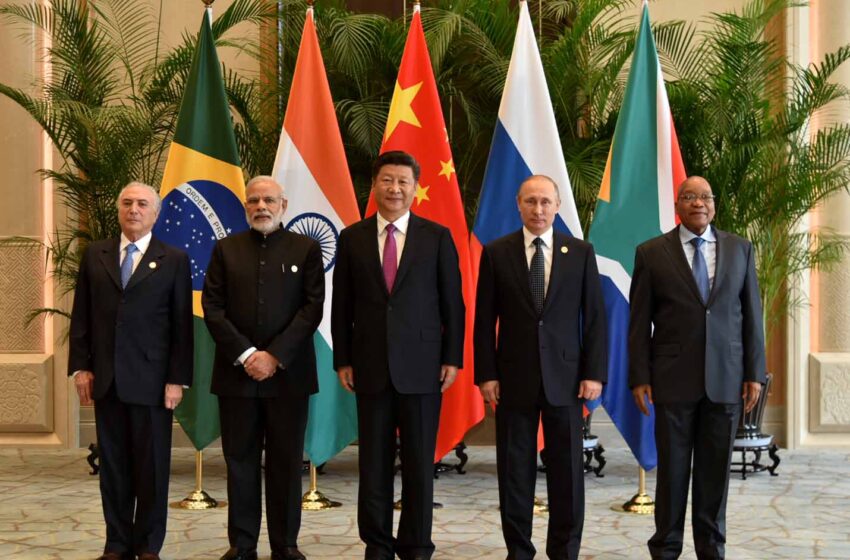 NEW DELHI: The 14th BRICS summit opens in virtual format on Thursday and will continue till Friday with President Putin, China's Xi Jinping, India's Narendra Modi and other leaders attending.  China is the host and ideally the leaders should have attended in person, but with Delhi and Beijing at odds ever since the Ladakh clashes, this was the best way forward.
What will the BRICS summit focus on?

An MEA release states that, "discussions during the 14th BRICS Summit are expected to cover intra-BRICS cooperation in areas such as counter-terrorism, trade, health, traditional medicine, environment, S&T and innovation, agriculture, technical and vocational education & training, and MSMEs. Discussions are also likely on issues like reform of the multilateral system, combating Covid-19 pandemic and global economic recovery, among others." Most notably there will be no mention of the Ukraine crisis.
The big development, if it happens, will be the possible inductions of new members into the BRICS grouping most notably Argentina, Indonesia and Saudi Arabia. Former ambassador Gurjit Singh believes that both China and Russia will be looking to woo new members to act as a counterweight to the existing Western multilateral organisations. These three nations are seen as ideal for their views on the Ukraine crisis. Indonesia and Saudi Arabia are seen as fence-sitters while Argentina's official visit just prior to the Russian invasion was not called off despite Western condemnation.
Have the BRICS summits been useful in the past?  
BRICS New Development Bank (NDB) has done reasonably well with over $15 billion disbursed among members for various projects.  But the BRICS group is seen to done little in terms of tackling terror threats. Also, the BRICS nations' commitment to fulfilling the UN SDG goals by 2030 has not been as satisfactory. This is despite the potential of the organisation – BRICS nations together represent 42% of the global population, 23% of GDP, 30% of the territory and 18% of trade internal politics. Some diplomats say India should work more vigorously with other nations such as Brazil and South Africa through organisations such as (IBSA) to counter the Chinese influence in BRICS.
Is it worthwhile for India to remain in BRICS?
The lack of achievement on BRICS is touted by some analysts as reasons to give up on the organisation. However, some senior diplomats believe this is the wrong way of looking at the problem. A senior diplomat says BRICS provides India with much "wriggle room" to put across messages to the West and other nations on issues it is concerned about without having to state it directly. The other point is that this "wriggle room" is also available in the case of nations in current conflict, namely China and India, where both nations can firm up positions in areas where views are similar. China very publicly backed India after New Delhi was put under pressure by the West to "phase out" fossil fuels. The two also cooperate on common issues at the WTO. The other point is that despite its stalemate, BRICS is a powerful symbol to the world assuring nations of India's neutral and independent foreign policy. This is particularly important with regard to Russia who may be seeing India as getting too close to the American embrace.
Can we expect to see any break from the norm?
Breakthroughs rarely happen at the head-of-state level which diplomats say is normally a very cordial and polite affair. No major statements are normally made here. The agenda would have been worked out at sherpa and then the ministerial level after which any major indicators would have been signalled. Also, China's recent decision to block a terrorist tag to Lashkar-e-Taiba (LeT) deputy chief Abdul Rahman Makki just prior to the meet suggests that Beijing does not see any useful outcome in mollifying India at this point. From India's side, the prime minister's departure to Germany to attend the G7 meeting just after the BRICS summit suggests New Delhi too is not likely to make any effort to engage Beijing in any serious manner. Thus, commonly held positions are most likely to be reiterated. The big winner though is President Putin. The BRICS summit is a chance for him to show Western sanctions haven't hurt Russia and that global leaders are willing to stand with him even if it is virtually.