Why India-EU Free Trade Agreement Looks Distant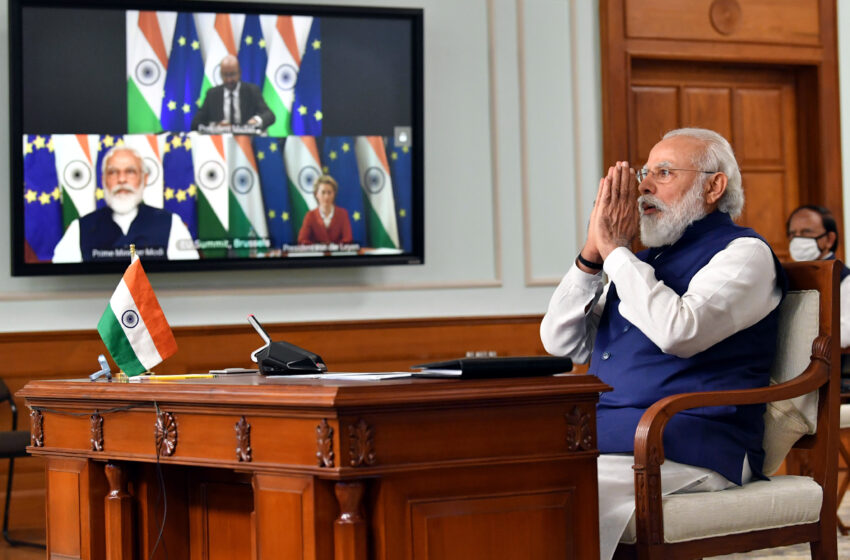 NEW DELHI: On a morning in May, the 27-member state European Union will sit down for a summit with Prime Minister Narendra Modi in Portugal's second-largest city Porto. The agenda is being finalised but is expected to include the on-again, off-again talks on a Free Trade Agreement (FTA).
"The FTA issue is seeing some kind of a thaw," sources told StratNews Global, adding that "we have to see how to take it forward. The EU is clear it is not interested in a limited FTA; they want a comprehensive package."
FTA talks have been stalled since 2013 when both sides failed to bridge gaps on crucial issues ranging from agriculture and pharma to data security status for the IT sector. A high level dialogue earlier this month looked at reaching an interim agreement or early harvest. But India's decision to go more protectionist through schemes to help domestic industry has not gone down well in Brussels.
The EU has complained to the World Trade Organization about India's tariffs. For India these tariffs are seen as crucial to reviving local manufacturing and boosting employment. So it's not clear how it can be got around. That India values the EU connection is evident: it is India's second largest trading partner accounting for 11 per cent of total trade. It is also a major source of technology and FDI. Seen from Brussels, however, India is a distant 10th trading partner.
But other factors are pushing the two sides closer. "As far as the EU is concerned, the Indo-Pacific means the centrality of India in the region," the source said. "The EU sees India as a pole in a multipolar world. India also sees the EU as a pole given its economic and technological strength. It's also interesting to note that French President Macron would like the EU to move towards strategic autonomy from the U.S. The opposition is from Germany's Chancellor Merkel who prefers to bank on NATO."
But Merkel is preparing to step down later this year after serving her fourth term as chancellor. Does that leave the field clear for Macron to re-shape the EU's strategic outlook? As they say, only time will tell. But India and France are partners in the Indo-Pacific, sealing a logistics support agreement in 2018 and holding regular exercises involving their armed forces. Incidentally, France has an officer posted at the Indian Navy's Information Fusion Centre—Indian Ocean Region, outside Delhi, while India has an officer in the French base in Abu Dhabi.
Another positive for India could be Portugal, currently president of the EU. It was Portugal which pushed for closer ties with India to counterbalance the continent's ties with China.
"This is our aim and we don't hide it and it is why we proposed a high level meeting with India following the high level meeting with China," Portugal's foreign minister Santos Silva was quoted as telling local media late last month. "If you talk with China and you have to talk with China as the second economy of the world and the world's most populated country, you have to talk to India. And it will be absurd that the two largest democracies in the world, India and the European Union do not have regular political dialogue."
A word on the diaspora which is another reason pushing India towards the EU. There are more than 11 million Indians or people of Indian origin living and working on the continent. They are seen as a valuable resource facilitating trade and cultural exchanges, with some among the second generation even entering political life in those countries. India is not giving up on them. That said, in the light of all the above, realising an FTA with the EU is going to be a challenge.