Who Are They? Profiles Of The Three Indian-Origin Ministers In Boris's New Cabinet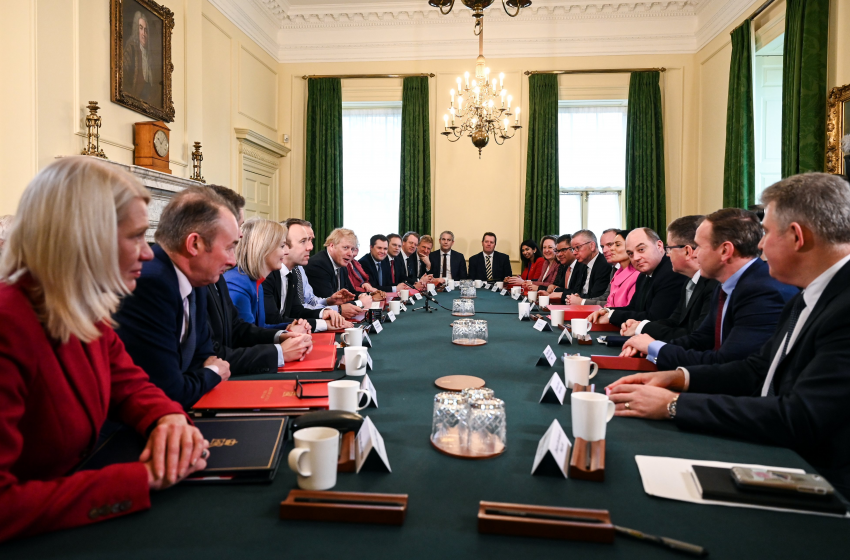 NEW DELHI: "What the prime minister giveth, the prime minister taketh away…" These words from a Facebook post by former environment secretary Theresa Villiers, summed up the Conservative party's abject acceptance of the cabinet purge by Prime Minister Boris Johnson.
The Trump-style sacking and the induction of the new cabinet ministers, many of whom are perceived to be devoted to both Boris and Brexit, suggests the UK will give little when negotiations begin with the EU.

It also underscores Boris Johnson's supremacy within the party, unlike previous prime ministers who had to tolerate powerful dissenting voices in the party and cabinet. A prime example was Johnson himself when he was foreign secretary in the government of Theresa May. He quit in protest against her Chequers plan for the EU in 2018 claiming it would reduce the UK to "the status of a colony." Clearly the PM is doing everything he can to ensure the same does not happen to him.
But it hasn't been all smooth sailing. The walkout by Sajid Javid as Chancellor has left Boris with a headache that he could have well done without, as the new chancellor Rishi Sunak, son-in-law of Infosys tycoon Narayana Murthy, has less than a month to prepare before the budget is presented on March 11.
Along with Sunak, there are other high-profile Indian origin names in the cabinet entrusted with major portfolios. United in their commitment to Brexit and their belief that Boris can 'Get Brexit Done' – his electoral campaign slogan before he becomes PM – here's a look at these right-thinking men and women.
Priti Patel
Home Secretary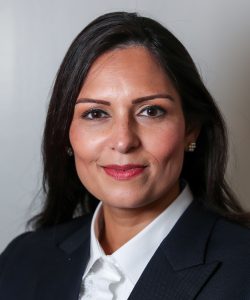 A die-hard conservative, Priti Patel is a dream candidate for any hard-right conservative prime minister. Born in the UK to Gujarati parents who emigrated there, her political rise was swift. Beginning as a corporate lobbyist, she was elected to the seat of Witham, Essex in 2010, but her political career really took off in 2016 when she campaigned for leaving the EU.
The fact that a British-Indian was voting to cut down on immigration won her laurels and she became International Development Secretary in the Theresa May government from 2016 to 2017 before the 'Israeli scandal' struck. She, however, bounced back to become the mainstay of the Boris Johnson cabinet as Home Secretary where she has championed controversial reforms.
An unabashed admirer of former prime minister Margaret Thatcher and Narendra Modi, analysts note that Priti Patel holds no desire to seek the middle ground when it comes to politics. Her work bears this out. From lobbying against EU regulations on behalf of alcohol and tobacco companies, to supporting the death penalty in an interview. Last year, she vowed to end freedom of movement between Britain and EU nationals (in a plan that bears her name), and has remained a champion of the hard right. With Patel as Home Secretary, Britain truly will become an island in all senses.
Rishi Sunak
Chancellor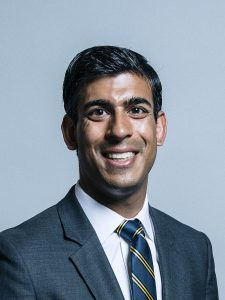 A relatively unknown entity on the British political scene so far, Rishi Sunak is an embodiment of the elitist charge that critics are hurling at the new cabinet. Born in 1980 in Southampton in Hampshire, he has studied at the exclusive private school Winchester College and then going on to philosophy, politics and economics at Oxford University. He also studied for an MBA at Stanford University. Not surprisingly, he became a businessman, co-founding a large investment firm, before turning to politics.
Sunak campaigned for Leave in the EU referendum, has been an ardent supporter of Boris Johnson and has made a number of media appearances on his behalf. His loyalty has been rewarded and he was picked by Boris to be the Chief Secretary to the Treasury – the third most senior position in the UK treasury after the Chancellor and the First Lord of the Treasury.
Boris's rising faith in him was shown when he was sent to represent him in a key electoral debate. His statement, "I wouldn't support Boris if he was a racist," sought to blunt critics who had attacked the prime minister of racism especially after his controversial "burka" remarks and it did succeed.
Politics aside, the market is betting big on Sunak with the pound having risen in anticipation of a big-spending stimulus. If this happens, this will be in stark contrast with the more fiscally conservative Sajid Javid who had insisted on the government balancing its budget and thus resisted any spending spree. The ball is now in Sunak's court.
Alok Sharma
Business and Energy Secretary, President COP26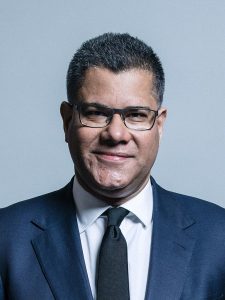 The sacking of Andrea Leadsom from the post has led to the elevation of Alok Sharma to the coveted post. A qualified chartered accountant, Sharma has worked in banking for over 16 years and prior to this was International Development Secretary since July 2019.
But while the removal of Leadsom was on the cards, she was one of two candidates who had challenged Boris for the leadership of the Conservative party, the surprise was that Sharma would be made the president of the COP26 event to be held in Glasgow. His elevation meant the surprise sacking of Claire Perry O'Neill, the former president of COP26.
The international event is expected to see 30,000 delegates from around the world, including business leaders and climate experts and detailed negotiations will need to be made before the conference in November. Some say such negotiations require more than the nine-month time period that Sharma has, to get ready for the summit.
Previous summits have tended to be led by the host government's most prominent minister with a relevant portfolio, usually the environment minister. In this case, analysts say the fact that this job was handed over to Sharma after former prime minister David Cameron and former foreign secretary William Hague turned it down, suggests that it may not be high up on the government's list of priorities. This will not help him in his new role.
Despite all the low-key expectations from the summit, especially after President Trump labeled climate change a "hoax" Prime Minister Boris Johnson will be keen to portray COP26 as a global success given that it is being hosted in the UK. Hence, the pressure will be on Sharma to ensure the island nation does not trip over itself on the world stage.