Serbs VS Albanians In Kosovo And Why Serbia Threatened War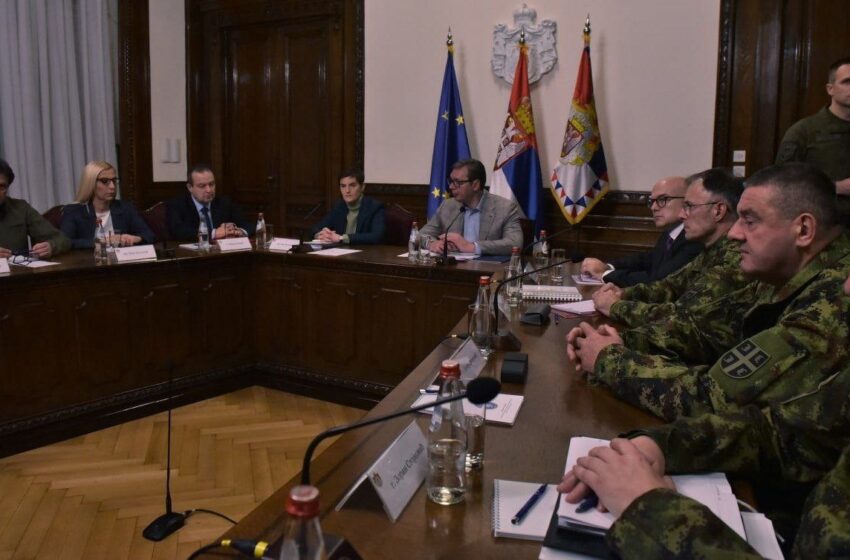 What was the current flashpoint for the problem in Kosovo?  
Can anybody imagine two countries ready to go to war over car licence plates? Ethnic Serbs in ethnic Albanian dominated Kosovo, a landlocked country in the Balkans, rejected the government's plan to replace Serbian licence plates with Kosovan. Leading ethnic Serbian government servants and even judges resigned in protest and the Serbs who inhabit northern Kosovo refused to allow Kosovan police into their areas. Though the blockades were lifted the fact that Serbian President Alexsander Vucic put his country's armed forces on highest alert underscored how emotive things had become.

What is the background?
Kosovo borders Albania, North Macedonia, Montenegro and Serbia. After the breakup of Yugoslavia, it sought independence. Serbia responded with a crackdown against ethnic Albanians This ended in 1999 with a Nato bombing campaign against Serbia. More than 13,000 people died in the Kosovan war of 1999. Serbian forces withdrew from Kosovo – but for many Kosovo Albanians and Serbs, the conflict has never been resolved. The Nato-led Kosovo Force (KFOR) is still based in Kosovo, with a current strength of 3,762 to maintain the peace which is needed because the 50,000 ethnic Serbians living there do not recognise Kosovo as an independent country. This is why they refused to use Kosovan licence plates and that is when the problem erupted.
What happens now?
A lot of it depends on Russia and what happens in the Russian-Ukraine conflict. Most Serbians are pro-Putin and there was reported joy on the streets of Belgrade when President Putin ordered the invasion of Ukraine in February last year. Kosovo's President Vjosa Osmani believes Putin could use Kosovo to widen the current conflict in Ukraine and destabilise Europe further. While there is no direct evidence of Russian involvement the language being used is interesting. An MP from Vucic's party said Serbia would soon be compelled to begin the "denazification of the Balkans" – the same language Putin used to justify his invasion of Ukraine. He later apologised for his words. Meanwhile, Russian foreign ministry spokesperson Maria Zakharova said that Moscow would continue to "help Belgrade defend its legitimate national interests with regard to Kosovo." It is also notable that Russia, China, and Serbia do not recognise Kosovo's independence although 99 out of 193 United Nations countries do.
Can there be a compromise?
Both Serbia and Kosovo want EU membership, but Brussels has warned both nations to resolve their disputes peacefully and to normalise relations. The Nato force KFOR also serves as a deterrence to a possible Serbian invasion and with Kosovo allowing Serbian Patriarch Porfirije to enter the country ahead of Orthodox Christmas celebrations, it seems a thaw is in the making. Orthodox Christians celebrate Christmas on January 7. However, one cannot rule out Russia's not so "hidden hand."  Kosovo's Prime Minister Albin Kurti claimed that the Wagner Group was in Serbia and some analysts believe Putin could commandeer his "little green men" (unmarked Russian soldiers used to annex Ukraine's Crimea) to Kosovo if he saw fit.