Macron's Islamophobia Won't Work; Pandemic Remains France's Main Concern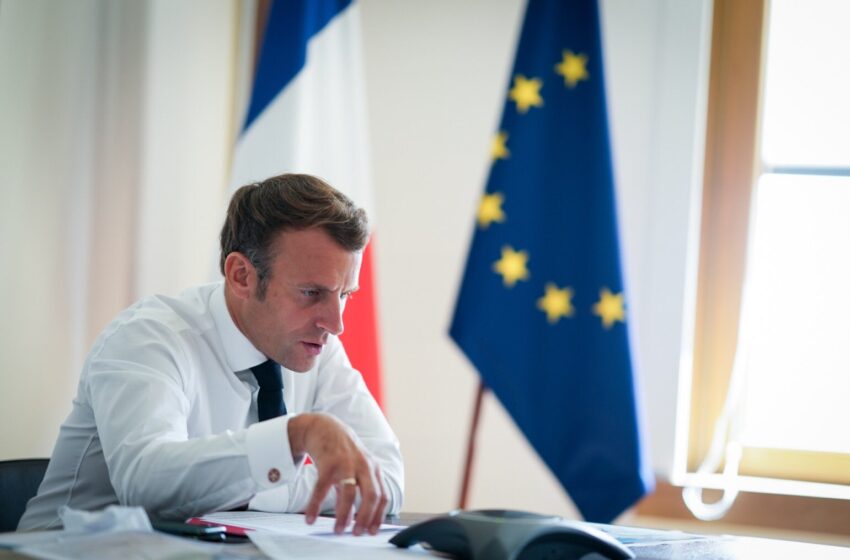 NEW DELHI: France is expected to go into a four-week national lockdown from later today to fight the coronavirus. A formal announcement is likely from President Emmanuel Macron. It may give him some reprieve from the controversy triggered by his actions recently, when he said a teacher who showed cartoons of the Propher was only exercising his freedom of expression. The unfortunate teacher was beheaded.
The Islamic world was not amused by Macron's subsequent actions. He described the teacher's death as an act of Islamist terrorism and so on. The faithful gathered in every corner of the world to protest Macron's actions. Over 10,000 people marched through the streets of Dhaka; Turkey's President Recip Erdogan has called Macron's mental health into question; Qatar and other Islamic nations have immediately called for a ban on French goods and the Iranian press has dubbed Macron as the 'Demon of Paris' and a 'worshipper of Satan'.
Pakistan's prime minister Imran Khan was not far behind. A series of tweets went thus: "Sadly, President Macron has chosen to deliberately provoke Muslims, incl his own citizens, through encouraging the display of blasphemous cartoons targeting Islam & our Prophet PBUH. By attacking Islam, clearly without having any understanding of it, President Macron has attacked & hurt the sentiments of millions of Muslims in Europe & across the world."
The situation forced France's foreign ministry to issue safety advice to its citizens living or travelling to Islamic nations such as Indonesia, Turkey, Bangladesh and Iraq among others. The tension is likely to escalate as Macron and the French government show no signs of backing down. Macron is believed to be introducing a bill which will compulsorily shut down Islamic organisations and schools which the government perceives as radical.
Why is Macron doing what he's doing? A big reason is politics. Criticised for his handling of the pandemic, his approval ratings had tumbled to just 38 percent in June while the French far right party National Rally, led by Marine Le Pen, convincingly beat Macron and his party in the 2019 European elections. Le Pen is likely to be Macron's chief opponent in the 2022 polls. Plus, it isn't the first time that the anti-Islam playbook has been adopted by politicians. Former president Nicolas Sarkozy called for the banning of the veil in public, ban the burkini – a full body swimsuit worn by Muslim women in France – and put potential terrorists in 'deradicalisation centres'.
But electoral pundits claim the idea of 'French values' did not work then and given the pandemic – the French were among the most critical among European nations of the government's response – it's not likely to work now. More than 500 COVID-19 deaths have been recorded in France in the last 24 hours and the buck stops with Macron. This issue continues to dominate headlines in the French media and try as he might to obfuscate it the French president will soon find that anti-Islam has a low shelf-life. He needs to get back to more pressing issues.