Liz Truss: Who She Is And What She Could Do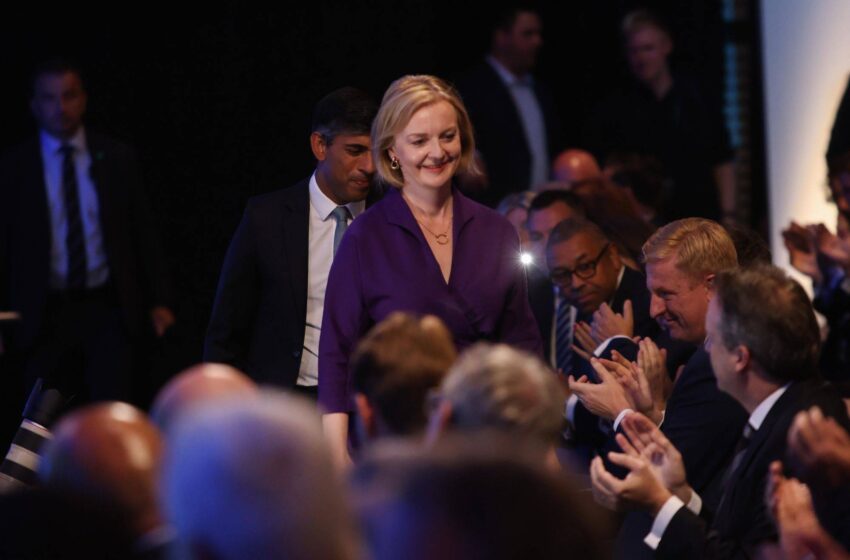 To her critics she's a political chameleon, one who has donned many ideological hats in the race to the top. She calls it being mature. Others say she's an opportunist, transitioning from the left to the right seamlessly. She's transformed from describing Brexit as a "triple tragedy" to becoming the arch-Brexiteer. Time magazine described her as the standard bearer of the Eurosceptic Thatcherite right wing, a quality that appears to have gone down just right among Conservative Party faithful to vote her in as prime minister.
Truss is expected to hew to the line set by her former boss Boris Johnson, to whom she remains fiercely loyal. The pundits say on foreign policy she will stick to Johnson's hardline on Ukraine, even calling for regime change in Russia. But on social spending she is expected to deviate, pushing for tax cuts to help households hard hit by the steep rise in energy prices,
Truss promised an energy-relief economic package in her campaign which will cost as much as £100 billion. This and her move to cut taxes to the rich, which she says she will announce in an emergency budget in September, has attracted mass criticism from the market but Truss claims this will kickstart growth something that her backers would want. The IMF recently announced that India has overtaken the UK as the fifth largest economy in the world and this would not have gone unnoticed by Whitehall.
Such challenges would test any prime minister and what makes it more difficult for Truss is that she does not seem to enjoy popular support at the moment. A poll conducted last month among Tory party members showed that nearly half of them want BoJo back with Truss only getting 24% of the vote and Sunak 23%. This suggests that the former prime minister could remain a thorn in Truss's side. Worse still, Labour is ahead of the Tories in opinion polls, bad news for a party which has already lost by-elections in key seats and has just two years to win over the public to a new prime ministerial face.
On China, she has previously stated that she will declare atrocities in Xinjiang to be a "genocide" though it remains to be seen if she will follow through. Finally, her stance on refusing to affirm the Northern Ireland protocol, an international agreement which is part of the Brexit deal, has raised concerns in the US. House speaker Nancy Pelosi has warned that ongoing talks for a US-UK trade deal will not go through Congress if the protocol is invalidated. But Truss's insistence on this may ensure that the "special relationship" could face challenges under her premiership.
On India, Truss's roadmap is unclear. She has said she is looking to have a done and dusted FTA by Diwali, a comment that has been echoed by India's Commerce and Industry Minister Piyush Goyal. She is also expected to try and push India more towards the Western view on Ukraine. The sharp divergence of views between New Delhi and London on Ukraine was highlighted in her exchange with External Affairs Minister S Jaishankar when she visited India in April. Given that Truss has made no secret that toppling Putin is her objective, India may face future pressures on this front.
While this is not likely to unduly bother New Delhi, and nor are ties likely to be drastically affected, Truss may not enjoy the same special relationship that Prime Minister Modi and former Prime Minister Boris Johnson enjoyed because of this. This is a pity given the India-UK partnership has transformed into a Comprehensive Strategic Partnership (CSP) last year and there is much more that the two nations can do together. However, the impetus for this requires creative diplomacy at the top level and it remains to be seen whether the new prime minister has the will or desire to push this through.