BOJO's Visit Focused On Economic Ties But Watch Out For Defence And Don't Miss Ukraine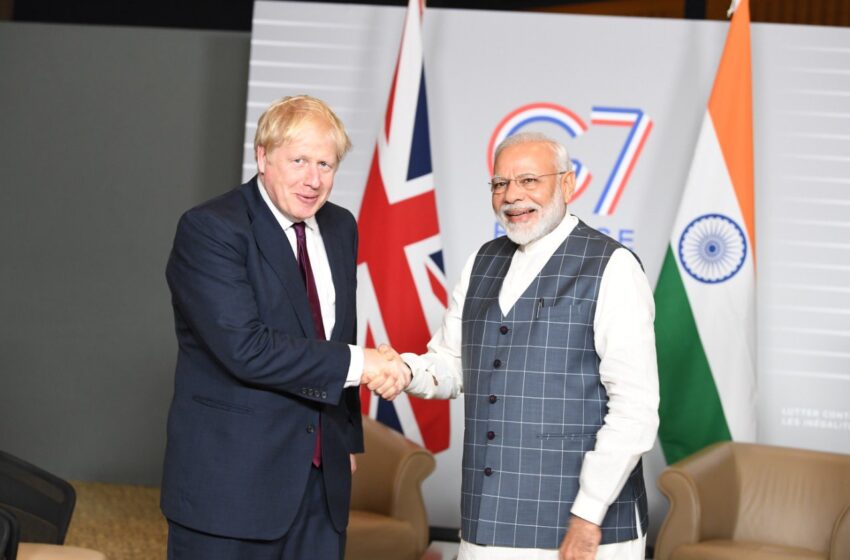 NEW DELHI: British Prime Minister Boris Johnson lands in Ahmedabad on Thursday with the Indo-Pacific and under negotiation FTA high on his agenda. British officials said, "the Prime Minister is expected to announce major investment in key industries in both the UK and India, boosting jobs and growth at home, as well as new collaboration on cutting edge-science, health and technology."
Ever since both prime ministers announced the launch of the Enhanced Trade Partnership at their virtual summit in May last year, the focus has been on increasing bilateral trade from the current $50 billion to $100 billion in 2030. Momentum will also be given to negotiating the final draft of the FTA. The third round of negotiations is scheduled to begin next week and is expected to go into complicated areas such as investment and services.
Defence could produce some outcomes. The key question for India is whether Britain's defence industry would be willing to invest in the country under the Atmanirbhar initiative. So far there's been nothing, but officials say a strong UK contingent would be in Delhi for the Raisina Dialogue next week and is expected to explore opportunities and assess the market. The UK has strengths in cyber security and in niche technologies which India would be interested in.
Under the terms of the Enhanced Defence Cooperation announced by the two prime ministers in May last year, there's been increased co-operation on the maritime front with joint naval exercises and information sharing along with the appointment of a UK liaison officer in India's Information Fusion Centre in Gurgaon. India would be interested in what commitments the UK would be willing to make in the Indo-Pacific.
Ukraine of course is the elephant in the room. Statements from Johnson suggest that New Delhi will hear a lot about the need to stand up against Russia. Tweeting about his India visit, Johnson said that as he hoped to "deepen the long-term partnership between our countries," it was also vital that democracies and friends stand against "autocratic states."
India's views are well known. Last month, visiting British foreign secretary Liz Truss' spoke about the special importance of the India relationship given that today "we are all living in a more insecure world because of Putin's invasion of Ukraine." Her hints that India should join the western coalition against Russia was dismissed by her Indian counterpart Dr. S. Jaishankar, who underscored the more "multipolar" nature of today's world and the fact that "centrality" of the G7 had been replaced by the G20 (India joined the G20 troika last December).
Johnson may face hard questions on the support voiced by some UK MPs for the Khalistan cause. Also on Kashmir. While such support is mostly from the Labour Party, it gets complicated when ministers turn up for such meetings in parliament's committee rooms. That may also be because those ministers represent constituencies electorally wrested from Labour and these have significant populations originating from Pakistan or Pak Occupied Kashmir. India has to navigate this minefield carefully without giving the impression it is interfering in Britain's internal affairs.