Mauritius' Sherry Singh Controversy Analysed Through The Huawei Prism
Indian news portals recently picked up news wire from Mauritius to hyphenate a story that has created an unseemly political flutter in the Indian Ocean island. The affair involves highly placed personalities, yet those familiar with the politics of the island nation may not see the story with the sort of alarm some might have liked to see. Mauritius, a global tourist haven better known for its picturesque seascapes and craggy volcanic mountains, has commonly witnessed cantankerous political discourse and factionalism, seen in many young democracies. So, is it really a storm in a teacup that is brewing or is there more?
As reported in the media, the controversy began when Sherry Singh, the Chief Executive Officer of state-run Mauritius Telecom (MT), resigned unexpectedly on June 30. Singh, who also served for many years as an advisor to Prime Minister Pravind Jugnauth, went public in June on a local radio channel to accuse the prime minister of personally instructing him to allow a "third party" to install equipment to monitor internet traffic at the landing station of the South Africa Far East (SAFE) submarine cable at Baie Jacotet in Mauritius. Singh has so far refrained from substantiating his allegations by identifying the "third party", though he insinuated Indian involvement. Singh is facing investigation by the Central Criminal Investigation Department of the Mauritian Police on multiple charges, including disseminating false news and violating the country's Information and Communication Technology Act. Prime Minister Jugnauth, facing pressure from the Opposition in Parliament, categorically rejected Singh's allegations, clarifying to Mauritian lawmakers and media that he had requested India to send a technical team only for conducting a state security survey of the landing site.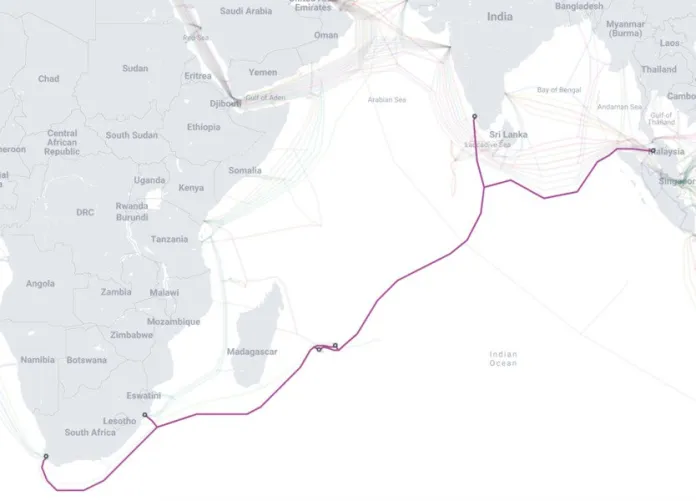 The episode has put a spotlight on the larger issue of cybersecurity, information security and electronic surveillance in Small Island Developing States, enabled by information and communication technology imported from global sources. Many Mauritians were reminded of the five-year-old controversy over the Safe City Project—a network of 4,000 cameras planned to be installed around the country in a bid to improve law enforcement and reduce crime. Numerous observers see this project among a series of steps leading to strengthening internet authoritarianism. At the forefront of this project is Huawei Technologies Co. Ltd, the Chinese Information Communication Technology (ICT) giant with a nearly two-decade-old presence in Mauritius. The company proudly states on its website that Huawei will play a key role in the installation of Safe City infrastructure to "transform Mauritius into a safe and stable country and make it the first African nation with integrated safety and intelligence". Huawei, in partnership with Mauritius Telecom, has proposed to build an all-cloud Safe City based on the concept of 'one cloud and one pool'; harnessing centralised, mixed storage of videos, images, voice, and structured data gathered from multiple sources including surveillance cameras. Huawei claims that it is the only vendor in the industry that can simultaneously integrate converged command, intelligent surveillance, intelligent transportation, and cloud computing, and its Safe City solution has been deployed in 230 cities in more than 90 countries and regions.
Unsurprisingly however, Huawei does not mention on its website that it is this very technology, which has been a subject of major political controversies across the world, involving state security, civil liberties, human rights and unauthorised mass surveillance. CNN recently broke a story revealing pre-emptive actions by United States Federal Bureau of Investigation (FBI) to nip in the bud a Chinese government plan to ship equipment to build an ornate Chinese garden at the National Arboretum in Washington DC, potentially also to install clandestine signals intelligence equipment in the garden structures, for electronic eavesdropping. To quote from the story: "Among the most alarming things the FBI uncovered pertains to Chinese-made Huawei equipment atop cell towers near US military bases in the rural Midwest. According to multiple sources familiar with the matter, the FBI determined the equipment was capable of capturing and disrupting highly restricted Defense Department communications, including those used by US Strategic Command, which oversees the country's nuclear weapons".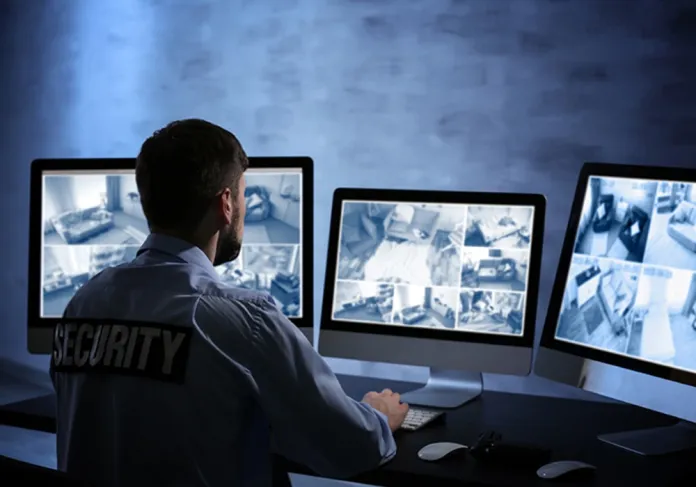 The revelation comes close on the heels of an unprecedented joint press conference in early July by British Intelligence Agency MI5 head Ken McCallum and FBI director Christopher Wray in which they warned of growing threat from China to the countries' economic and national security. Both also cautioned of growing cyber threats from China, Wray adding that China deployed cyber espionage to "cheat and steal on a massive scale", with a hacking programme larger than that of every other major country combined.
Huawei has always firmly rejected allegations from diverse quarters about its special links with the Chinese Communist Party or charges of facilitating cyber espionage on behalf of Chinese agencies. Founded in 1987 by Ren Zhengfei, a former Deputy Regimental Head in the People's Liberation Army, the company has steadily garnered a large share of the global market in the past three decades, offering a wide variety of ICT products. However, the company's business and technology has come under scrutiny across the world on security and intellectual property issues, including in the U.S., UK, Australia, France, Canada, Papa New Guinea and India.
Island countries in the Mascarene plateau region appear to be of high interest to Huawei. In 2016, Huawei Marine Networks teamed up with E-marine, the principal provider of submarine cable solutions in the Middle East, to complete the 260-km Avassa Submarine Cable System marine installation in Comoros Islands. In 2018, Comoros President Azali Assoumani, while on an official tour of China, visited Huawei's Beijing Executive Briefing Center. During the visit President Assoumani said that his government expected to cooperate with Huawei to achieve the 2030 Strategic Vision in Comoros. The company claims to serve 80 per cent of the Comoros's population with its products and services. In neighbouring Madagascar, in 2015, a Smart City project was launched in partnership with the Huawei Group, and has since gathered pace. Reports indicated that in 2020, the nation's senate approved a US $42.7 million deal to modernise the country's public communications infrastructure with Huawei.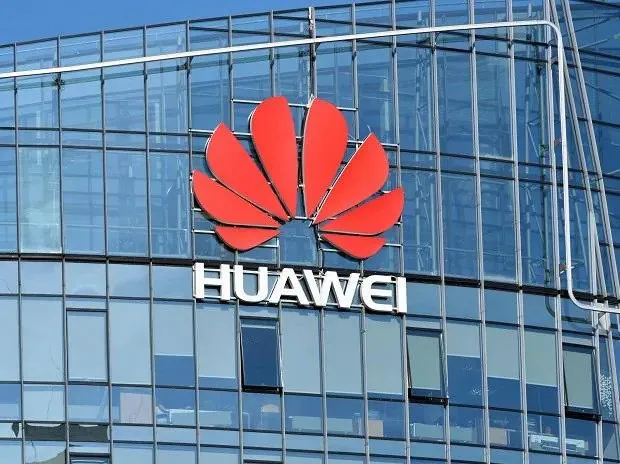 Regarding its activities in Mauritius, Huawei claims that the state-owned Mauritius Telecom (MT) and Huawei enjoy a successful cooperation foundation in the telecom market, and the Mauritius government chose both Huawei and MT to jointly transform the island into a country with integrated safety and intelligence. It is not clear what role Sherry Singh, former CEO of MT (and earlier advisor to PM), played in conceptualising and implementing the Safe City Project, the final contours of which are still mysterious to many Mauritians.
The unsavoury episode of Sherry Singh's public fall out with his one-time boss and confidante Pravind Jugnauth has left Mauritian citizens confused and concerned about the part which might have been left unsaid in the affair. Sherry Singh has not yet given the full details from his side, despite his repeated public expressions on the subject, and the government too, on its part, has preferred to pull its punches, allowing the investigation to take its own course. Mr Jugnauth has spoken in public about Singh's silence over more details regarding his allegation, saying: "When he accused me of doing something illegal, I expected him to go and give a statement to the police. He didn't when I gave him time. So, it was I who made a statement to the police."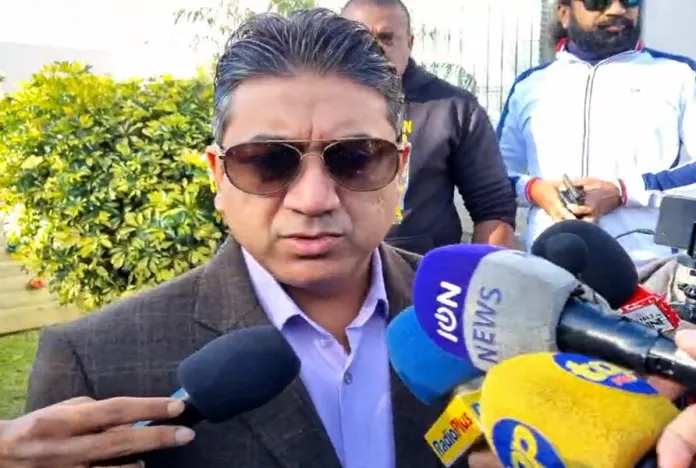 The curtain may take a long time to fall on this story, given the emergence of "known unknowns" and "unknown unknowns" with the advent of ICT in public affairs and policing. In the azure blue lagoons of Ile Maurice, moods soar and drop with spirits, and the real and surreal often merge to form a mesmerising allure that lends the island a uniquely attractive perceptional attribute. As digits and blips continue to connect human affairs in Mauritius with remote corners of the world, through pulsating signals travelling across sub-sea fibre optic cables, the persuasion of powerful men to defend the truth will determine the longevity of public confidence in Mauritius's mercurial aristocracy.