3 Yrs After Article 370 Abrogation, Pak Propaganda To Draw World Attention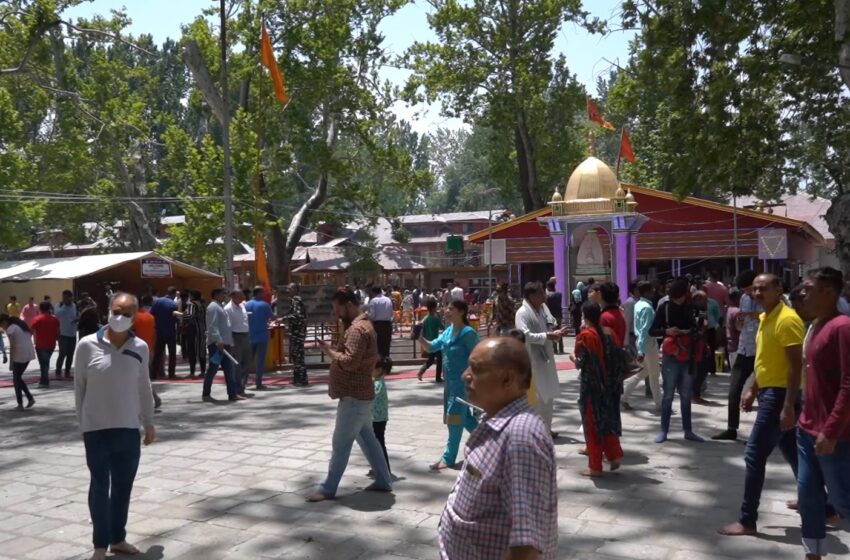 NEW DELHI: Three years ago when the Indian government abrogated Article 370 that granted special status to J&K, Pakistan cried hoarse from the rooftops, alleged human rights violations and tried to internationalise the issue. Those efforts came a cropper. India's ties with the Islamic world remain as robust as they were. That hasn't gone down too well with the powers that be in Islamabad, Rawalpindi rather. Now another concerted attempt (read propaganda) has been unleashed, spearheaded by Pakistani missions in the United States and Europe in particular.
In the past week or so, Pakistani embassies abroad have been furiously tweeting about what they call observing 'Youm-e-istehsal' on August 5, the day J&K lost its special status. Some pet phrases with regard to the Indian decision doing the rounds by Pak missions are "seize", "subjugation", "suppression" et al. Random images showing women and children crying have been put out to peddle propaganda and elicit international sympathy. Pakistani embassies in places such as the United States, Germany, China, Glasgow, Belgium etc are organizing webinars and protests to highlight what they erroneously call rights abuses in J&K. And given the emphasis Europe, Nordic countries in particular, place on defending human rights, the idea is to make capital out of diplomatic cacophony.
The anti-India campaign is being pursued vigorously by Pakistan in Sweden. The choice of Sweden relies heavily on the premise that the country that has applied for NATO membership was stridently opposed by Turkey (with whom Pakistan has close ties). The Pakistani assumption seemed to be that Turkey could arm-twist Sweden (a country that has friendly ties with India) to host anti-India activity in lieu of gaining Turkish green light for Sweden's NATO bid. What was conveniently missed was that Turkish President Erdogan shed his inhibition towards Sweden and Finland's NATO membership bid a couple of months ago as part of a deal that was struck. Erdogan's office said it "got what it wanted" from Sweden and Finland.
The changed ground realities notwithstanding, Pakistan has an ambitious to-do plan lined up in Sweden for August 5. On top of the list is "organizing an event that will have speakers from Swedish Parliament, media and human rights organisations". A "letter writing campaign to members of Swedish Parliament by members of the (Pakistani) community, especially women and children" has also been planned.
StratNews Global has written to the Swedish embassy in New Delhi for its reaction. The copy will be updated as and when we get a response.