India Cannot Depend On Other Countries For Arms: CDS Anil Chauhan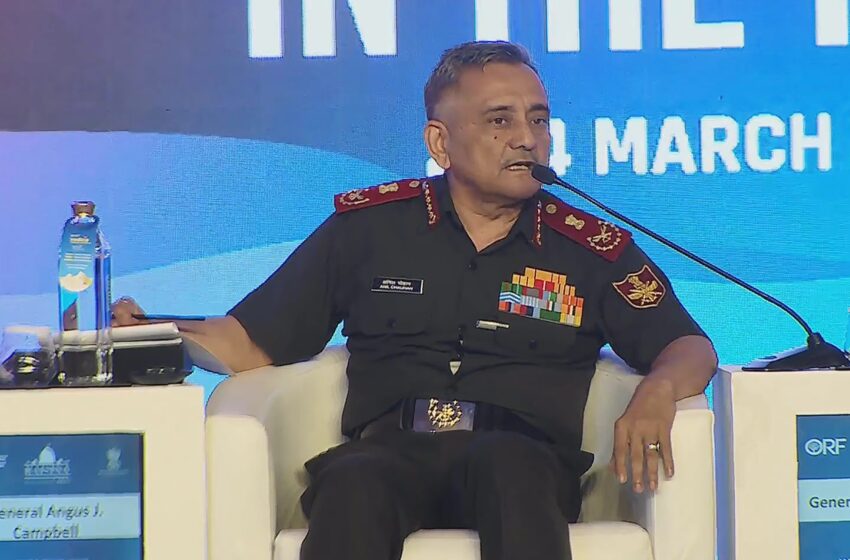 NEW DELHI: There were a number of lessons to be learnt from the Ukraine war but the biggest message for the Indian armed forces was self-reliance, said Gen. Anil Chauhan, Chief of Defence Staff.
"But we have got to see how these lessons are applicable for the Indian armed forces. The biggest lesson for us is that we have got to be self-reliant. We can't be dependent on the supply of our weapon systems from outside."

He underscored that the the Ukraine conflict had changed everyone's notions of how war would be fought in the future. "The Ukraine war has created many kinds of contradictions. Earlier, our notion was that wars should be short and swift but this is a longish war where a movement three kilometres inside Bakhmut is now claimed as a victory. This is trench warfare which is reminiscent of WWI."
Asked if the Ukraine conflict could cause a rethink in the way India would prepare for possible future wars, General Chauhan dismissed the idea. "The Ukraine conflict has caused nations states all over the world to reassess their defence. We have seen a military buildup by South Korea and European nations have increased their defence budgets much beyond their capacity to produce. Each nation will now be assessing what kind of war should we be preparing for whether it is a long war or short war. In a short war, you would look to high-precision weapons and long-range strikes while in a long war, you would look to conventional weapons, artillery and tank ammunition all to ensure your warfighting stamina."
"India has a healthy mix of both but we are not likely to see a prolonged conflict that is currently going on in Ukraine."
Speaking next, former US Secretary of Defence Jim Mattis stated that the Ukraine conflict had brought about a drastic change in attitudes that would have implications for the entire world. Commenting on Russia's withdrawal from New Start treaty, the last major remaining nuclear arms control treaty with the US, Mattis stated that this was a sign that President Putin was willing to consider using nuclear weapons.
"President Putin has indulged in the kind of dangerous talk that we have never heard from Russia before. Even during the time of the USSR, we eliminated 75% of our nuclear weapons combined through consensus and established the arms agreements that we have today. We need to get back to those agreements."
Asked if the aid Nato was providing Ukraine was turning the Ukraine conflict into a Nato-Russia conflict, Mattis responded. "Russia knew that Nato is no threat. They know that even today otherwise why would they have moved their troops from Nato lines. We need to support Ukraine to make sure China does not draw lessons from this. Because if Russia wins in Ukraine, China will be encouraged to move against India on the LAC or on the South China Sea against the Vietnamese, Philippines and Taiwan. If we want to dissuade China we have to show them that dictators cannot be successful in offensive operations."