When Diplomats Roll Up Sleeves & Charter Flights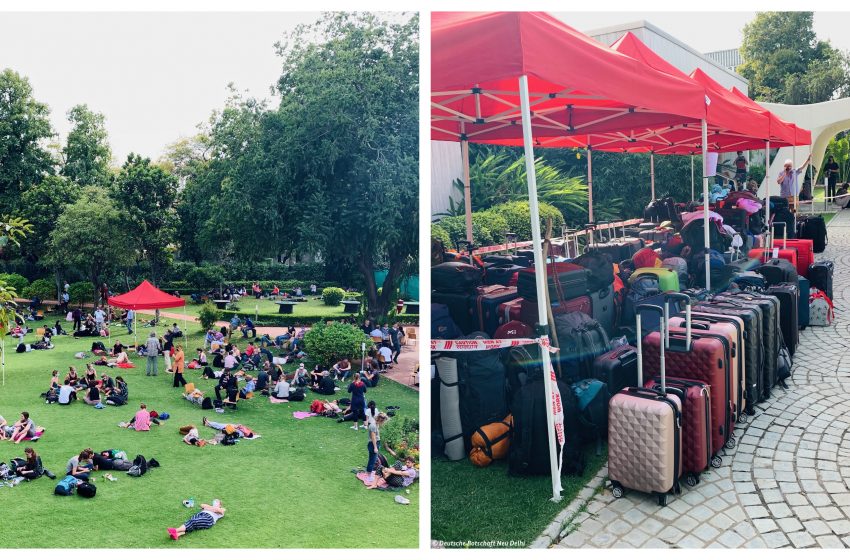 NEW DELHI: Diplomacy isn't all about swish evening soirees, fine food and wine or jetting around the globe for high-level meetings. It's also about dealing with extraordinary situations such as the one presented by the Chinese virus with most of the world under lockdown.
It's under these challenging circumstances that India's Ministry of External Affairs (MEA) and foreign missions based here worked overtime to ensure foreign nationals could go home. Such evacuations are always daunting, and in the present case even more so with a highly infectious contagion. Besides, no commercial flights have been operating in or out of India since March 22, nor is any public transport available.
As an Indian diplomat involved in the evacuation operation told StratNews Global, " In such evacuations we need micro-level information and coordination. Collecting the information and implementing it is a challenge during this period of lockdown."
So far 35,000 foreign nationals from 48 countries have been evacuated from all parts of India. Russia, for instance, had evacuated 1,500 nationals by mid-April with flights for home taking off from New Delhi and Goa. The embassy of Thailand too has been busy arranging the evacuation of nearly 3,000 Thai nationals. It's a Herculean task, no doubt, and here's a look at how the MEA and foreign missions are going about it.
UNITED KINGDOM: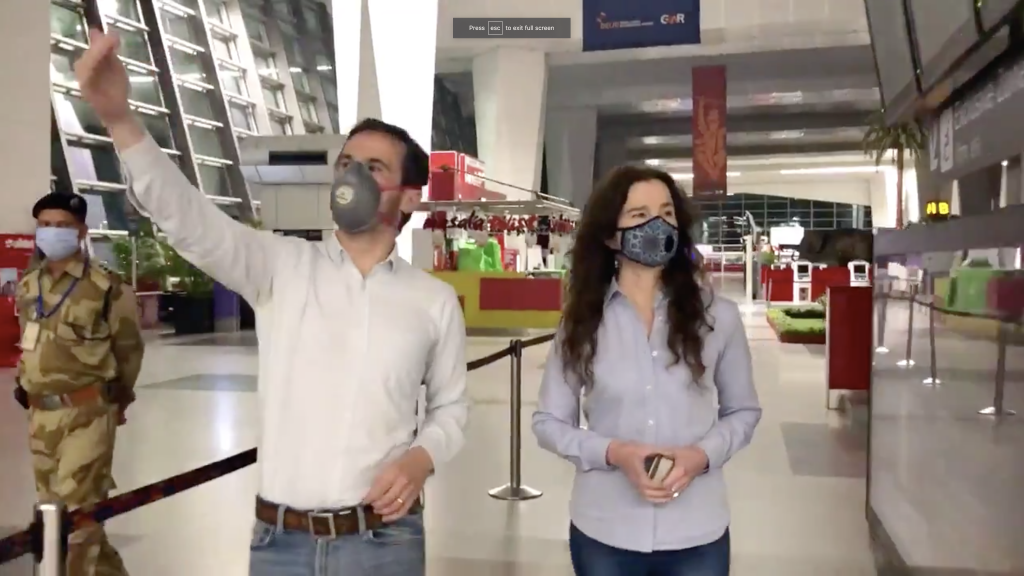 You may have seen her in videos with a mask on, informing British nationals stranded here about charter flights being arranged to send them home. Or even overseeing arrangements at the airport: Meet Jan Thompson, the UK's Acting High Commissioner leading the charge to rescue stranded British citizens.
It's a task that means reaching out via Twitter to anxious Britons stranded here as they await evacuation. On Easter, Thompson tweeted, " Brits still stranded in India:wishing you the happiest Easter possible….Working to get you home as soon as possible, please bear with us."
The UK Foreign and Commonwealth Office (FCO) in a tweet on April 17 described the evacuation efforts in India as a "huge and logistically-complex operation" and said it was "working tirelessly with the Indian government and state authorities to help more British travellers get home."
The British High Commission spokesperson in New Delhi said, "Over 3,700 British nationals have arrived back in the UK so far on charter flights organised by the UK government. At the end of the third round of charter flights announced on April 17, we will have helped over 9,000 people return to the UK. We are looking to arrange additional flights from locations in India where we know there are a large number of British nationals still stranded."
The spokesperson said that 38 charter flights have flown from India to the UK between April 8 and 27. The latest flights will cover Mumbai, New Delhi, Goa, Amritsar, Ahmedabad and Bengaluru.
"India is a priority country for the UK government charter flights with a large number of Britons seeking to return and a lack of commercial options. Organising these flights is a huge and complex operation made more challenging by the size of the country and the restrictions on movement that are in place. Teams in India and London are continuing to work around the clock to overcome the obstacles and get people home," said the spokesperson.
The spokesperson also said, "We are working closely with the Government of India, state governments and local authorities to ensure British travellers are able to return home safely. We are grateful for the support we have received to date."
AUSTRALIA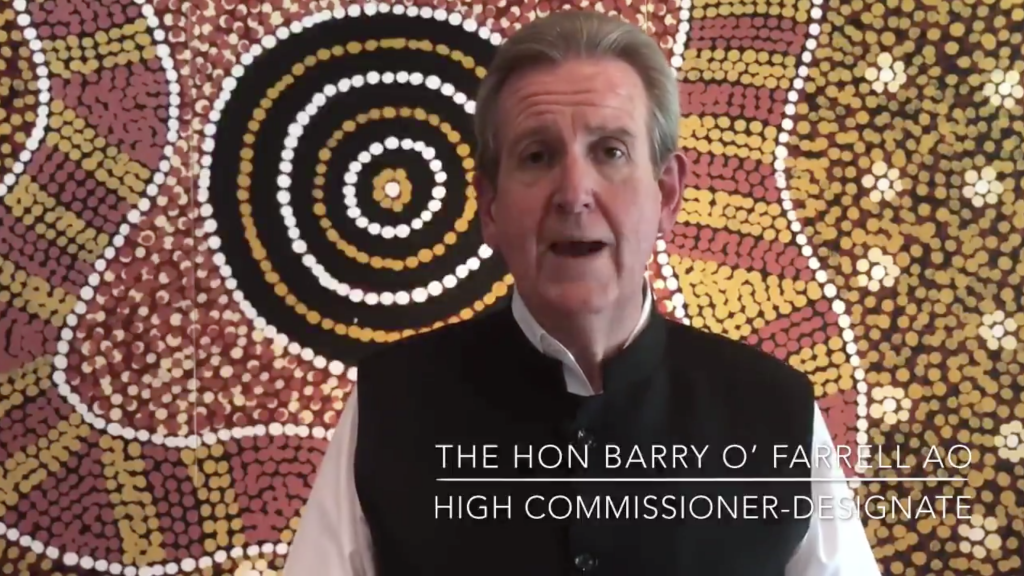 Barely weeks since his arrival in India, Australia's High Commissioner-designate Barry O'Farrell has been busy overseeing the repatriation of hundreds of his country's nationals.
But not all of the 6,000 Australian nationals registered with the high commission want to return home. Those keen on getting back are required to register with the high commission. With no Australian airlines operating between the two countries, charter flights are being organised, O'Farrell said.
"The Ministry of External Affairs, the state governments and the police have been very cooperative," O' Farell said, adding that "We're doing the paper-work for flights, organising transport for the citizens doing our own immigration and visa checks."
Looking ahead, a flight leaves for Adelaide on Sunday from Delhi and another from Chennai. A third flight will leave for the same city from Mumbai.
GERMANY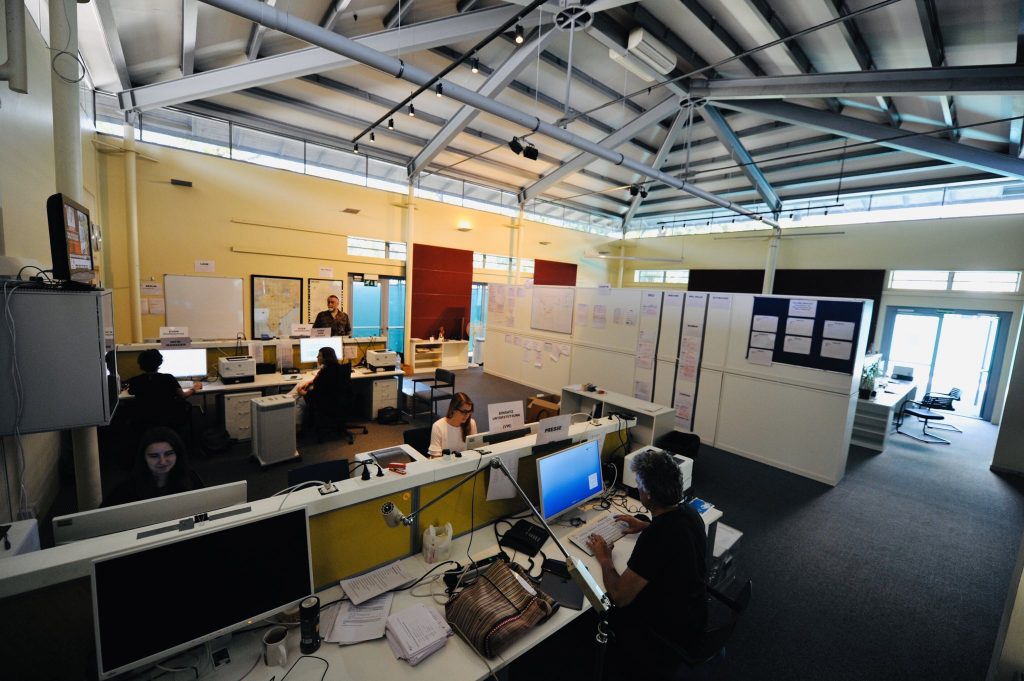 The German Embassy's cafeteria has a new if temporary name: It's the "EvacSituatRoom" meaning evacuation-situation room. It's from here that the planning and logistical effort to fly German nationals home is being executed. Add to that the sprawling lawns of Ambassador Walter Lindner's residence that were thrown open to their nationals wanting to go home. Of course this was in late March when the weather in Delhi was still balmy.
By Saturday (April 5), the German mission had managed to send home as many as 3,200 of their own and other European nationals on board 12 charter flights. Lindner confirmed in a statement on the embassy's website that the flights began as early as March 25, the day after the lockdown was announced, and involved in picking up passengers from seven Indian cities flying them on to Frankfurt.
"The challenges were huge then, and are by no means less demanding today: countrywide lock-down (just extended until May 4th), more and more sealed-off hotspots, no flights and hardly any public transport, closed hotels and shops, localisation of individual travellers across a country bigger than Europe, necessary special permits, and the need to minimize exposure. Nevertheless, our "Team India" (Embassy and our 4 General Consulates) was always there for you – almost 24/7," said the German envoy in a statement on Saturday.
Lindner admitted that with the rising number of Covid-19 cases in India and "hence growing restrictions of freedom of movement for everyone, including embassy and consulate staff and diplomatic cars, any endeavor of such kind is getting more and more complex and challenging."
USA
"The United States mission to India has repatriated approximately 3,500 people to the United States on 15 international flights since March 31." That was the US Embassy spokesperson in Delhi who also admitted that "It is difficult to say with any certainty exactly how many Americans intend to seek repatriation to the United States. We are now re-assessing demand for repatriation flights, and working to arrange a potential final set of special chartered flights for US citizens and their families departing India."
Repatriation has also meant directing US nationals here to the nearest international airport amidst the nation-wide lockdown. As Alice G. Wells, a diplomat in the US State Department's South Asia Bureau said, "we're responding to requests for assistance from thousands of Americans located in cities and villages spread across a vast area."