Will India-Vietnam Summit Send Out A Message To Common Aggressor China?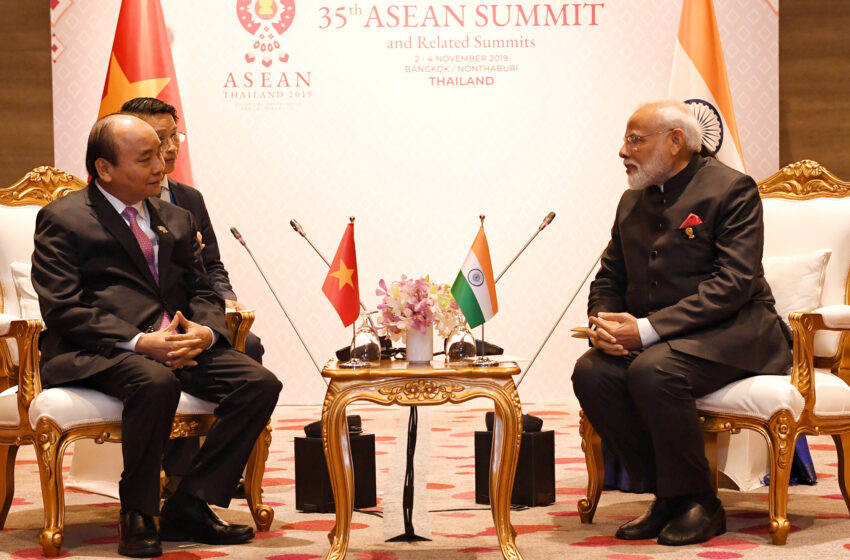 NEW DELHI: Early this month, Vietnam launched 5G trial runs, putting itself well ahead of some of its ASEAN compatriots in the race to realise and implement Industrial Revolution 2.0. It's ahead on other counts as well. With less than 2000 Covid infections and 35 deaths, its economy is on track to emerge perhaps the strongest in Southeast Asia with the IMF projecting growth of 2.4 per cent.
Prime Minister Modi will be sitting down for a virtual summit with the prime minister of the very same country on Monday. Nguyen Xuan Phuc and he will have a lot to discuss and exchange ideas on, including tackling the Coronavirus (India has 10 million infections, 1.45 lakh deaths), economic cooperation (IMF projects 8 per cent growth for India next year), perhaps even 5G (where India is yet to get its act together).
But the elephant in the room may have to be dealt with first: China is a belligerent neighbour for both countries, flexing muscle in Ladakh and in the South China Sea bordering Vietnam. The anodyne statements released by the foreign ministries of the two countries makes no mention of these tensions, so one has to read between the lines.
India said "…the two leaders will exchange views on wide-ranging bilateral, regional and global issues and provide guidance for the future development of the India Vietnam Comprehensive Strategic Partnership."
The Vietnamese version had the same thing in reverse: "The two leaders are expected to discuss measures to foster Vietnam-India comprehensive strategic partnership as well as regional and international issues of shared concerns."
The ground work on China may have already been laid when India's Defence Minister Rajnath Singh had a virtual discussion with his Vietnamese counterpart on November 27. India is expected to hand over a high-speed patrol boat for use by the Vietnamese navy, part of a $100 mn line of credit. More could follow depending on Hanoi's requirements and Delhi's willingness to provide. Various reports have speculated on the possible transfer of the BrahMos missile to Vietnam, even the Akash surface-to-air missile.
But as Huynh Tam Sang, an international relations scholar at Vietnam National University, wrote recently: "Little progress has been made since the Indian government appears unwilling to upset China for fear of being targeted for economic coercion."
The accuracy of that statement is debatable since Delhi has taken a series of measures including issuing a national security directive on telecom that could exclude Chinese firms like Huawei from the Indian market. Nevertheless, it's worth noting China's state run Global Times warning in an article in 2017, that India's possible sale of equipment to Vietnam and military to military ties would amount to "a strategic arrangement or even revenge against Beijing," and that China "would hardly sit with its arms crossed."
To counter China's pressure, Vietnam may seek more robust diplomatic support from India, training for its coast guard and transfer of key military equipment. Vietnam is currently ASEAN chair, and there could be considerable scope for working together, given that India will enter the UN Security Council as a non-permanent member next year.
Cooperation in the energy sector could see a boost. Reports indicate Indian company Essar proposes to scale up its investment in Vietnam's oil and gas sector. ONGC Videsh is also a player here. Other areas of partnership could range from trade and commerce to education and connectivity. The sky's the limit but expect both leaders to proceed cautiously with a clear focus on what is to be achieved.