Weibo Slams All Things American As Blinken Visits, But Youth Feel Differently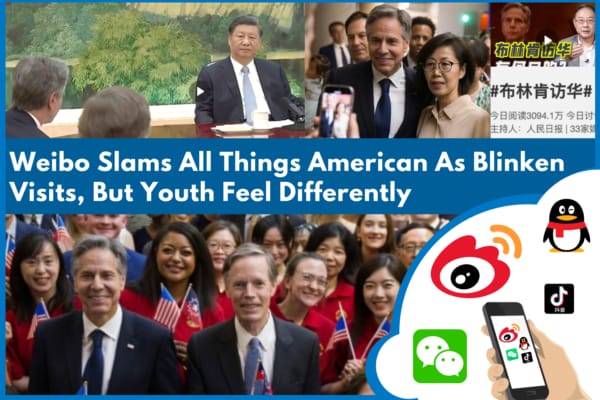 By all accounts, US Secretary of State Blinken's visit to Beijing has gone off reasonably well with both sides eager to bring the temperature down on their relationship. There could be further gains at the APEC Summit later this year, but when going through China's social media one is left with a very negative impression. This is deliberate, since all media including social media are tightly controlled by the authorities to ensure only the narrative the government prefers gets out.
It explains the flood of rather aggressive and confrontational posts on Weibo by the army of "Little Pinks" (young jingoistic Chinese) as Blinken's arrival coincided with Father's Day on June 18, numerous posts on Weibo humorously expressed sentiments such as "The child (referring to the US) happily returned to the father (referring to China) on Father's Day". Such comments proliferated across the Weibo platform.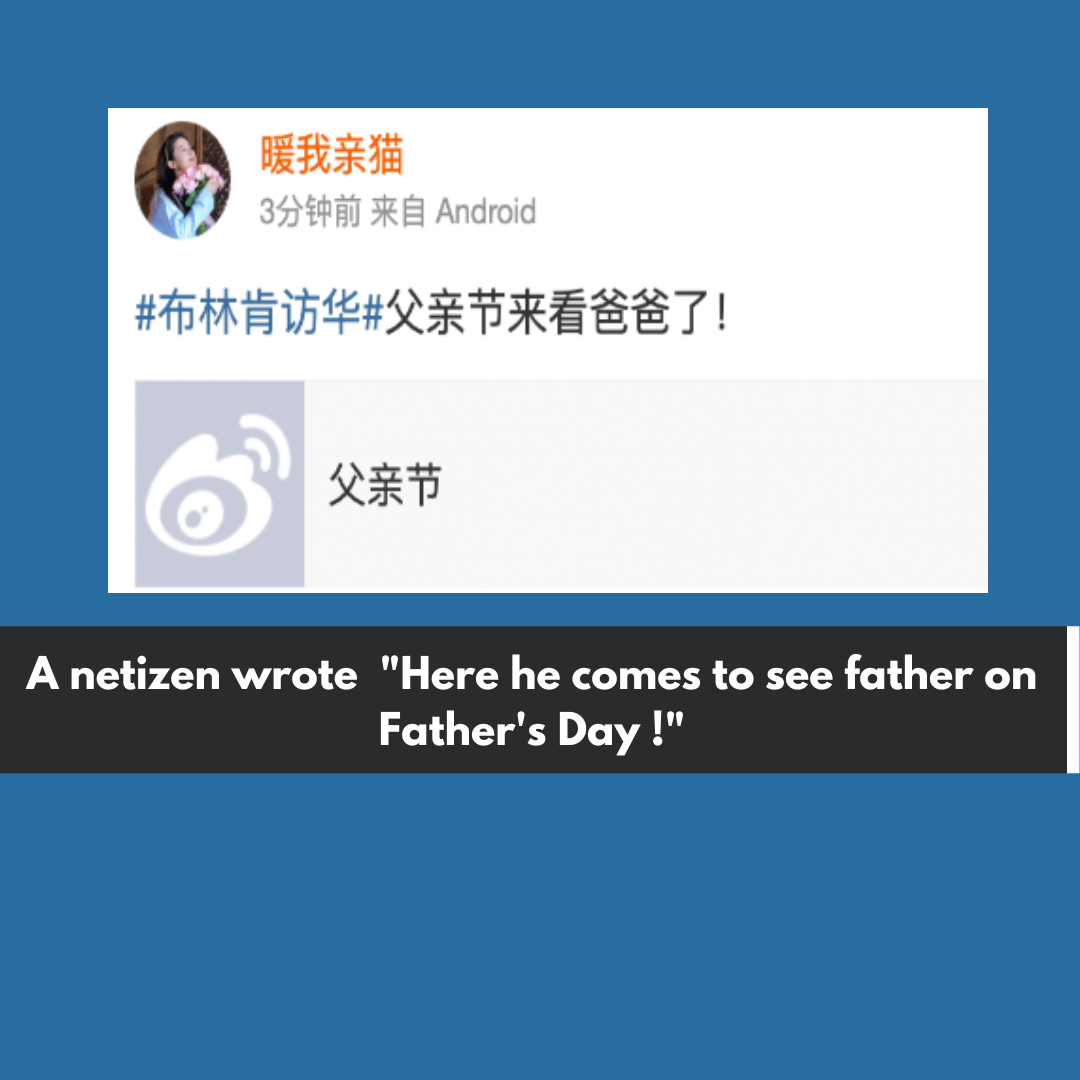 Comparisons were drawn with the grand and warm welcome accorded to French President Emmanuel Macron in Beijing in April, while Blinken did not even merit a red carpet.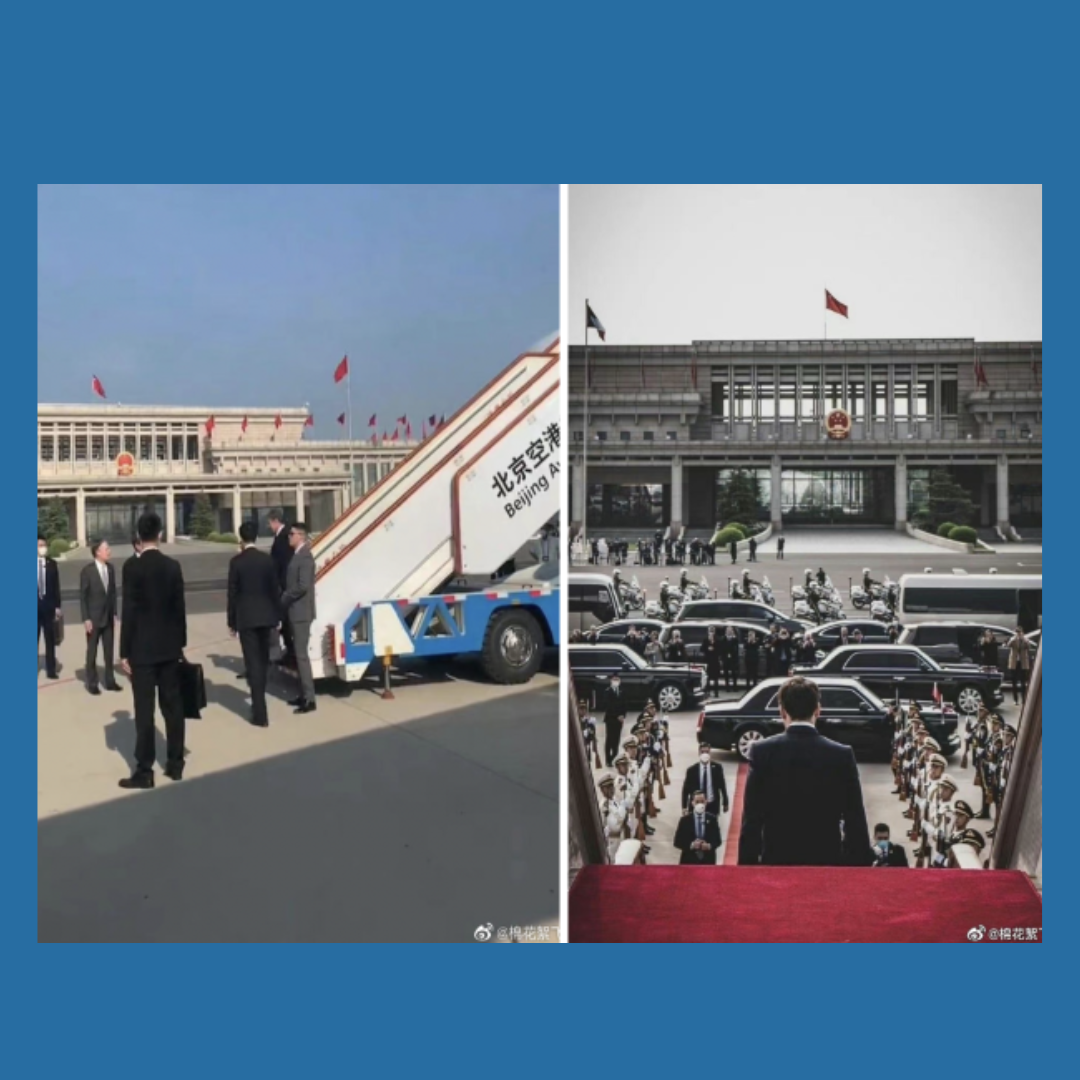 Note this comment by another Verified pro-CCP handle: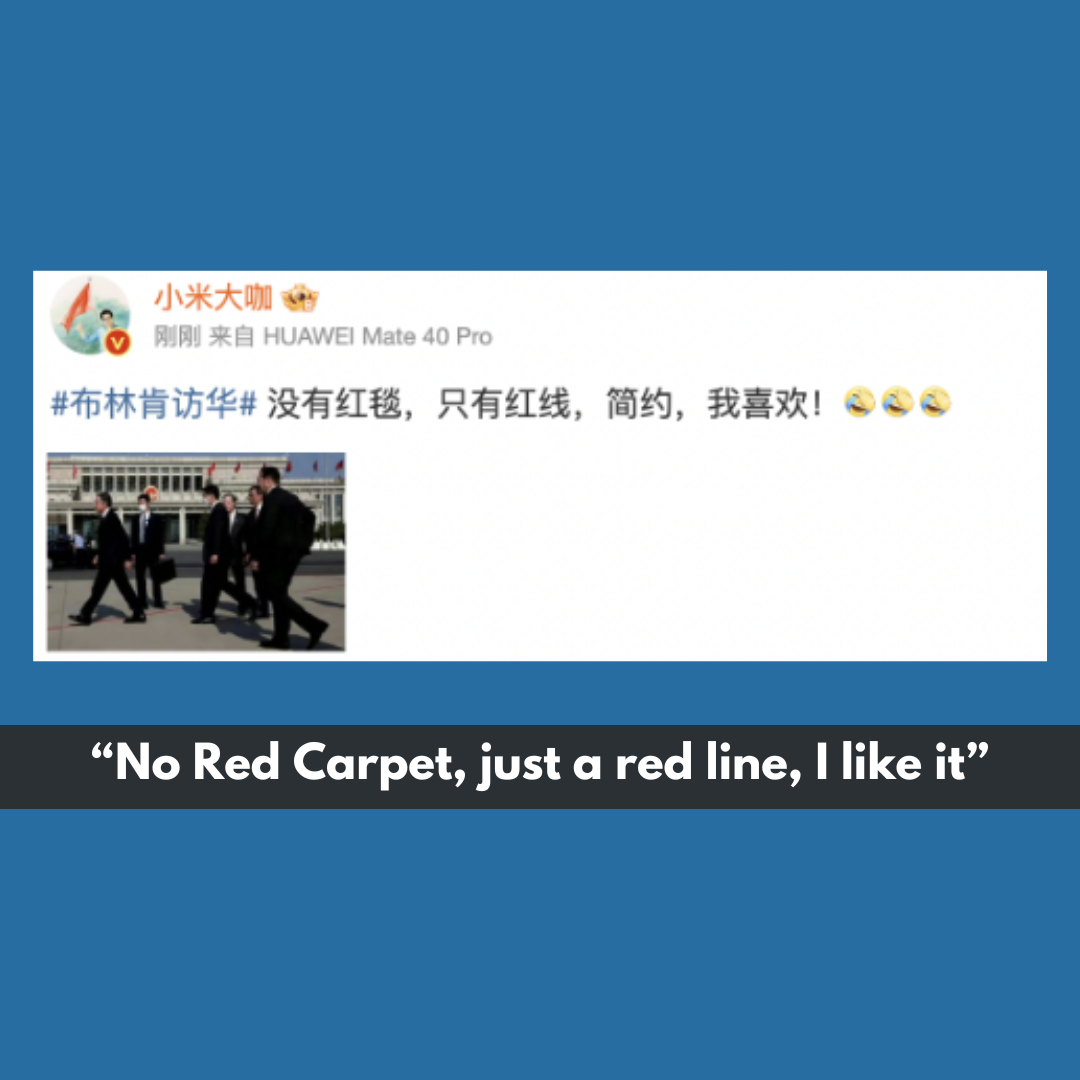 Within just two hours on Sunday, the hashtag #BlinkenvisitsChina amassed more than 30 million views. Despite that, his meetings with Foreign Minister Qin Gang and Wang Yi, head of the CCP's foreign affairs commission, did not trend at the top, which suggests some interference by the authorities.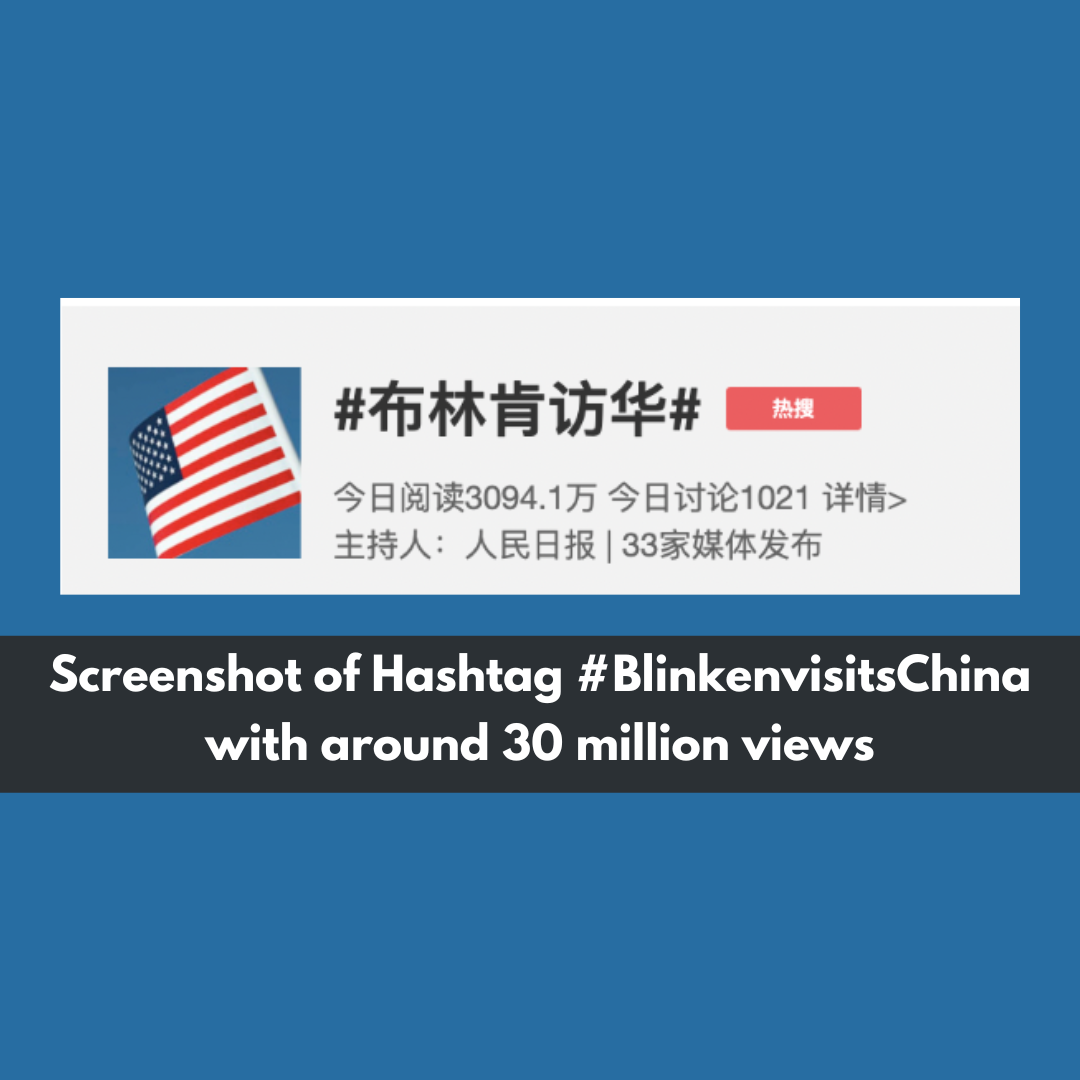 The Chinese Communist Party (CCP) aims to portray the United States in an unfavorable light but China's youth still aspire to study and live in the US, and they imitate many aspects of the American lifestyle.
Chinese diplomats like Hua Chunying, the foreign ministry spokeswoman, uses Twitter to post messages that attack the US. The idea, obviously, is to influence and shape the international media discourse. Twitter is banned in China but Chinese translations of these posts are shared on Weibo.
Another point, recently, a verified account on Douyin (China's TikTok) shared a video that compared the views of the Chinese people towards their own government and the opinions of Americans towards their government.
The videos observed exhibit a striking resemblance to the template of anti-US propaganda shared by Hua Chunying on Twitter. The notable distinction lies in the dissemination of these videos, as Hua Chunying shares them in English on Twitter, whereas pro-CCP handles distribute them in Chinese on platforms like Weibo and Douyin.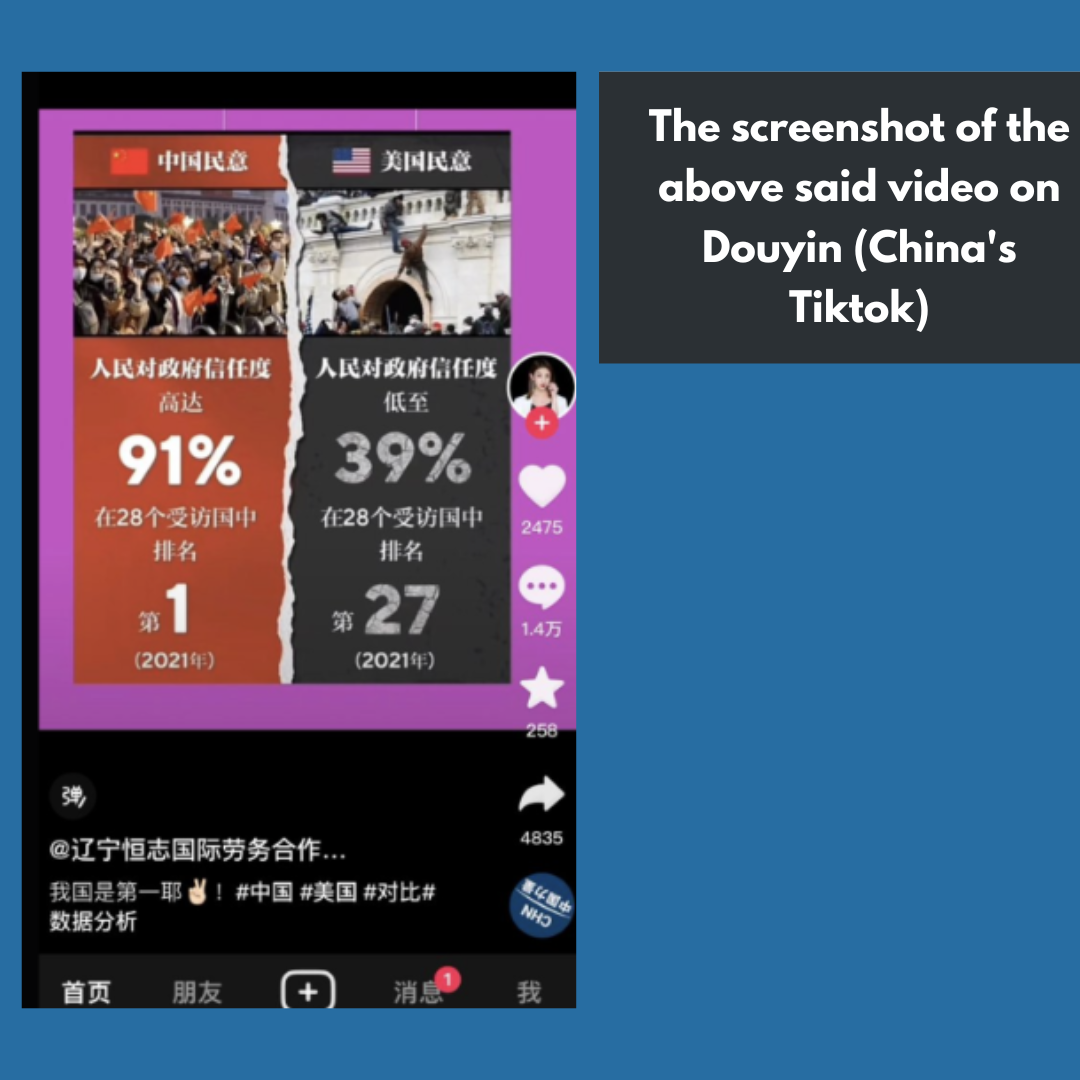 It may have come as a jolt to the censors when many netizens said they did not like the negative views about the US. It was evident that despite sustained anti-US propaganda, there is a strong affinity for the US especially among that generation that grew up watching TV shows like "Friends", and may aspire to even settle there.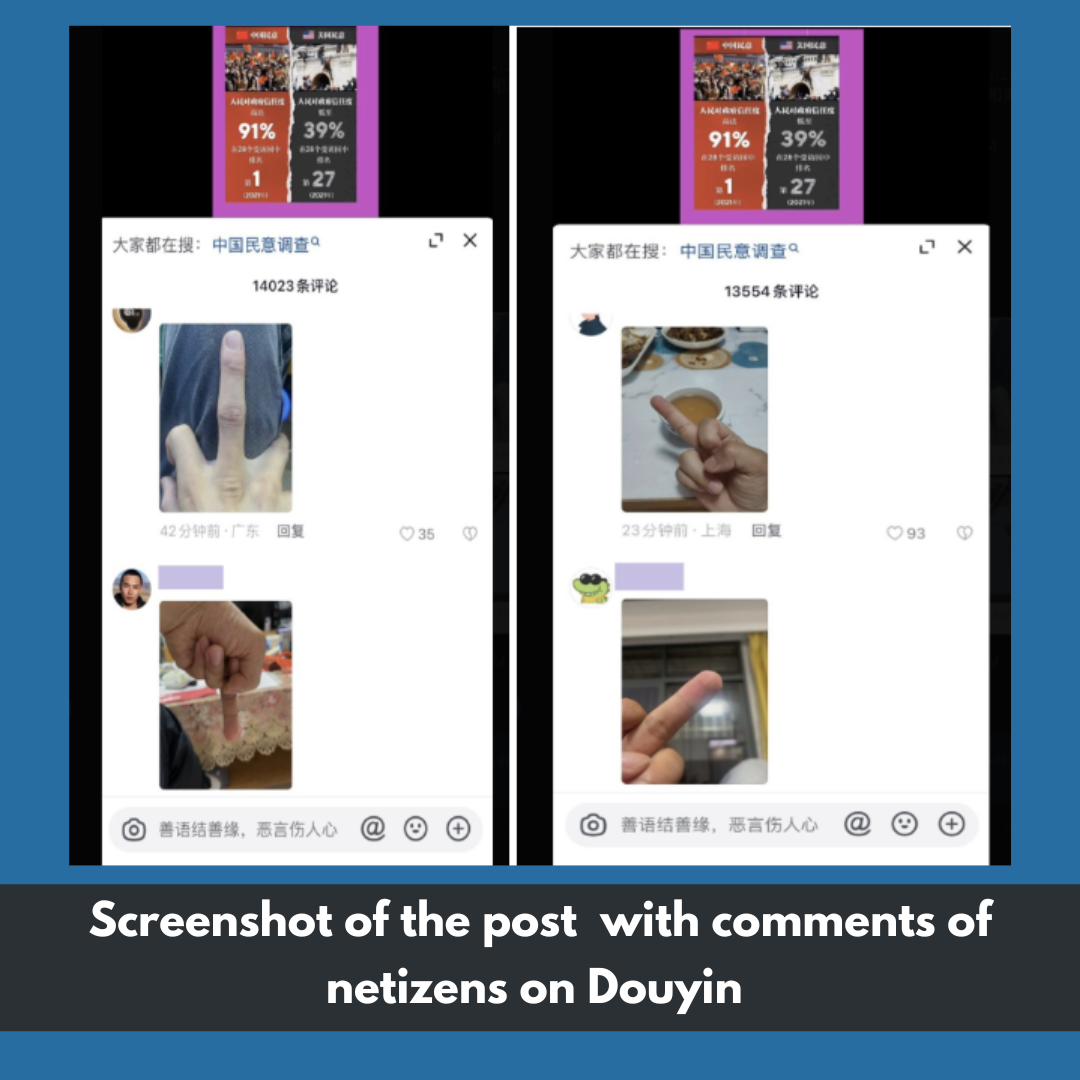 State run CGTN in an article on the US and China, described the former as "hegemonic" and the latter as one with a "multilateral" perspective. The article claimed China had made consistent efforts to accommodate U.S. demands and work towards win-win solutions on contentious issues. It emphasized China's patience, understanding, and extensive explanations to address U.S. concerns and insecurities. It also warned of limits to China's goodwill.