Trump's 'Mediation' Talk Targets China But There's No Reason For India To Rejoice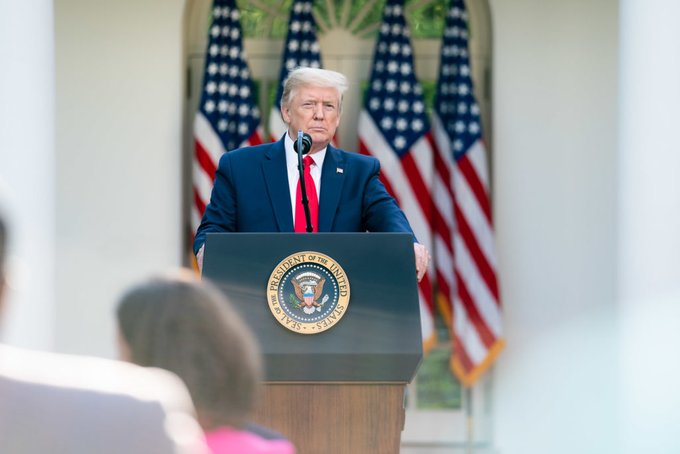 NEW DELHI: President Trump's offer of mediation, repeated twice, has been rejected by India and also by China. Diplomats and scholars described it as "non-serious", given the manner in which it was conveyed. Also, mediation never works when two big countries are involved.  Nevertheless, there are some interesting points to be noted.
Trump's offer comes days after senior US diplomat Alice Wells had an interaction with the press including some Indian journalists. When asked about the India-China standoff she said: "Flare-ups on the border are a reminder that Chinese aggression is not always just rhetorical … And that is why I think you have seen a rallying of like-minded nations whether through ASEAN …the trilateral the US has with Japan and India … the quadrilateral with Australia. What we want to see is an international system that provides benefits to everyone and not a system which provides suzerainty to China."

Missing here are any words of support for India's stand on the border in Ladakh. This is in sharp contrast to the US stand on Arunachal Pradesh in the east, where Washington's stand first voiced in 1962, supports India's position on the McMahon Line. The McMahon Line was the work of America's wartime and later Cold War ally Britain, which made it easier.
But the US has preferred never to comment on the western sector Ladakh, because then Kashmir comes in and for many years, Pakistan was America's ally. Even today, although ties have soured and the US position on Kashmir has become more nuanced and supportive of India, the State Department is still reluctant to spell out its backing for India in this area.
Alice Wells' remarks is pointing in the direction to which America would like India to go. It underscores the view in some quarters in this country that India cannot count on America as a strategic ally, the relationship is purely transactional and India needs to look out for itself and its interests. So much is visible in Ladakh.
Let's look at China's response. Foreign ministry spokesperson Zhao Lijian said at a media briefing, "Between China and India we have existing border-related mechanisms and communication channels…We are capable of properly resolving the issues between us through dialogue and consultation. We do not need the intervention of the third party."
The state-run Global Times newspaper went the extra mile to conjure up some artificial Hindi-Chini bhai bhai: "Washington believes the combined strength of Beijing and New Delhi could impair its interests in Asia and beyond. An opportunist US has never given up its attempt to drive a wedge between China and India," the piece said.
But China would have been irritated by Trump's mediation offer. It punctures the carefully cultivated image of China as America's equal, the rising superpower on the international stage soon to replace the US. The offer conflated China with India, which Beijing would see as an insult. The longer the standoff continues, the greater the uncertainties.  China is not looking for war but wants India to submit, which Delhi will not. Disengaging at this point when nothing has been achieved, could be perceived as loss of face for Beijing.