Huawei's Expansion In Saudi Arabia Underscores US Insecurities And Dilemmas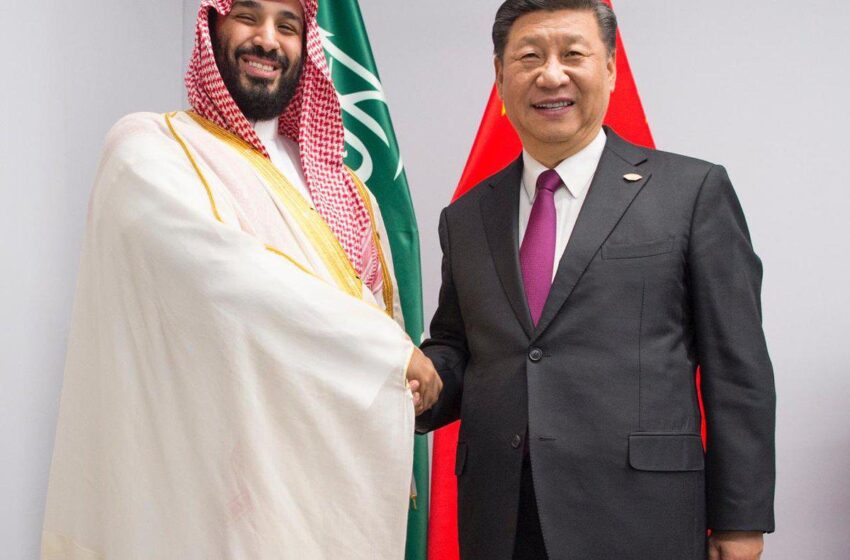 China's tech giant Huawei is a bad word in the US and its allies with bans in force on using equipment made by that company. But Saudi Crown Prince Mohammad bin Salman approved an MoU with the very same firm for cloud computing and building high tech complexes in Saudi cities. The MoU signed during President Xi Jinping's three-day visit to Riyadh was described by Beijing as its "biggest diplomatic initiative in the Arab world."
From the Saudi viewpoint, it made eminent sense.  As Talmiz Ahmad, India's former ambassador to Riyadh, pointed out, "Since 2019, most GCC telecom firms have signed 5G contracts with Huawei. Saudi Arabia sees technological innovations and digital transformation as key to fulfilling its Vision 2030 vision where it sees China as playing a key role. China has the world's largest internet infrastructure and has made huge strides in robotics and AI, something which the Saudis want to take advantage of. This is already happening in NEOM."

But the unease in Washingon was evident.  Although Riyadh and the US are long-time allies, bilateral ties in the Biden administration have hit a low over human rights and other issues.  Of concern in Washington is US technology in 5G and related areas being accessed by the Chinese through the Saudis.  On Thursday, the US approved a $1.5 billion plan to replace Huawei equipment in service with rural carriers, and also banned the import of new telecom equipment by Huawei and its sister firm ZTE.
Therefore, the Saudi decision to go full steam ahead with Huawei disregarding US concerns would have not gone down well. As John Kirby, National Security Council spokesman warned, the US is "mindful of the influence that China is trying to grow around the world. The Middle East is certainly one of those regions where they want to deepen their level of influence.  We believe that many of the things they're trying to pursue and the manner in which they're trying to pursue it are not conducive to preserving the international rules-based order."
The dilemma for the US is the fact that Riyadh remains a major security partner in the Arab world and buys billions of dollars of US military equipment.  Riyadh has also been quietly supportive of the US push for Arab states to normalise ties with Israel, as some members of the GCC have done.  They need each other but the US is not blind to the fact that this visit is Xi Jinping's third since the pandemic and his first to the Kingdom since 2016.  It's clear that China will exploit this opening, seeking to not only broaden political and military linkages but also draw the Saudis into the BRI.
Ambassador Talmiz Ahmad argues that this may be less about the US fearing competition from China. "It should be seen more as an assertion by the Kingdom of a new global order of which the Ukraine war has been the tipping point. The Ukraine war has changed views for many nations across the world. Many have seen it as the US's bid to reassert its global hegemony and with its European partners begin a new Cold War against China," he says. "The rest of the world does not want a new Cold war but a multipolar order where they can assert their interests through various alignments. This is particularly true in West Asia where they would like to work with the US on security and China on economic cooperation. They don't see why they have to give up one for the other."
The other point, he believes, is that of a newer, more confident West Asia. "The growing lack of interest by Washington has prompted increasing dialogue within the various partners in the region, especially that of Saudi Arabia with Iran and even Turkey getting involved. This is still in a nascent phase with Saudi-Iran talks only beginning last year but it is a trend that is not likely to reverse. Increased cooperation suggests that going forward West Asia may not be as dependent on the US for its security but instead look to partners it can work with to develop the region. China will be seen as a natural partner here."