Pro-Chinese Sources Trying To Tarnish Dalai Lama's Image: Sikyong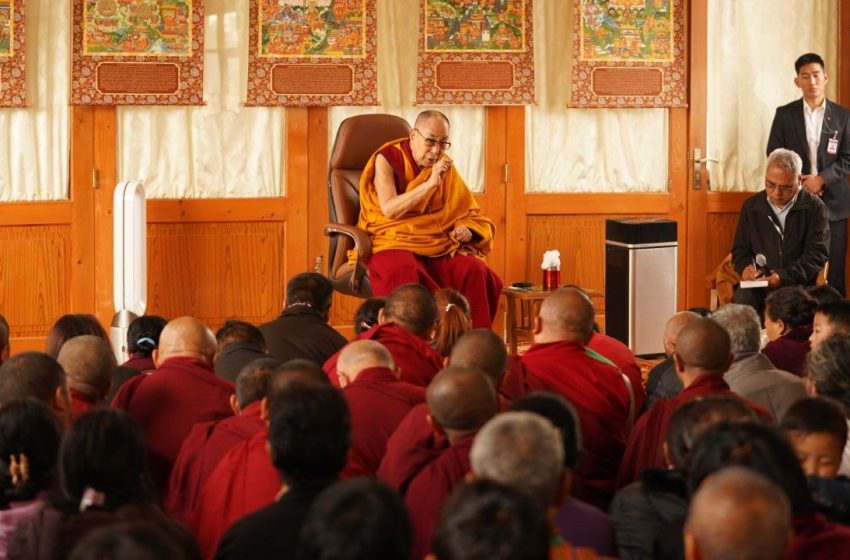 "Through our investigation and prima facie evidence, we found the primary instigators are pro-Chinese sources."
That was Penpa Tsering, Sikyong of the Tibetan Government in Exile, who was commenting on the recent controversy over remarks alluded to the Dalai Lama during a ceremony with a boy monk in Dharmsala. The controversy had died down after the Dalai Lama apologised, but the video of the incident again went viral, prompting a probe by the Tibetan authorities.

"Chinese sources explain the motivation behind making these video clips go viral," he told journalists at the Foreign Correspondents Club in Delhi. "It needs no explanation as to who would gain by maligning the image, reputation and legacy of His Holiness. Considering the scale and extent of the orchestrated smear campaign, the political angle of this incident cannot be ignored."
The Sikyong urged the general public to view the entire video of the incident available on the internet and judge for themselves if the Dalai Lama was conveying lust or love.
"China is very insecure today. All believe China is strong but nobody trusts them," he said, pointing out that the country under Xi Jinping is also characterised by distrust. "Generals are transferred out every year so they don't get strong. No more than two politburo members can meet at any one time. They need to build trust within."
They preach "harmonious relations" but the Chinese Communist Party has problems with everyone. If the party's hold over the country is threatened, they will go to war, Tsering warned.
But he says "Tibetans have to engage with China" and believes a peaceful resolution of China's occupation of Tibet could be realised during the Dalai Lama's lifetime. "I am positive about that but let's see if the Dalai Lama outlives the Chinese Communist Party."
He said the Dalai Lama does not any more talk about independence for Tibet. That was the case from 1959 to 1973 he said, but His Holiness is pragmatic since nobody supports independence for Tibet. India does not where the Dalai Lama lives. So the only way forward is the "Middle Way".
He dismissed China's claims to Tibet, pointing out that they first highlighted various points of history and when none of these measured up to scholastic scrutiny, they fell back on "antiquity".