Post-Galwan, Where Are India-China Ties Headed?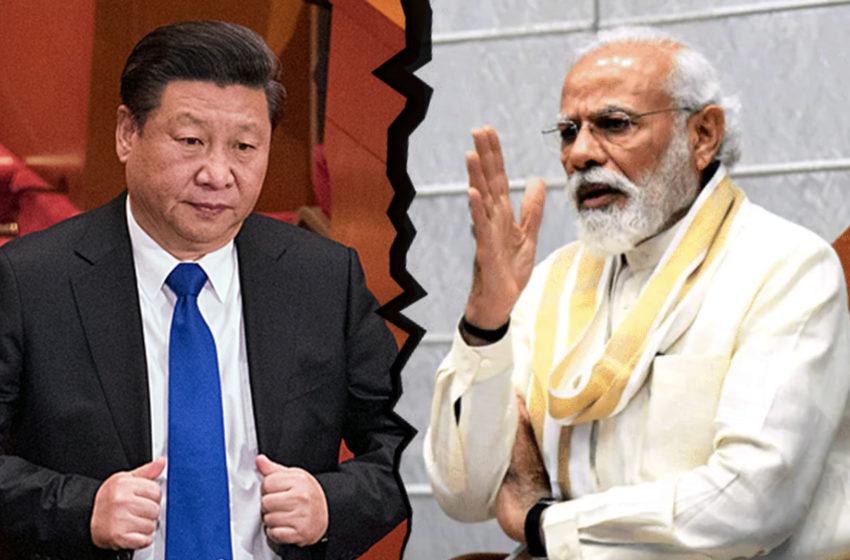 NEW DELHI: Is there a way forward for India and China after Monday evening's bloody clash in the Galwan Valley? Developments on Wednesday held out slender hope after External Affairs Minister S Jaishankar spoke to his Chinese counterpart Wang Yi over the phone.
The MEA statement said "…both sides would implement the disengagement understanding of June 6 sincerely. Neither side would take any action to escalate matters and ensure peace and tranquility as per bilateral agreements and protocols".
The statement was accusatory in tone and framed in blunt language. It blamed China for "premeditated and planned action" resulting in the deaths of 20 Indian army personnel. It warned of "serious impact" on bilateral relationship and demanded "corrective" steps from Beijing.
Some would say India has been down this road before. The overwhelming sense one gets is that the gloves are off on both sides and we could be heading for a "live" Line of Actual Control, with standoffs worsening.
To avoid or lessen the above, Lt. Gen. SL Narasimhan of the National Security Advisory Board, says China should return to its earlier positions as agreed to at the meeting of corps commanders on June 6. This has not been done.
As the MEA noted in a statement: "Senior commanders had a productive meeting on June 6 and agreed on a process for de-escalation… while it was our expectation this would unfold smoothly, the Chinese side departed from the consensus to respect the LAC in the Galwan Valley". The violent face-off happened "as a result of an attempt by the Chinese side to unilaterally change the status quo there."
What were the Chinese attempting? The sense in military circles is the Chinese were engaged in a game of deception. Galwan was a ruse; the real focus was Pangong Tso where the Chinese were attempting to formalize the LAC as they saw it. This would be to India's disadvantage.
So what happens now? India could pay the Chinese back in their own coin through "pinpricks" on the LAC. This could involve Indian troops moving into areas along the LAC where a dispute exists. "It will make the Chinese uncomfortable," said a senior army officer who served there, "without making a shootout inevitable".
Is there scope for an army operation in Aksai Chin? The question is to what end? Is this feasible, sustainable? And how far do we go? It's important to note that India has never done so in all these years.
India is clear it does not want war. The Chinese position may be dictated more by the chances of winning a clear cut victory against India. If that is assured, Beijing may be inclined to move in that direction. But there is no guarantee China could win. In fact, the risks are huge. Both sides are about evenly matched in Ladakh and Arunachal Pradesh. The terrain does not favour manoeuvres by large numbers of troops and China would have constraints in terms of using its air force in Tibet because of the altitude.
Add to that the international backlash if China is seen as the aggressor. Short of intervening physically on India's side, the U.S. and Europe may broaden or deepen the sanctions they are implementing against China. An economic embargo could hit China hard and trigger discontent at home, leading to social unrest.
Monday's incident would have reinforced long-standing doubts and suspicions about China's intentions. It took place despite dialogue at the highest political level (Modi-Xi Jinping), dialogue at the level of foreign ministers and secretaries and a range of agreements (five at the last count) laying down how the armies of the two sides will behave with each other, what protocols they will follow and so on.
Important to note that the two sides have held 22 rounds of talks at the level of special representative (India's NSA and China's foreign minister) with border resolution being the sole focus. As a former joint secretary in the MEA handling China succinctly observed: "The meetings have achieved little".
The view in Delhi is that the standoff had Xi Jinping's approval since he heads the Central Military Commission. If that is the case, what value can one place on his informal summits with Modi and their many meetings at various multilateral fora?
It confirms the view that the Chinese are driven by a vision of the world that sees no need to observe even duly signed agreements.
India has entered a period of strategic uncertainty with China. There is no guarantee China will not renew its efforts to change the ground situation in Ladakh or, perhaps, in Arunachal Pradesh. India will have hard choices to make going forward.