Missing Ministers, PLA Corruption Threaten To Spoil Xi Jinping's Party
Resham
September 18, 2023

4 minutes read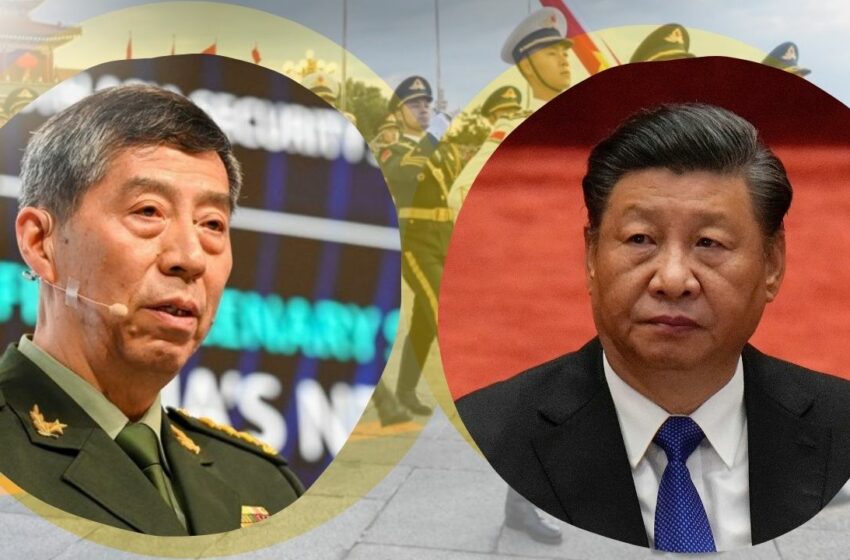 NEW DELHI: "I cannot comprehend the situation you are referring to."  That was Mao Ning, China's foreign ministry spokesperson, replying to a question on the disappearance of Defence Minister Li Shangfu, during a media briefing recently. Mao Ning is otherwise articulate and fluent, so her inability "to comprehend" probably reflects how sensitive the issue is.  
In fact, the Sept 11 transcript of the briefing makes no mention of this particular question. But Vietnamese sources were quoted as saying that a visit to Hanoi by Li was cancelled by Beijing citing "health reasons".   
Li Shangfu is not the only one to disappear: in July foreign minister Qin Gang was removed followed by the replacement of two generals from the PLA Rocket Force. Last year, also in July, IT minister Xiao Yaqing disappeared from public view for 21 days, then was charged with graft and thrown out of the Communist Party. 
The one common thread uniting all of them is they were Xi Jinping's choice as State Councillors, and the fact that he had to fire them suggests all's not well in his own backyard. This is the argument of Jayadeva Ranade, head of the Centre for China Analysis & Strategy, a Delhi-based think tank.
As he points out, "If Qin Gang and Li Shangfu are indeed under investigation, it could weaken Xi Jinping's authority. It's important to consider that the disappearance of these two prominent figures is not an isolated incident. There have been additional signs, including critical articles from Chinese media with close ties to the government, that indicate a growing level of dissatisfaction with Xi Jinping's leadership."
Devendra Kumar, Associate Fellow, China Politics at Shiv Nadar University, has a different take. He notes that if Li, a military princeling like Xi, is under investigation for graft, it has two implications for understanding his leadership and the party-state after the 20th party congress. 
"It should not be difficult for Xi to put Li Shangfu under investigation," Kumar says, "as he (Xi) must have calculated all options before the decision to investigate was taken. Hence, its impact on his control over the PLA or Party-state is negligible. But all these cases seem to be linked with those involving PLA Rocket Force officials. If his case turns out to be true, which is likely, then we may well expect more high-level officials getting implicated in the whirlwind in the coming days."
Kumar makes another point.  "Corruption in the PLA remains an unresolved problem and that corruption cases at the top in the PLA are still selectively approved by Xi. This certainly punctures claims about building a world class professional military." 
Atul Aneja, Editor India Narrative, who headed the Beijing bureau of The Hindu for many years, offers another view.
 "It is obvious that China under Xi Jinping is undergoing a major leadership churn beneath the seven-member standing committee of the Politburo. Li Shangfu's absence therefore could be a sign of an upheaval in the PLA. This turbulence in the military could be a reason why Xi is avoiding stepping out of China, and could be part of an explanation of his absence at the New Delhi G20 summit."
The disappearances have triggered a torrent of comments, observations and criticism on China's feisty social media, most of which have been censored. But with National Day (Oct 1) just around the corner, it remains to be seen how the Communist Party 'manages' the missing links in its line-up. The celebrations could also offer clues to whether Xi Jinping's standing in the party has declined or does he still remain the unchallenged strongman.