Ladakh Disengagement Unlikely Soon As China Says Border 'Stable'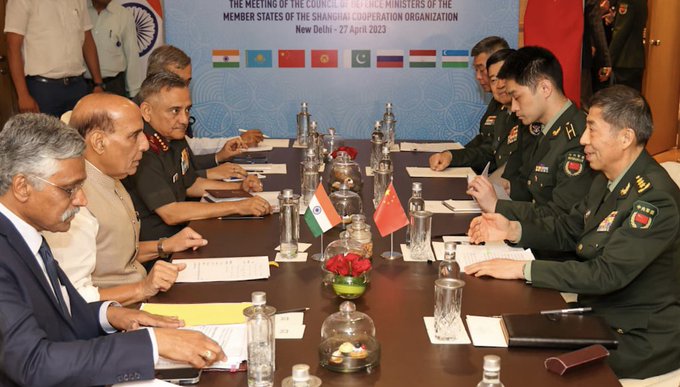 NEW DELHI: "This has become an institutional policy and position of China obviously arrived at with internal deliberations … de-escalation or de-induction is not on the cards."
Lt. Gen. Rakesh Sharma, former Corps Commander in Ladakh, believes this is the singular lesson to be drawn from recent rounds of the India-China dialogue. China wants India to accept the fait accompli it forced on the ground in Ladakh in October 2019, which means no going back on the gains it made in Depsang in the northwest and in Demchok in the southeast.

Just read this statement from China's Ministry of National Defense. It said "the situation on the China-India border is generally stable … the two sides should take a long-term view, place the border issue in an appropriate position in bilateral relations and promote the transition of the border situation to normalized management."
In other words, all is well, the only caveat being that the two sides should withdraw the 50,000-odd troops they have deployed along the Line of Actual Control (LAC). This would be the first step towards disengagement and de-escalation.
India is insisting otherwise, that China restore status quo ante in the areas it occupied since the Galwan clash, followed by disengagement and de-escalation. It's the point Defence Minister Rajnath Singh underlined during talks with his Chinese counterpart Gen. Li Shangfu in Delhi on Thursday.
Rajnath Singh said "Beijing's violation of existing agreements has eroded the entire basis of bilateral relations. All issues at the LAC need to be resolved in accordance with existing bilateral agreements and commitments," and he added, "disengagement at the border will be logically followed by de-escalation."
But China does not seem interested and Prof. Srikanth Kondapalli of Jawaharlal Nehru University notes a series of moves by either side which suggests a distinct hardening of positions.
At the first Buddhist Summit in Delhi last week, the Dalai Lama was present sharing the stage with the Arunachal chief minister and other luminaries. Union Home Minister Amit Shah was in Arunachal Pradesh earlier this month to kick off the Vibrant Villages programme that will modernise nearly 3000 hamlets bordering Tibet. His presence there was also a rejection of China's claims to Arunachal.
In response, China renamed 11 places in Arunachal including two rivers and five mountains, an exercise it has done before in 2017 and 2021. There was also an attempt by PLA troops to forcibly change the status quo in Yangtse, Arunachal Pradesh. But Indian troops held their own and pushed them back. The expectation is more such attempts elsewhere in Arunachal, where terrain and weather mean that the PLA can enter many areas undetected.
China scholar Manoj Kewalramani of the Takshashila Institution believes China sees no urgent need to mend fences with India. "President Xi Jinping has been talking to virtually every world leader in recent weeks, he's hosted President Macron of France and German Chancellor Scholz among others seeking to drive a wedge between Europe and the US. Note also his outreach to Ukraine's Zelensky, it may achieve nothing but the world has noticed."
In contrast, there's been no move by Xi to speak to Modi. That may also reflect the level of hostility from India, which, Kewalramani argues, is second only to that from the US. He may prefer to wait for the results of the 2024 elections in both countries. Xi may even see India as benefiting from the downturn in US-China relations, which if they improve, could see India relax its hardline stance on China.