Ladakh Disengagement Begins: China 'Blowing Hot And Cold At The Same Time'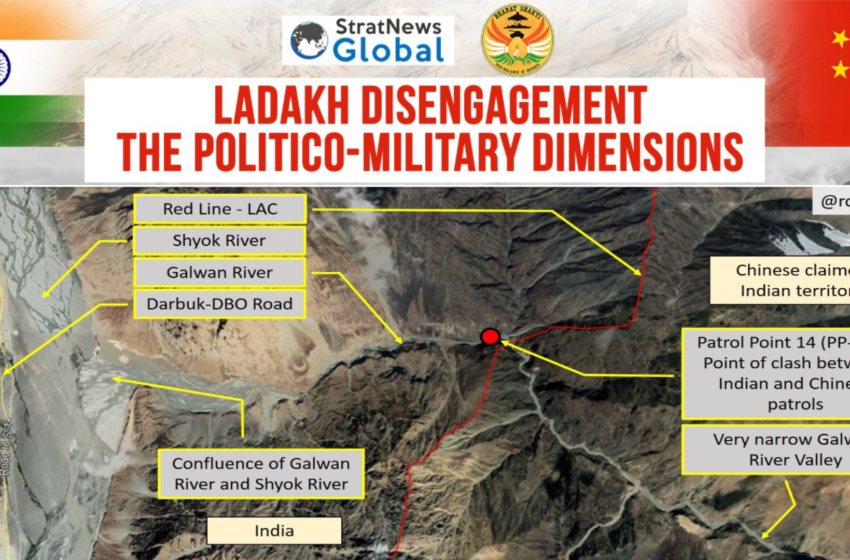 NEW DELHI: A week after the military commanders of India and China held a marathon meeting (the third in a month) on how to de-escalate the situation in eastern Ladakh, the process of disengagement has begun.
A step by step process was agreed upon during the talks held on June 30. The focus areas in the first phase are patrolling points 14, 15 and 17A in the Galwan Valley, the site of a deadly clash between Indian and Chinese troops on June 15.
A 3-km buffer zone has been created at PP-14 (1.5 m on either side), sources told StratNews Global, adding that tents, troops, vehicles have moved back on both sides. At Pangong lake, between fingers 4 and 8, there has been a marginal reduction in Chinese troops.
As was agreed in the commanders' meeting, verification of the disengagement steps is being done through drones as the Galwan river is in spate, hindering the physical verification process.
Before the first step towards disengagement was taken, the special representatives for boundary talks, National Security Adviser Ajit Doval and Chinese Foreign Minister Wang Yi, spoke over the phone on Sunday evening. India and China issued separate statements, an indication that areas of divergence remain that was apparent in the way each statement was worded.
While India said they agreed that it was necessary to ensure at the earliest complete disengagement of the troops along the LAC, the first paragraph of the Chinese statement projected that the country as the victim by saying the 'right and wrong of what recently happened at the Galwan Valley … is very clear' and 'China will continue firmly safeguarding our territorial sovereignty'.
It took three meetings of the military commanders on both sides (on June 6, June 22 and June 30), a physical clash that claimed the lives of 20 Indian troops and 30-35 Chinese soldiers (though China is yet to acknowledge it suffered casualties) and a conversation between the special representatives to get things moving on the ground. So what does one make of it?
China watcher Jayadeva Ranade calls it a tentative baby step. "The Chinese statement makes it seem they are the aggrieved party. They asserted their sovereignty on Galwan and, by implication, Ladakh. It's almost blowing hot and cold at the same time," he told StratNews Editor-in-Chief Nitin A. Gokhale.
Even if we start seeing disengagement, we would be vigilant, said the former Intelligence officer. He feels the Chinese may have agreed to de-escalate for now only to prepare and launch an offensive later.
So what should India's move be? Instead of reacting to Chinese moves, India needs to be proactive by deploying of UAVs, helicopters and satellites to constantly monitor Chinese movements, he says. And we should engage in 'quid pro quo' (if they intrude, we pay back in the same coin).