India Uses Occasion Of Dalai Lama's Birthday To Send Strong Signal To China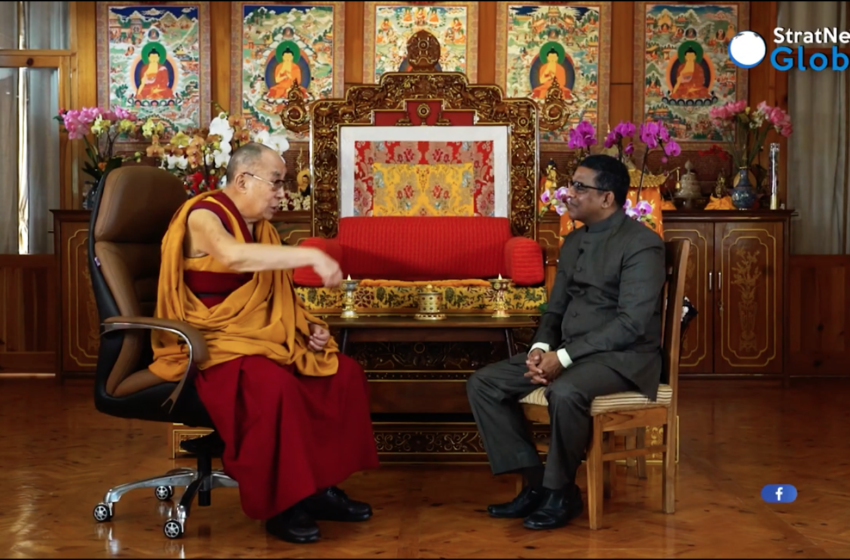 NEW DELHI: After banning Chinese apps and drawing the line on Chinese investments, Prime Minister Modi addressed Dharma Chakra celebrations over the weekend, seen as a signal to Beijing. Unlike in 2018 when an official circular asked officials to distance themselves from Tibetan events – this time Tibetan Buddhists were reportedly encouraged to participate in the event.
BJP National Secretary Ram Madhav tweeted a video of himself wishing the Dalai Lama on his 85th birthday, noting his strong links with India. "His Holiness is a great guru of spiritual enlightenment, compassion and bliss and for 61 years he has been living in India. When he came, he came as a refugee and today every Indian regards him as an elder in the family."
There followed birthday wishes from the Lt.Governor of Ladakh and Pema Khandu, chief minister of Arunachal Pradesh, more indications of how India sees the relationship with China. What the Dalai Lama feels about this rather cynical manner in which the Indian government is treating Tibet is hard to say. In an interview to StratNews Global earlier, he was asked whether he ever felt let down by Delhi. His reply: "No, no, never. I think now, frankly speaking, the Dalai Lama becomes more popular as a leader in the whole world. So India also needs that person."
In fact, whether at New Delhi's behest on not, he stoked Beijing's ire by addressing a video event in Taiwan, a day before his birthday. In the interview, he explained why he thought this strategy against China is working. "China, the invader, they themselves – more and more in number – follow Tibetan traditions. So the Chinese control Tibet by weapon, we influence their mind. In the long run, our influence is stronger than their weapons. That's quite clear. Absolutely 100 percent."
One could argue that the Dalai Lama being a guest in India, has no choice but to mind his words and actions vis a vis China. In fact, diplomats and intelligence officials believe India has been very wary of using the so-called Tibet card against China. They point to how the Dalai Lama's movements to "sensitive" areas like Arunachal Pradesh are restricted.
That this approach has been largely driven by India's desire not to annoy China needlessly (or provoke it into action) is a given. The point is whether all this has in any way helped transform China's attitude to India. If that was the case, why did China trigger the clash in the Galwan Valley? For that matter, why does China persist with its efforts to strategically undermine India?
The truth is China sees India as a geopolitical rival and will keep opening up new pressure points to ensure Delhi remains 'cribbed, cabined and confined' in the South Asia box.