India-China Relationship At A Crossroads: Jaishankar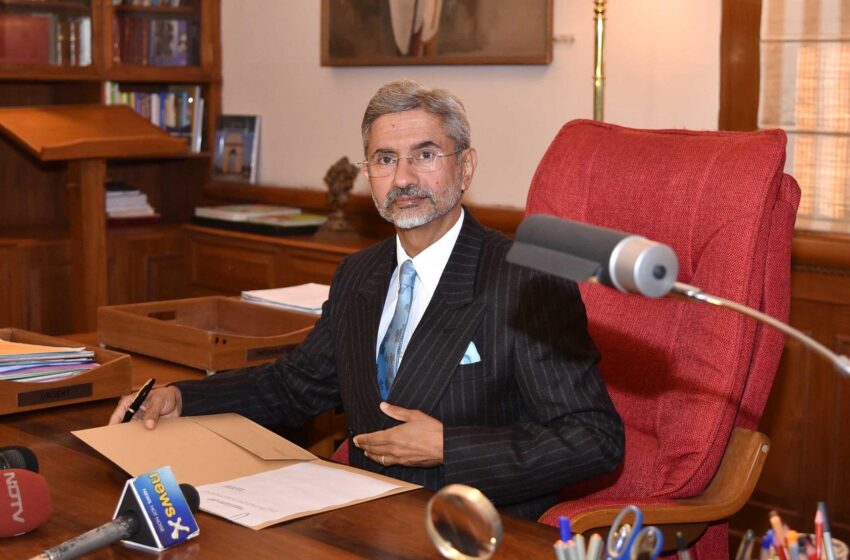 NEW DELHI: External Affairs Minister S Jaishankar stated that the future of the India-China relationship would not only depend on whether Beijing was willing to follow previous agreements, but also on whether it was willing to work to "stabilise" the relationship.
Pointing to history, he said not only did it take 26 years for the two sides to achieve peace and tranquility after the 1962 war, but it was done through the 1993 and 1996 agreements.
"What we saw last year was China departing from the 1988 consensus where it was respected that there would be no large border massing at the LAC. Beijing must realise economic and other relationships follow from stabilisation of the border. If you disturb this, these other relationships cannot take place."
The minister's comments were especially significant as in early May, India excluded Chinese telecom companies Huawei and ZTE from the 5G trials. The country also tightened technology co-operation with Quad nations with the launch of the Quad Tech Network, which promotes research into cyber-technologies, and the emergence of the Quad Critical and Emerging Technology Working Group, which will facilitate technology supply chains and ensure coordination of technology standards.
On Quad, the minister said that it was but natural that a group of countries with shared views and common concerns should form a partnership that bilateral relationships could not fill. The four countries had global challenges such as Covid-19 supply chains, maritime security, climate change that he believed could be tackled through groupings like the Quad along with a set of changing geo-political circumstances that had brought them together
"The America of today is not the Cold War America and is more willing to work with other partners while Japan and Australia have taken a clearer position on their national interest. In India's case 50% of our economic interests lie east of the country. So Quad fills a gap, a gap which cannot be filled by four bilateral relations."