Expect Tighter Controls With Ideology Overtaking Economics Post China Congress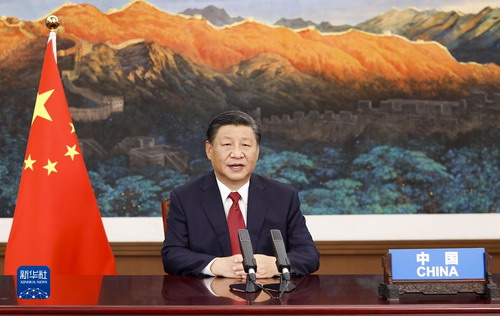 Tighter controls over China's political and economic life and the elevation of key loyalists from Shaanxi province, Xi Jinping's hometown, to the Communist Party's two main decision-making institutions – the Central Committee and the Politburo – could be the key levers for the president to consolidate his power. He already enjoys unprecedented power by virtue of heading the Central Military Commission (CMC). It gives him direct access to and control over the senior PLA leadership to a degree few of his predecessors have had.
Xi's crackdown on any real or perceived threat has been ruthless. BR Deepak, Professor of China Studies at JNU, points to Xi targeting the financial sector with many leading billionaires like Jack Ma going silent, and other Xiao Jianhua and Sun Dawu being sentenced to lengthy jail terms.

Deepak says the corporate crackdown nullifies the influence of party elder of the 'Shanghai clique' (a group of officials who rose to prominence under former general secretary Jiang Zemin and are considered Xi's rivals). By drying up funds to these factions the Chinese president has made himself virtually untouchable.
"The crackdown and the erosion of institutions will certainly have wide-ranging implications for China. We are likely to see major changes in the way China governs both at home and abroad," he said. Professor Deepak was speaking at a seminar run by the Organisation for Research on China and Asia.
Jagannath Panda, head of the Stockholm Centre for South Asian and Indo-Pacific Affairs, pointed out that Xi's insistence on a "zero-Covid" policy and his seeming indifference to the toll this was taking on the economy, suggested precedence of politics over the economy. If this continued, China could lose its comparative advantage over the world.
"The primacy of politics over economics under Xi has created challenges for China's outreach to developing countries around the world, where the appeal of China's economic and development model is a large component of Beijing's foreign policy," said Panda. "This will have consequences for China in the long term."
As for how foreign policy would be under Xi post the 20th Party Congress, both Panda and Deepak remained cautious. While there was agreement that Chinese aggression – already showcased through the "wolf-warrior" diplomacy in recent times was likely to increase – there was deliberation as to where the theatres of concern may be. While the South China Sea, Taiwan and India would continue to remain the likely flashpoints in varying degrees, the larger gameplan would be an increased willingness by Beijing to confront the US on various issues despite the latter's sanctions.
According to Deepak, Xi's China believes it's time has come. "China does not view the US as a declining rather than major power and its global ambitions have already been rising under Xi. We should prepare for more aggressive postures by both sides going forward," said Deepak.
Panda believes Beijing has learnt some crucial lessons from the Russia-Ukraine war where it has seen the US, EU and Nato come together, a solidarity that has not broken till date. The other cause for concern is the steep fall in Beijing's standing in Europe thanks to its "no limits" partnership with Moscow. This was having an economic cost.
"China's position on Ukraine has been untenable to most European countries and thus the Chinese gameplan in Eastern Europe and Central Europe is falling apart. We are seeing the goodwill that they built up through the BRI strategy falling apart with European countries pulling out of the 17+1 to currently make it the 14+1. Let us also not forget that China and Russia are competitors in Central Asia and Beijing wants to dislodge the Russians from there and make sure neither the Americans nor the Japanese. I think we could see the Chinese revisit their position as the war goes on," said Panda.
On India, and the India-China boundary conflict, the analysis remained mixed. Deepak did not attach much importance to the recent strengthening of the PLA-WTC (Western Theatre Command) stating the reforms were long overdue and that reports had come in that some of the generals had to be replaced due to genuine problems – one had cancer, and another was believed to have died.
While Panda agreed that China was not looking for a larger border conflict, he pointed out that Beijing has a larger gameplan in mind. "I believe the Chinese are going to raise tensions on the eastern sector going forward from time to time. This is because they are looking ahead to a world without the Dalai Lama, and they would want to remind the Tibetans living in Ladakh of their presence when the new Dalai Lama is anointed," Panda said.