EU Remains Divided On Indo-Pacific, Combating China's Assertiveness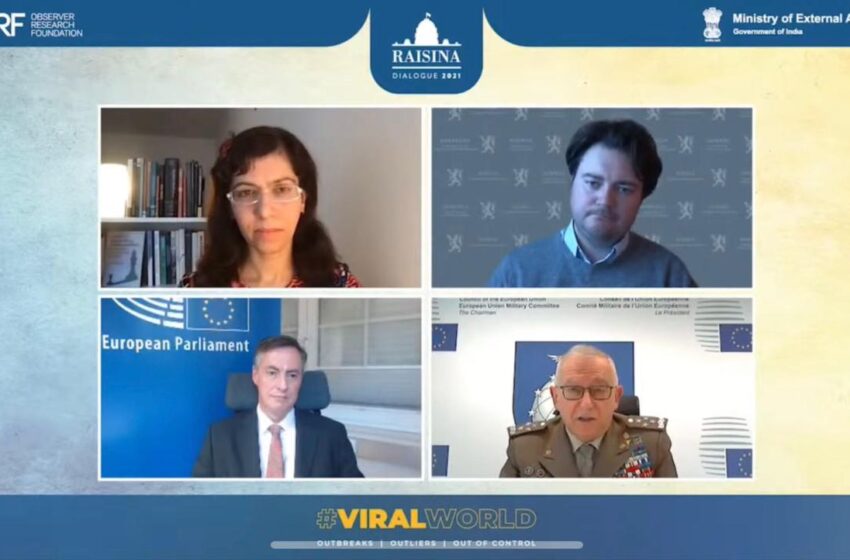 NEW DELHI: Europe continues to view the Indo-Pacific region with a degree of ambivalence. Despite member countries (and the UK) outlining their visions of how they view a region that contributes the largest share of global GDP in the world, the 27-member union has not been able to hammer out a common strategy how to tackle key concerns such as China's increasing assertiveness, safeguarding the world's busiest maritime commons and how to work with key partners in the region. Though FTAs have been signed with Japan and Singapore and much talk has been made of a possible FTA and greater cooperation with India on piracy, terrorism and maritime security, the confusion within the bloc continues.
Part of the reason for this is internal. General Claudio Graziano, chairman of the European Union Military Committee points out that the bloc has been engaged in fire-fighting threats closer to home. "The EU has been beset with problems in the Balkans and Libya which has been of immediate concern. However, we are conscious of the 'butterfly effect' where crises far away can have an immediate impact upon us. This is why the EU has been conscious of working with like-minded nations such as Japan, India, Vietnam, South Korea and the whole of Asean to preserve our interests there."
General Graziano's remarks mask over the indecision that still engulfs the EU. Though Josep Borrel, High Representative of the European Union for Foreign Affairs and Security Policy, has promised an EU vision of the Indo-Pacific soon, this remains in draft format and there is no clarity on when it will be finalised. It is not difficult to understand why. The visions of the Indo-Pacific already released by Britain, France and the Netherlands are different in nature ensuring consensus even among the major nations will be difficult. While all agree that there must be a "rules-based order" implemented in concert with friendly nations and that the EU must engage in the Indo-Pacific region to remain a "global player", there is still little agreement on how to move forward.
Complicating the problem is the fact that the EU announced that they had reached a deal "in principle" for a Comprehensive Agreement on Investment (CAI) with China on December 30, 2020 which the bloc claimed in a statement will give them "unprecedented access" to the Chinese market. Thus, the eagerness to confront Beijing has been different from member countries.
David McAllister, chair of the European Parliament's Foreign Affairs Committee believes that despite the EU's need to work with Beijing the bloc must follow what he called the "three Cs" approach when it comes to China. "The EU is part of the global alliance of democracies as envisaged by President Biden and we must play our role accordingly. We should cooperate where possible, compete where needed and confront where necessary." Giving examples he said the EU needed to cooperate with China on common global issues like climate change but fight and compete for the rights of EU companies which the draft agreement, he believes, does not address fully. As for confrontation, the EU needed to step in and join like-minded democratic partners in raising its voice on human rights.
"China is a 'systemic rival' when it comes to democracy and the rule of law. We are following with great concern the assertiveness of China in the whole region and we should criticise China where they are violating international law. This is with regard to how Hong Kong and Taiwan are being treated and the treatment of the Uighurs in western China," said McAllister.
While others agree that this is required, there is divergence on how this is to be achieved. Jens Frelich Holte, Norway's State Secretary of the Ministry of Foreign Affairs agrees that the "rule of law" must be upheld and is one of his country's "top priorities" he argues that the EU must not do this alone.
"The best way to deal with a rising and ambitious power like China is through international multilateral systems. In that sense Norway, the EU and Indo-Pacific nations can have a dialogue upon this in various multilateral forums. Norway has been elected to the UNSC along with India and we should work with other nations like Vietnam to push towards making resolutions on war and peace. These will be blocked by China, but it will increase international pressure on Beijing."
Clearly, it may be some time before the EU is able to evolve a strategy that enjoys unanimity in its councils.