Diversifying Beyond China: But India Is A Hard-Sell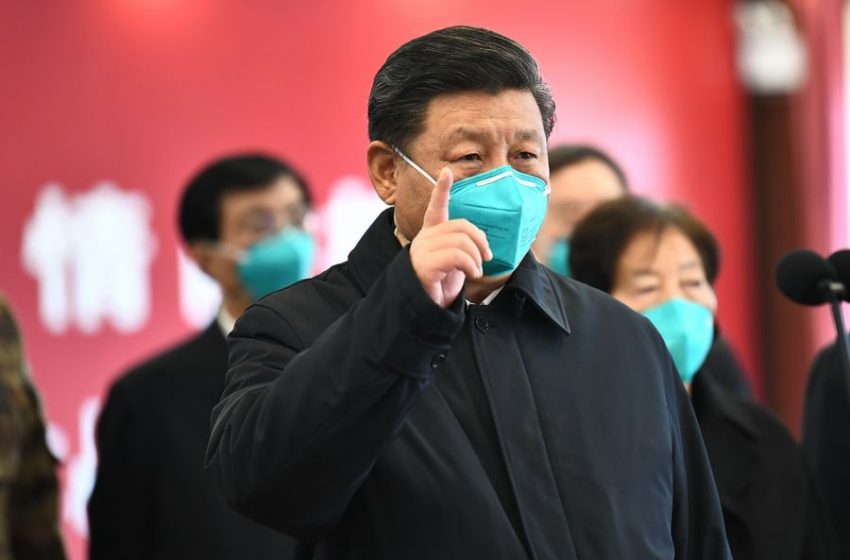 NEW DELHI: US President Trump says he is "turbocharging" an initiative to bring manufacturing back from overseas.
"We've been working on (reducing the reliance of our supply chains in China) over the last few years but we are now turbo-charging that initiative," Keith Krach, Undersecretary for Economic Growth, Energy and the Environment at the State Department told Reuters.
The US administration's decision is already having ripple effects.  According to the Nikkei Asian Review report, US companies, already alarmed by the ongoing US-China trade war from last year, are looking to shift operations to other Asian countries. Already Apple, Google and Microsoft are believed to be shifting operations to nearby Asian nations by September end.
Gautam Bambawale, former Indian ambassador to China believes that there is a great opportunity here for India to seize. "This move by US production houses out of China is something that the rest of Asia will benefit from. Though India will have to hard-sell itself it can also benefit. I believe the government of India should empower states to compete with each other for foreign investment and if they do so, India could become a very attractive investment destination for the world."
Not everyone shares Bambawale's optimism. While the US has been propagating that idea of alternate supply lines for some time now, little action so far has been seen on the ground. A McKinsey report released in June 2019 entitled China and the World shows that Beijing accounts for 35 percent of global manufacturing output, a position it has held for some time now. And some experts believe that though China's role in COVID-19 will shake up Chinese exports in the immediate term, it will not upset their economy unless drastic changes are made in the long-term.
"Supply changes take time to implement, capacities need to be set up, local laws need to be taken into account. It can't happen overnight.  Also, don't forget that there has been an economic downside due to the pandemic in many countries. Some of them have stopped production altogether," said Lt Gen SL Narasimhan of the National Security Advisory Board. "China has had the 'first mover' advantage here and they have started manufacturing first. So, while their supply side is strong, demand will be hit initially because of anger. It remains to be seen how long this anger remains and how eager the world is to punish China," he added.
The other issue is a geo-political one. What will China's place be in the new global order and will the global pandemic play spoilsport? Will the belligerence shown thus far by Beijing regarding its role in the pandemic hurt its image?
Experts are divided on the issue. "Aggressive behaviour is certainly not a new phenomenon for Beijing they started it from 2001 with the Hainan incident and continued through the presidency of Hu Jintao. The Chinese clearly feel that belligerence is a strategy that works for them," said Narasimhan.
"The use of 'wolf warriors' during the pandemic and the fact that Beijing has continued its aggressive behaviour in the South and East China sea suggests that as far as China's concerned, it's business as usual," he argued.
The world is caught in a dilemma and trends suggest that it will only be post-September when we will have a clear idea of what the global stance will be regarding China. As far as India is concerned, the situation is more complex. Despite the government recently changing FDI rules to more closely scrutinise Chinese investments coming into the country, New Delhi has so far remained mum on the COVID-19 issue.
"China is an extremely important market for the Indian industry. In the immediate term, pandemic or not, there will be no real change. We do need to create alternatives but that will take time. Right now, if you go sector by sector whether its pharma, automobile, solar, there is a huge reliance on China," says N Sivasamban, VP, Global Corporate Affairs, Tata Sons Ltd. and an expert on Chinese finance.
But while the Indian economy remains dependent on both China and the US, India, however, does have an important role to play as far as the new global order is concerned.  Experts foresee that with US-China tensions not likely to end anytime soon, India, along with other nations, could play an important role in maintaining the new global order.
"The battle for supremacy between the number one and the number two economy in the world has brought most of our international organisations to a standstill – the chief example is the WHO. A coalition of middle powers such as India along with Japan, Germany and South Africa, who have to take the lead here. They can work with and convince the major powers about important issues such as climate change and even dealing with this pandemic," says Bambawale.