Climate Summit: Broad-Brush Approach To Setting Emissions Targets Won't Work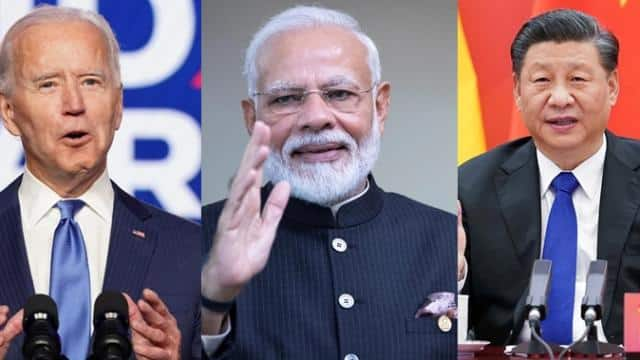 NEW DELHI: In a few hours from now, U.S. President Joe Biden will kick off a virtual summit of 40 top world leaders, including Narendra Modi, whose economies generate 80 per cent of global carbon emissions. That figure may convey more than what it actually represents. It includes China at one end, responsible for 30 per cent of the emissions, to the U.S. which puts out around half that figure and India with about 7 per cent.
Logically, India should be treated differently from China or even the United States. But the buzz which has been current for some time is that Biden is seeking commitments from each leader of zero carbon dioxide emissions by 2050. His administration, according to various reports, is expected to pledge cutting greenhouse gas emissions by half (from 2005 levels) with the deadline at 2030. This would put the U.S. on track to be a net zero emitter by 2050, or at least that is the plan. China has already announced its carbon emissions will peak by 2030 (that is in 9 years), and will reach carbon neutrality or zero emissions by 2060. The UK is even more ambitious, indicating it will cut emissions by 78 per cent by 2035.
As India's former climate envoy Shyam Saran warns: it puts pressure on India to come up with matching emission figures and targets. In his view, "India should welcome a global target of carbon neutrality by 2050, but to be achieved through national contributions based on the principle of common and differentiated responsibilities and respective capabilities enshrined in the UN Framework Convention on Climate Change."
Saran argues that India must focus on adaptation, which is crucial for developing and poor countries. It means adjustments in ecological, social or economic systems in response to climate change. Also, changes in processes, practices and structures to moderate potential damage or benefit from opportunities associated with climate change. Saran says India must, at the summit, insist on multilateral finance and technology to help poorer countries deal with climate change. This would be fair rather than setting arbitrary targets and expecting every country to sign on.
The pandemic has severely upset India's economic calculations. And given that developed countries have not made good on their pledges of $100 billion in climate financing, India and most developing countries will have to find long term sustainable ways to fight climate change. Saran describes it as "low emission growth", which he sees as the only path to a "green recovery" that is credible and sustainable.