China's Tack Down Under: Use Trade As Blackmail Chip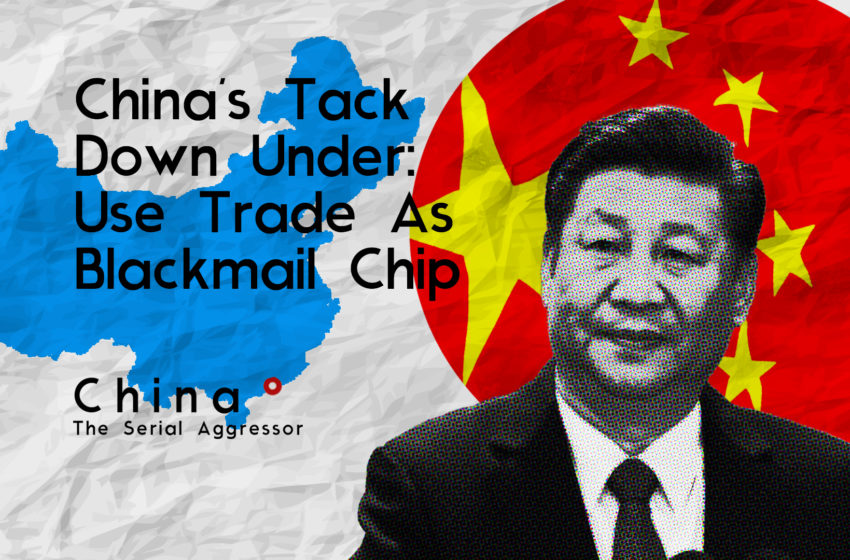 NEW DELHI: In 1996, an Australian government brief made a remarkably prescient observation about China. "A more aggressive Chinese foreign policy could develop if a disruptive succession led to the emergence of a weak leadership appealing to virulent nationalism to shore up its position, especially in order to win the support of the armed forces."
Whether President Xi Jinping is weak is hard to tell, rather his policies at home (where he has tightened the screws on dissent) and abroad (trade war with the U.S., muscle flexing in South China Sea) suggest otherwise. Under him, an aggressive China is on the march and Australia has got a taste of that aggression.
In May, China imposed anti-dumping and anti-subsidy tariffs of around 80 per cent on barley imported from Australia. Reason: Beijing accused Canberra of not providing information about the subsidies it gives to barley exports. The barley trade alone is worth over $1 billion for Australia and China's tariffs hit hard. Aussie beef and coal exports to China are also under the scanner in Beijing. The implications are grim since China is Australia's largest trading partner with two-way trade worth $163 billion a year.
But there was something else in the Chinese action that had the pundits reading the tea leaves closely. Around the same time, Canberra had joined other countries in demanding an investigation into the origins of the Coronavirus. Although Beijing had opposed the plan initially, later it joined in but Canberra had raised the hackles of the Mandarins by doubting its narrative. It had to be punished and therefore the use of the "trade weapon".
The bilateral relationship began a spectacular downhill roll as accusations and counter-accusations took over. In February, Australia's domestic intelligence agency concluded that China was behind a cyber attack on parliament and three of the country's biggest political parties in the run up to the May 2019 elections. Beijing denied any wrongdoing but Australia's most senior intelligence chief was quoted by the local media as warning that the country was under "unprecedented" threat from foreign espionage, and that a "sleeper agent" had been working quietly beneath the radar building business and other links.
Although he did not name the country (in order to protect Australia's business links), it was widely concluded the country was China. Retaliation was not long in coming. The Global Times accused Australia of spying on China and maps of Shanghai were dredged up (oddly even a compass) as proof of Aussie perfidy. It claimed Australian spies were operating under diplomatic cover in China.
The accusation also came, coincidentally, when Australian police raided the home of a Labour Party MP over allegations his office had been infiltrated by Chinese agents. Then there were reports in the local Australian media alleging harassment of dissident Chinese by the Chinese embassy. Other reports say Australia's 1.2 million strong ethnic Chinese community, of whom over 40 per cent were born in China, is heavily infiltrated and influenced by Beijing. The Chinese embassy, working through various "cultural fronts", ensures the community is in line with Beijing's policies. Chinese students in Aussie universities are often at the forefront of rallies and demonstrations to support Beijing and intimidate dissident Chinese.
China does not shy away from threatening other measures that it knows will hit the Australian economy. Earlier this month, China's Ministry of Education, citing racism and attacks on ethnic Chinese, warned that its students should reconsider going to Australian universities, threatening a lucrative $26 billion industry. Chinese tourists were also dissuaded from going to Australia.
Prime Minister Scott Morrison is holding firm, insisting that "we are standing our ground on our values …. And these are not things to be traded."
Australia so far has been restrained in its comments about China's actions given the extent of dependence on the China trade. But at some point sovereignty and national interest comes into play. China's "wolf warrior" approach is already triggering a pushback worldwide. Intimidation, threats and economic blackmail can only go that far.