China Tests Natuna Waters, Indonesia's Patience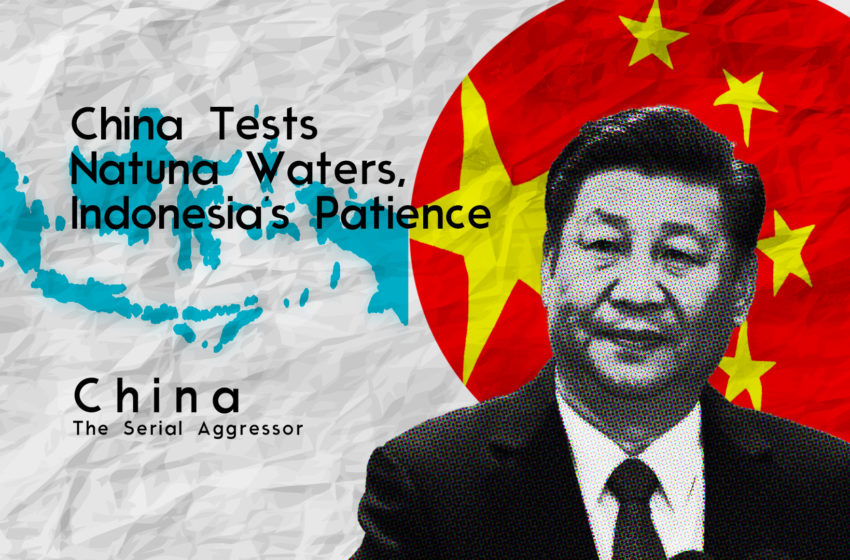 NEW DELHI: In an opinion piece in The Jakarta Post on April 14 this year, China's ambassador to Indonesia Xiao Qian waxed eloquent about bilateral ties, where the two sides "have composed one piece after another of beautiful music about their exchanges and interactions over the centuries".
At celebrations marking 70 years of diplomatic ties, Ambassador Xiao grandly declared: "China and Indonesia will surely enjoy sound relations built on equal footing and mutual respect, as well as understand and accommodate each other and seek common ground while shelving differences…."
Beneath the hyperbole, the ugly reality: Indonesia has been battling for the last three years to contain Chinese fishing trawlers backed by armed militia vessels from entering its exclusive economic zone. Last December it lodged a diplomatic protest after Chinese coast guard ships escorted 63 trawlers into the waters of the Natuna Sea, which is Indonesian territory!
The irony is Indonesia says it does not have any dispute with China concerning the Natunas. Yet the Natunas abut China's 9-Dash Line, which Indonesia does not recognise. Last month, angered by China's repeated transgressions into its maritime domain, Indonesia wrote to the UN stating that China's historic claims over the South China Sea "clearly lacks any international basis while reiterating its position that it wasn't a claimant in the SCS dispute".
Former Indian ambassador to Indonesia Gurjit Singh described this step by Indonesia as unprecedented. However, he said he was not clear what Indonesia hoped to achieve. The Indonesian approach has been not to antagonise China, yet Beijing betrays no such inhibitions vis a vis Jakarta, he noted.
In January, Jakarta was forced to deploy eight warships to patrol the waters off the Natuna islands. Indonesia's President Joko Widodo visited one of the islands in the Natuna chain in an obvious signal to China, but he cannot afford to push back beyond a point. During his presidency, the Chinese have made deep inroads into Indonesia.
China is Indonesia's top trading partner. Besides, there are a large number of projects China is executing under the Belt and Road Initiative (BRI). Indonesia has given preferential access to China in sectors like power and mining by directing ministries and public sector companies to avail of Chinese loans. But unlike its ASEAN neighbours, Indonesia is the largest economy in the grouping and is regarded as having somewhat sufficient military capability to deter China. There are also indications Indonesia may review its involvement in the BRI.