Casualties On Both Sides In LAC Clash, Says India: 10 Points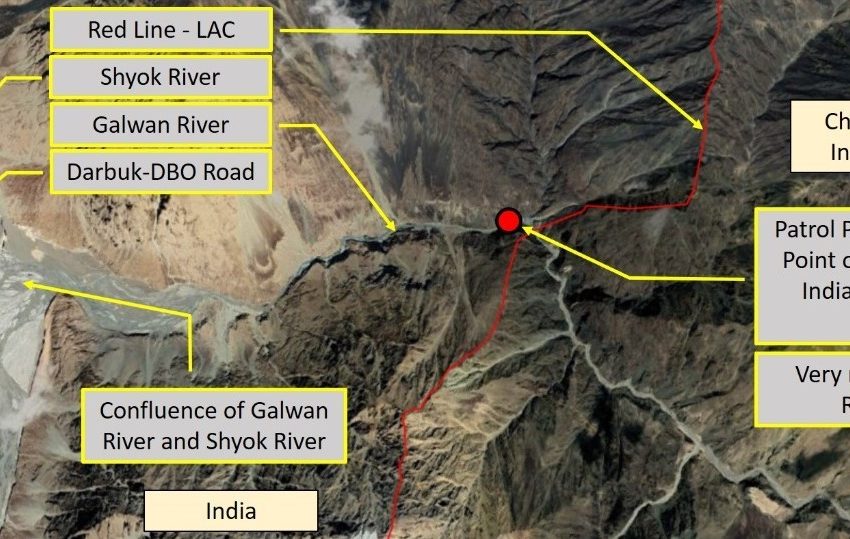 NEW DELHI: Days after senior military commanders of India and China agreed to de-escalate border tension in Ladakh, the Line of Actual Control is on the boil again. India has lost 20 soldiers in the line of duty. A Colonel and two jawans were killed in a 'violent faceoff' with Chinese troops during de-escalation at the Galwan Valley in eastern Ladakh on Monday. 17 Indian troops who were critically injured at the standoff location and exposed to sub-zero temperatures in the high altitude terrain have succumbed to their injuries, the Indian Army said. These are the first deaths of troops (in combat) along the LAC in nearly 45 years. And India says it happened because the Chinese 'departed from the consensus' to respect the Line of Actual Control (LAC) in the Galwan Valley. "On the late-evening and night of 15th June, 2020 a violent face-off happened as a result of an attempt by the Chinese side to unilaterally change the status quo there. Both sides suffered casualties that could have been avoided had the agreement at the higher level been scrupulously followed by the Chinese side," said MEA Spokesperson Anurag Srivastava. Here's what happened in Galwan on Monday evening.
The 16 Bihar regiment was waiting to ensure compliance of the agreement at patrolling point 14 (PP 14).
The PLA troops were to fall back to Post 1, 5 km to the east, according to the disengagement plan.
Around dusk, suddenly a group of PLA soldiers turned back and attacked the Commanding Officer who was right in the front.
The Chinese troops attacked the CO and two jawans with iron rods and stones. The trio fell down, grievously injured.
Rest of the Indian troops present there retaliated immediately and a serious physical fight broke out, which soon turned a free-for-all.
Not a shot was fired but the fight went on for hours till midnight, after which both the troops disengaged and dispersed.
The Indian Army put out an initial statement confirming the death of three soldiers. It issued a revised statement that mentioned "casualties on both sides" and later updated the total number of casualties to 20.
There has been no official Chinese reaction about casualties but the Editor of Global Times, the Chinese govt mouthpiece, tweeted that the "Chinese side also suffered casualties in the Galwan Valley physical clash".
While the PLA Western Theater Command spokesperson alleged that Indian troops of violating 'consensus made during the army commander-level talks', a Chinese foreign ministry spokesperson demanded that 'India to earnestly abide by the relevant agreement and strictly restrain their frontline troops'.
India rejected those allegations, saying all its activities are always within the Indian side of the LAC. "We expect the same of the Chinese side," the MEA spokesperson said.